Hyundai Eon, the small car developed jointly between Hyundai R&D centers in Hyderabad, India and  Namyang, South Korea is all set to be launched in Nepal. The car is expected to be priced at 9.42 Lac INR for the entry level variant, this is due to the Nepal's high import duties on cars. Hyundai Eon has been doing good in terms of sales in India since its launch in October 2011. To offer even better value for money on the Eon, Hyundai has added additional variants and LPG-Petrol Dual Fuel options for Indian market. This has helped accelerate the sales even further for Hyundai India.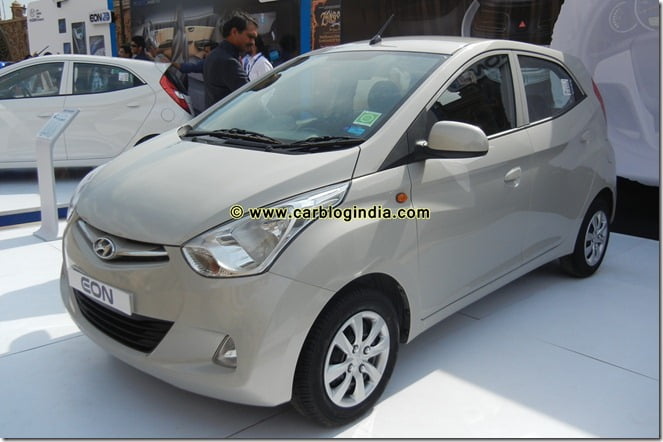 image – Hyundai Eon Small Car India
The company is all set to launch its car through Lakshmi Intercontinental, Hyundai's local dealer in Nepal. The car is aimed at first time car buyers with its fluidic design and good fuel consumption figures. Eon which is powered by a 814 cc three-cylinder engine generating 56bhp, seats five adults.
The variants which are expected to make it to Nepal include – Hyundai Eon D-Lite, D-Lite Plus, Era Plus and Sportz. In Nepal, the Eon will be placed below the Hyundai Santro and will compete with other small cars of this segment which are already available in Nepal. Some of the competing cars for Eon in Nepal include Maruti Alto, Chery QQ3 and Perodua Viva. Gradually the number of car models exported from India to Nepal are on a rise which is a good for Indian automobile industry.
via – IAB
check out more-