During the end of year 2010, Hyundai India officially announced that it will set up a Diesel engine plant in India to fulfill the Indian demand for Diesel engines in Hyundai cars produced in India. So far, Hyundai imports the diesel engines form its South Korea plants to fir in the diesel cars like Hyundai i20, Hyundai Verna etc. With in increase in demand of diesel engine, the decision seemed appropriate and an investment close to $100 million approx. Rs. 500 Crore was planned to develop this plant to locally meet the need for Diesel engines. But in November 2011, in the wake of economic slowdown and sluggish growth because of the same Hyundai India put the plans for Diesel plant on Hold, but they never said that they will drop the plan.
During the course of time, there has been a lot of ambiguity of whether there will be any special tax on diesel cars in India making them very costly compared to the ongoing prices, which also stopped many automobile majors like Hyundai and Maruti Suzuki to invest any money on a diesel engine plant in India. In recently announced Indian Union Budget 2012-13, it became clarified that there will be no special tax on diesel cars in India. This news has brought a sigh of relief to many diesel car makers as well as aspiring customers in India. As per the latest media reports, Hyundai has decided to go ahead with its diesel engine plant in India which was put on hold under uncertainties in the year 2011.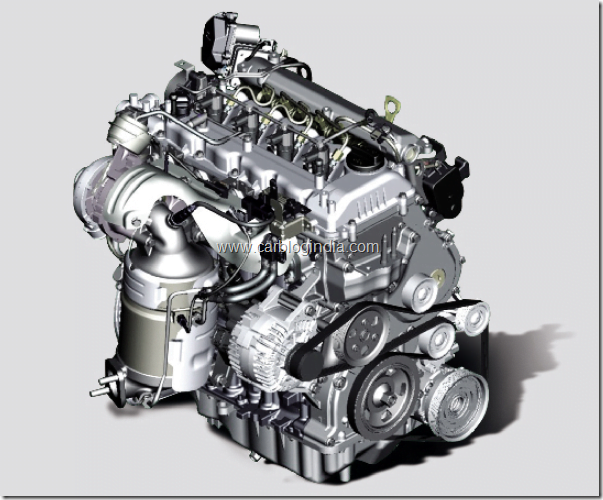 image – Hyundai CRDI Diesel Engine
Hyundai India is using 1.4 Litre and 1.6 Litre CRDI Diesel Engines in its cars like Hyundai i20 and Hyundai Verna Fluidic in India. It is expected that Hyundai will also produce a 1.1 Litre CRDI Diesel engine for smaller cars like Hyundai i10 and other future small diesel cars in India.
With a diesel engine plant with a capacity of producing 1.5 Lakh to 2 Lakh diesel engines to start with, it will fulfill the local demands of Hyundai India and will help them reduce the overall diesel car's cost as it will cost less because of localization. Also a new engine plant will create employment opportunities in India gradually. We look forward to more official details to be announced by Hyundai India in the coming months. We will keep you updated on the same, do stay tuned by signing up for our free email newsletter and like our official Facebook Page.
Check out more-