The month of October 2011, besides Diwali festivities and Discounts, has not been a very cheerful month for most car makers in India. In the midst of the global economic slowdown, rising petrol prices, interest rates and slowing down auto Industry, only few car makers in India have positive sales charts. In month of October 2011, Hyundai India registered a 7.5% decline in cumulative sales with 5% drop in domestic sales and 12.4 % drop in exports. Hyundai India sold a total of 48325 cars in October 2011 compared to 52217 cars in October 2010, out of which Domestic car sales for Oct 2011 were at 33,001 against the 34,720 for Oct 2010.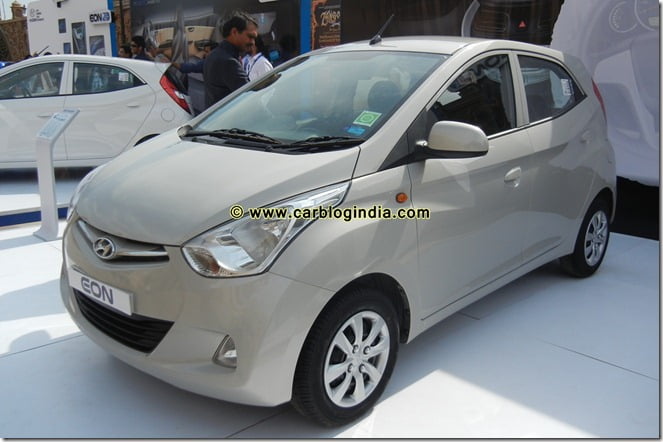 image- Hyundai Eon small car
Commenting on October 2011 sales, Arvind Saxena, Director – Marketing and Sales, HMIL said, "We have seen that sales get a boost in the festival season but this year sentiment has been tepid. We don't expect a major upswing in the near future, the challenging economic environment is affecting industry. The Eon has been received well, we have got more than 9,000 bookings till date."
We feel that a 5% sales drop is mild because the largest car maker in India, Maruti Suzuki suffered a sharp 50% drop in sales for Oct 2011.
check out more-