Hyundai India sales chart continues to be positive and going strong both in Indian domestic sales as well as the exports from India. In the month of January 2012, Hyundai India sold a total of 49901 car units including 33900 car sales in India and 16001 units in export markets. The sales grew 11.85% in domestic markets and 22.9 percent in exports averaging out to a total growth of 15.20% overall compared to the total sales of 43316 units in the same month in 2011. The key sales leaders have been the small car segment including the Hyundai Eon, Hyundai i10, Hyundai Santro and Hyundai i20  with a combines sales of 44960 units which is about 90% of the total sales.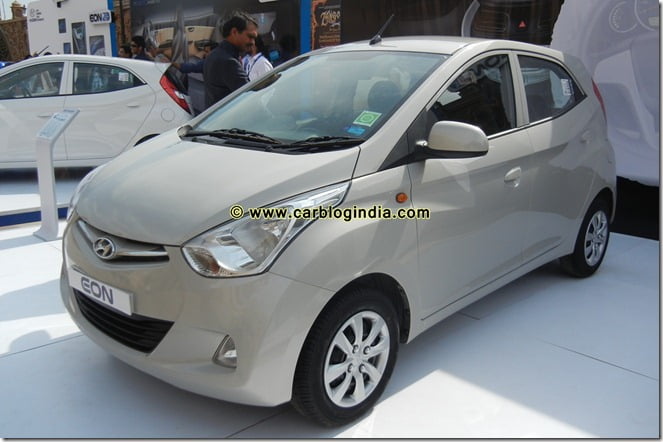 image – Hyundai Eon Small Car India
Sometime back only Hyundai Launched Hyundai i10 LPG In India followed by the Launch of Hyundai Eon LPG and more variants of Hyundai Eon in India which is helping to accelerate this growth. Commenting on the January sales, Mr Arvind Saxena, Director Marketing and Sales, HMIL said,
"The year seems to have started on a positive note, domestic sales are showing some buoyancy. But we will have to cautiously watch how this momentum picks up in the months ahead."
The segment-wise cumulative sales for January 2012 are: A2 segment 44,960 units (Eon, Santro, i10, i20); A3 Segment 4,797 units (Accent and Verna); Santa Fe (SUV) 144 units.
check out more-