Hyundai Motor Group believes the startup roots and technical prowess of Rimac Automobili will help them be a global leader in electric high-performance cars.
The Hyundai Motor Group has invested 80 million Euros in Croatian electric hypercar firm, Rimac as part of a new technical partnership for the purpose of developing high-performance electric supercars which are expected to hit production by the year 2020.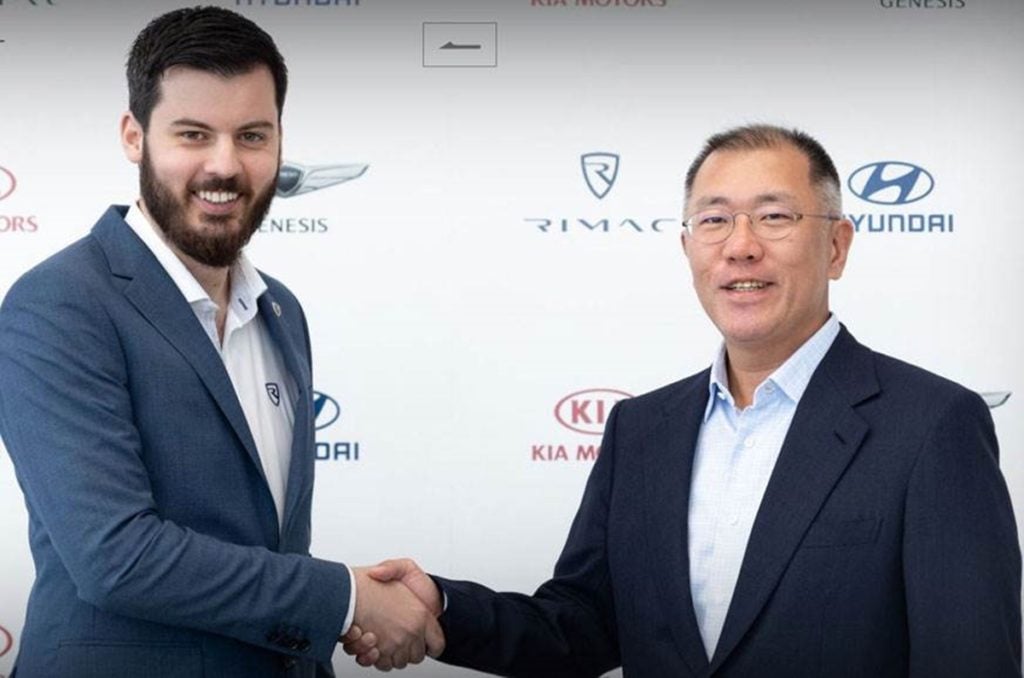 Rimac – relatively unknown to most people – has been in the news before for some good reasons. Porsche recently acquired 10% stake in the company with a paln to incorporate Rimac's electric powertrain technology into their future cars. Rimac also supplied the electric powertrain for the Mahindra-owned Pininfarina Battista hypercar that was showcased at this year's Geneva Motor Show.
Coming back to the agreement between Hyundai, Kia and Rimac, the three companies are to collaborate to produce a full-electric version of the forthcoming
Hyundai N performance division's 'midship' sports car as well as a high-performance fuel-cell electric vehicle.
The Hyundai Motor Group has invested heavily in hydrogen fuel-cell technology as they believe it to be a viable alternative to full EVs in the future. Hyundai aims to expand its fuel-cell production facilities to produce 7,00,000 units per year and a high performance fuel-cell vehicle could really showcase the potential of such a technology. The Hyundai motor group also continues investing heavily in its all-electric vehicles as well.
Also Read : Sportier Hyundai I20 N In The Works; Spotted Testing At The Nurburgring
The investment was split across Hyundai Motor and Kia Motors. Hyundai invested 64 million Euros where as Kia Motors invested 16 million Euros. Hyundai believes this deal will help them accelerate their electrification plans and put them as a global leader in driving the electrification change in the industry.
Euisun Chung, Executive Vice Chairman of Hyundai Motor Group, said, "Its startup roots and abundant experience collaborating with automakers combined with technological prowess makes Rimac the ideal partner for us. We look forward to collaborating with Rimac on our road to Clean Mobility."
Also Read : Kia Reveals First Skteches Of The Upcoming SP SUV
Founder and CEO of Rimac Automobili, Mate Rimac said: "We are very impressed by the Hyundai Motor Group's vision and prompt and decisive initiative. We believe that this technology partnership will create maximum value for our companies and their customers. Rimac is still a young and relatively small but fast-growing company. We see a strong investor and technology partner in Hyundai Motor Group and believe that this collaboration will charge the company's position as a Tier-1 electrification components supplier to the industry.
Rimac already has a number of electric hypercars under their own brand name which includes the Concept One and the C2 hypercars which are capable of some really insane performance. With them partnering with the Hyundai group, we can sure expect some really outstanding electric cars coming out of this stable.