The Hyundai i20 N could be powered by a 1.6L, turbocharged, 4-cylinder engine producing 201 PS of power. It will compete against the Volkswagen Polo GTi and Ford Fiesta ST.
The Hyundai i20 has been a rather popular car in its segment and its a good car for what its meant to be – a comfortable family hatchback. However, performance and thrill are not words that quite suit this car. The numb steering and body roll at higher speeds is gravely disappointing. That, very well, might change as there's a new Hyundai i20 N in the works.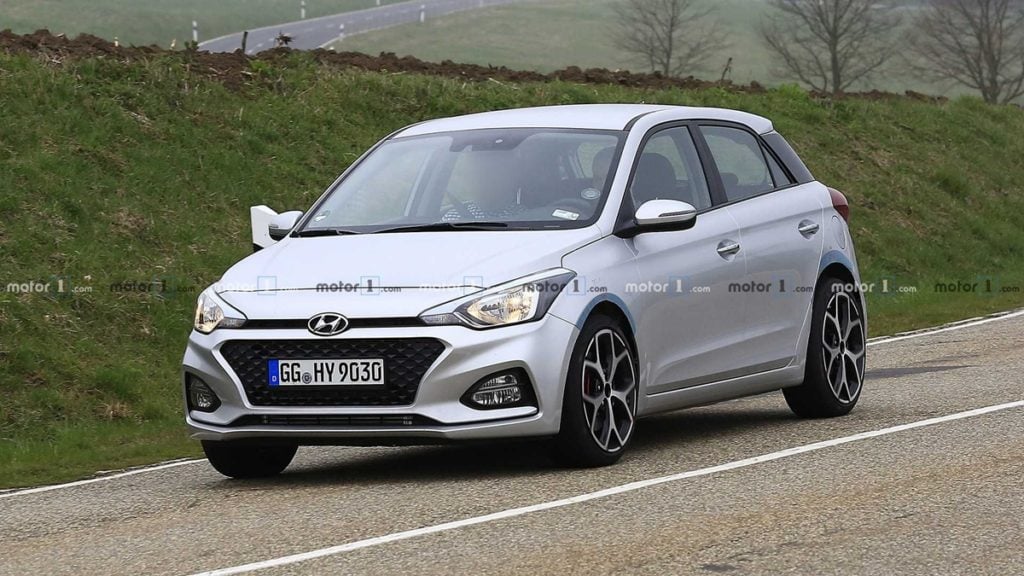 There had been speculations and rumors for months about Hyundai possibly working on a N performance version of the i20 hatchback. Finally, there are some new spy shots which have surfaced on the internet recently of an i20 being tested on the Nurburgring which is where Hyundai usually test their N performance cars. The i20 in these images sure does not look humble anymore.
What could be under the hood?
The Hyundai i20 N could be powered by a 1.6L, 4-cylinder, turbocharged engine. This is the same engine that powers the Kia Ceed GT and it develops 201PS of power. The engine will likely be mated to a 6-speed manual transmission or a 7-speed dual clutch transmission like it is in the Kia Ceed GT. A 201PS Hyundai i20 sure does sound quite intimidating compared to the humble 83PS from the 1.2L Kappa engine. We can expect it to have a raspy engine note too.
Also Read : Hyundai Verna Outsells Maruti Ciaz In April 2019 Sales
Does it look any different?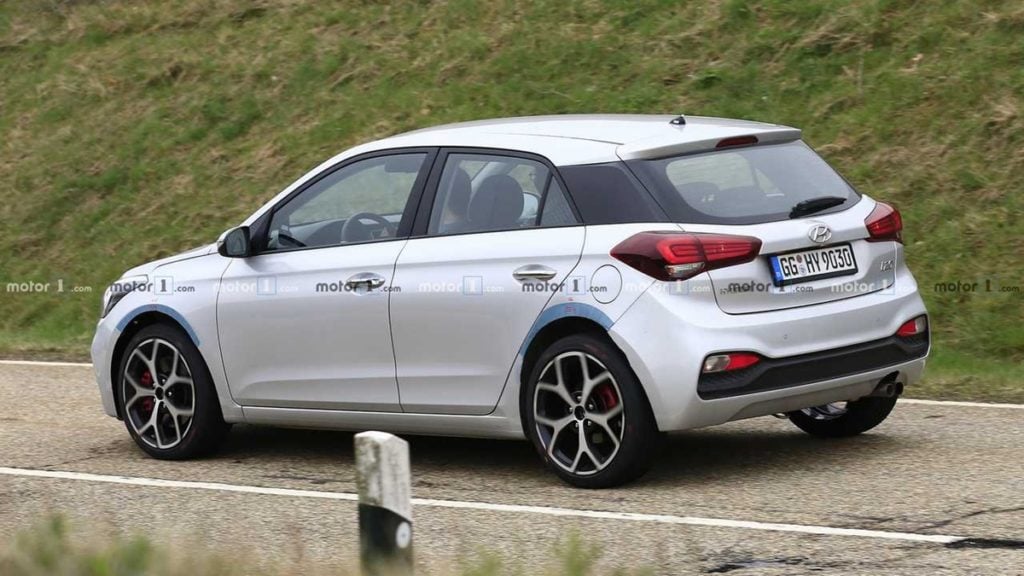 The test mule has been spotted with flared wheel arches which hints at wider tracks, both at the front and rear. Hyundai might also stiffen up the chassis to give the car more stability and better turn-in. The test mule was also spotted sitting lower than the usual i20 which means the suspension has been dropped and must also be stiffened for better handling.
Elsewhere, the test mule had dual exhaust pipes at the rear and can you really ignore those wheels? The i20 N will get larger wheels with a different rim design and it will also wear low-profile tires. The test-mule did not sport much design upgrades but we expect the production spec to look a little more brawnier and certainly more cooler.
Also Read : Hyundai Venue N-Line In The Works; Could Be Launched In India As A Sportier Variant
The new Hyundai i20 N will be revealed globally next year. Sadly, there has been no word on bringing this car to India yet. When launched, the i20 N will take on the likes of the Volkswagen Polo GTi and the Ford Fiesta ST. The i20 N could very well give these tiny track monsters a run for their money.