Hyundai has been an amazing competitor in the small car segment and it all started with the introduction of the iconic Hyundai Santro which simply raised the bars for other manufacturer who were existing or planning to jump into the hatchback segment.
There was a time when the metropolitans had only Santros running all across them and it was a time that no one could ever forget. The job of redefining the meaning of an affordable small car was done by Hyundai Santro which was later reframed when Hyundai i10 became the flagship model recently.
In fact the car's charm is still prevailing in many of the cities but the changing tastes of Indian buyer forced the company to bring in other models like the i10 and Hyundai i20. But as we all know the story doesn't end here since most of the top selling car models are exported to other markets by their respective companies and Hyundai was doing exactly the same.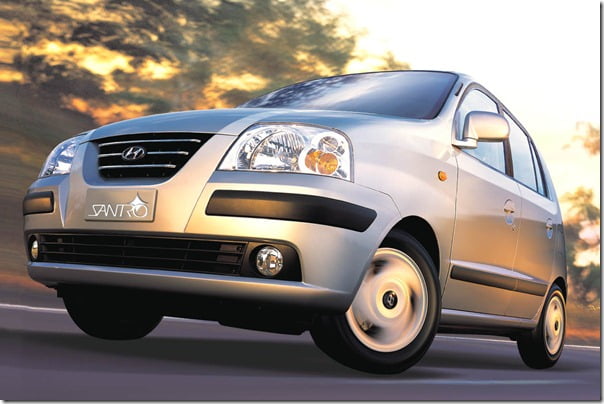 After exporting the complete made in India Santro to 80 countries for over 10 years, the company has finally surpassed 5 Lakh unit milestone which is something to be extremely proud of. On this very proud moment this is what Hyundai India's MD and CEO H W Park said, "The export of the Santro has reached five lakh units. From the time of its launch, this popular car has been widely appreciated for its design, technology and safety. In a little over a decade since Hyundai has been present in India it has become the leading exporter of passenger cars with a market share of 57 per cent of the total exports of passenger cars from India,"
We wish the company a very successful year ahead and expect to hear more such prideful news.
More Related News