In 13 cities where BS-IV Emission norms have been implemented, the Petrol and Diesel Prices have also increased by about 1%. The effective change in the price of Petrol is 50 paisa per litre and in price of Diesel is 26 Paisa per litre.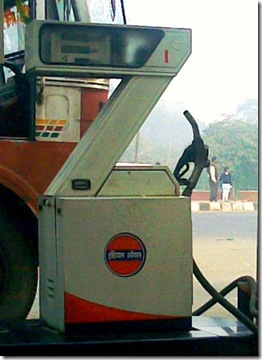 This increase is because of the reason that BS4 petrol and diesel is more refined and purified compared to the BS3 Petrol and diesel reactively. This Bharat stage 4 emission norms are expected to bring down the emission level by about 40% over the BS3 norms gradually. Although this will not be a sudden change as the existing vehicles will not be as low in emissions as the new ones with BS4 compatible engine, but it will gradually help.
One of the major flaw with BS4 Emission norms implementation is that BS3 Fuel may damage the BS4 Engines. Consider that you live in a class 1 city which has been upgraded to the BS4 emission norms and you buy a compatible car. Now if you take that car to some neighboring state on a road-trip, you may not find BS4 fuel there. If you put BS3 fuel in a BS4 engine, it will do damage to the engine. This is a major flaw and needs to addressed by oil companies, car companies and the government.