We are all glad to see the back of 2020, which is the understatement of the year already. Apart from the obvious, 2020 was not the best year for the automobile industry either. Especially the mid-2020 saw unprecedented happenings, which were beyond our control. By the end of 2020, we did see some positive signs from the industry. This will be followed by an action-packed 2021 for the carmakers. They have a ton of products lined up for 2021, some of which were initially planned for 2020. Therefore, we might be able to see almost twice as many products to compensate for last year. Let us take a look at a broad overview of the industry at the end of December 2020.
Also read: Magnite receives 30,000 bookings in 30 days – The new player!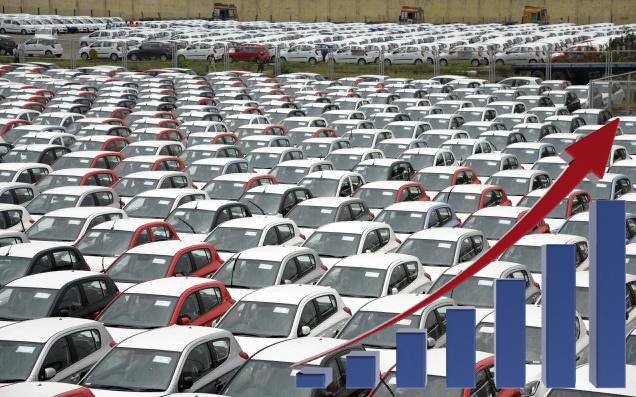 Maruti Suzuki
The largest manufacturer in the country continues to grow on a year-on-year basis. The sales figures suggest growth of around 20%, compared to the same month last year. Maruti Suzuki sold around 1,60,226 units overall in December 2020 in comparison to 1,33,296 in December 2019. The growth is visible on a month-on-month basis as well with 1,53,233 units sold in November. This clearly shows a positive and rising trend in the trajectory of the Indian automobile market.
Hyundai Motors
Hyundai Motors established a company milestone of the highest-ever December sale of 47,400 units in December 2020. This is especially remarkable, considering the fact that 2020 was not the ideal year for the automobile market. Hyundai was able to achieve this owing to huge success with new and already popular products like the all-new i20, Venue, Creta and Grand i10 Nios. This trend seems to continue through this year, as there are new products lined up for Hyundai, including a 7-seater version of the Creta.
Also read: India to become number one auto manufacturing hub in next five years – Nitin Gadkari!
Tata Motors
Tata Motors also saw a great spike in its sales compared to the same month last year. It sold around 23,500 units in December 2020, which is a rise of almost 84% year-on-year. In contrast to last month, there is an increase in units sold as well. Tata sold 21,640 units in November. We can expect Tata to grow this year considerably as well with products like Altroz Turbo, Gravitas and Hornbill queued up for launches this year.
Mahindra
Mahindra also saw a marginal increase in its domestic sales by 3% in comparison to the same month last year. Total units sold in December 2020 were 16,182. However, there is a decline in this figure when compared to November 2020. This is due to the fact that: "Our overall sales have been affected due to the continuing supply chain challenges related to the constantly changing global environment, more specifically the supply shortage of micro-processors (semiconductors) used in Electronic Control Units," Veejay Nakra, Chief Executive Officer of Mahindra's Automotive Division said.
Also read: 9 new car launches planned for 2021 – XUV500, Rapid, Celerio, Hornbill and more!
With these initial figures, the trend is pretty clear, that the industry has recovered to large extent. With the new year coming in with new products and hopefully no viruses, it is bound to be a very exciting year for the Indian automobile industry as well as enthusiasts. Also, the entry of some new players including Citroen and Tesla this year will make the Indian market an exciting proposition.
Join us for FREE NEWS Updates on our Whatsapp Community or our official telegram channel.