Currently, India is the 5th largest car manufacturer in the world. India produced 4.51 million automobiles in 2019. Marginally ahead of India, is Germany, which manufactured 4.66 million vehicles. Within a few years, India will overtake Germany according to the rapid year-on-year growth of the Indian automobile industry. Talking at an event organized by The Indian Express, the Union Minister of Road Transport and Highways, Nitin Gadkari said, "India is going to become the number one manufacturing hub for auto in five years."
Also read: Indian automobile industry has recovered from the pandamic according to the sales report!
Size of the Indian Automobile Industry
The official sales figures for November 2020 suggest, that total Indian automobile production was 2.29 million as compared to 2.25 million in November 2019. Out of these 1.88 million vehicles were sold domestically and around 4,00,000 were exported to other countries. The industry has recovered from the pandemic and continues on, on its growth trajectory. Although many industry experts had not predicted such a rapid recovery, it was a happy surprise for everyone.
Not only for the car manufacturers and buyers, but the Indian automobile industry does also play a significant role in the country's economy as well. That is why the government is generally very much involved in forming policies to assist this industry. For example, in a bid to promote electric vehicles, the government of India has devised many subsidies to popularise EVs. This has made a huge difference, especially in the commercial segment. The public transportation in India is significantly shifting towards electric vehicles, be it electric buses, electric taxis or Electric 3-wheeler rickshaws.
Also read: Top technologies that changed the Indian automobile industry!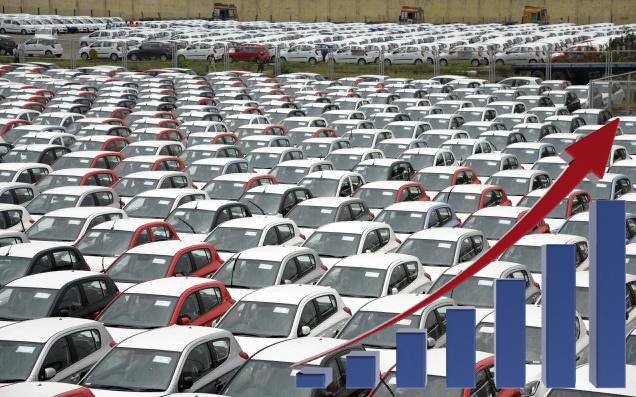 Public transportation of over a billion people, adopting the cleaner emissions route will definitely reduce India's carbon footprint on the planet. Contrary to general perception, India is already doing fine when it comes to pollution per capita. India ranks 116 in the world, on the list of pollution per capita countries. This is far better than almost all the countries in the west, Europe and Middle-East.
Although India fares so good in terms of countries with pollution per capita, the government is being proactive in coming up with environmentally conscious policies and implementing them.
Future of Indian Automobile Industry
With such a rapidly growing industry, every major car manufacturer in the world wants a piece of this huge Indian pie. The fact that large portions of the population are raising their standards of living and buying cars for the first time, makes it very tempting for new car companies to invest in India. The growth of the Indian automobile industry is certain. The only question remains, are the car manufacturers ready to offer what the Indian buyers want out of their vehicles.
Also read: 9 new car launches in 2021 – XUV500, Hornbill, Rapid, Celerio and more!
We have already seen it recently with new players in the Indian market like Kia Motors and MG. If you study the market well and take care of Indian buyers' needs, you will get rewarded with success for sure. 2021 also promises to be an exciting year for the industry with plenty of new products already promised by all the big brands. Next year will also see some of the new brands making an entry in India including Citroen and Tesla. Therefore, it isn't too hard to imagine the Indian market competing for the top spot in the world a few years down the line.
Also read: Citroen planning to launch its Creta rival in 2021!
Join us for FREE NEWS Updates on our Whatsapp Community or our official telegram channel.