A moment back we published the report for all the major brand car sales for the month of June 2012. In this post we share with you the sales of India major two-wheeler manufacturers for the month of June 2012. You can refer to last month's report here – May 2012 two wheeler sales report for India.
Hero MotoCorp Sales Report In June 2012
Hero MotoCorp, country's largest two-wheeler manufacturer by sales is satisfied with its performance over the last month of June 2012. The Indian major has reported sales of 5,34,091 units in June 2012 as against 5,12,244 units in June 2011, which is a 4.26 % growth. Considering the fact that Hero Moto is focusing more on creating its own identity in the market after getting disassociated with Honda, the growth is highly appreciable. Anil Dua, Hero MotoCorp Senior Vice-President (Marketing and Sales) says that the company has gained momentum and over the coming months it will hopefully increase.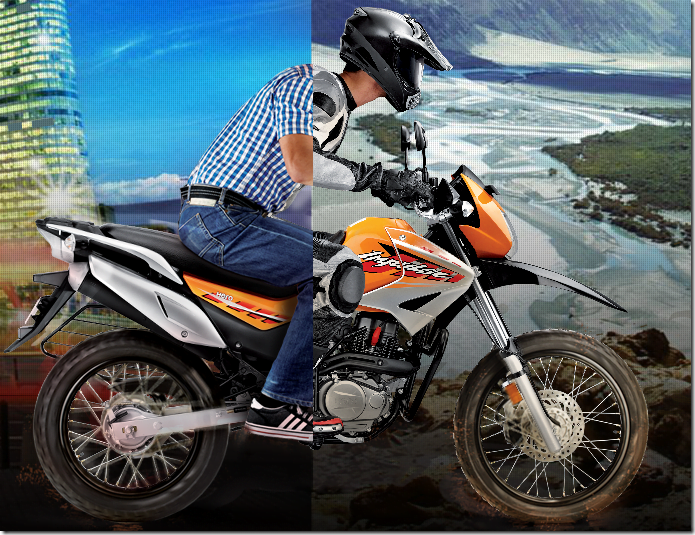 Yamaha India Sales Report In June 2012
Yamaha has not launched any important motorcycles except for the R15 2.0 introduced a while back. Talking about the sales of the firm, the company has registered a growth of 9.6 % for the period of January to June 2012. It has sold 228,378 bikes in the same period as against 208,288 bikes during the same period last year. As far as the domestic sales are concerned the company has sold 160,78 bikes  during the first half as compared to 152,177 from last year, while the remaining part of the growth comes from exports, The export figures stood at 67,660 units, registering a 20.6 % growth.
Bajaj Two Wheelers Sales Report In June 2012
For the month of June, India's most loved firm Bajaj has reported a 1.38 % decrease in its motorcycle sales with 318,377 units. In the corresponding month last year, the company had sold 322,827 units . As far as exports are concerned, the company exports an average of 10,000 units of two and three wheelers to Sri Lanka but with a sharp rise in import duties, the exports have been hit badly. The total sales from exports has fell by 18.34 % with 116,062 units in June 2012 compared to 142,124 units in June 2011. In the three wheeler category the company says its sales has shown a dip of 39 %. Total vehicle sales of the firm in the last month has shown a drop of 5.86 %.
TVS Motorcycles Sales Report In June 2012
TVS Motor Company is not a very popular brand, not in the motorcycle segment at least but it has its own presence. The company has slipped nearly by 3 percent on Monday after seeing an 8 % dip in sales for the month of June 2012. The major manufactures both two and three wheelers and has been doing well but for the month of June, it experienced a drop in performance over all the product segments. In the two-wheeler segment it sold 168,693 collectively including 165,438 two-wheelers and 3,255 three wheelers. These numbers are significantly low by comparison to cumulative sales of 182,465 units including 178,633 two-wheelers and 3,823 three wheelers, for the corresponding month last year.
Mahindra 2 Wheelers Sales Report In June 2012
Since April to June 2012, Mahindra 2 Wheelers is standing strong and with the launch of ROMBA SOLID' Duro DZ its position has become stronger. In fact, as of now Duro DZ is the key sales driver for Mahindra with 24,618 units sold this quarter as compared to 21,547 units sold in last quarter. From April to June 2012, the company has sold a cumulative 30,488 units of which 11,201 units were sold in June itself. The response of the Duro DZ has been overwhelming and now the company is gearing up for the launch of Rodeo RZ, this month.
Check out latest two wheeler and car sales reports here.
Join us for FREE NEWS Updates on our Whatsapp Community or our official telegram channel.