In this collated sales report, I will share the sales numbers of Motorcycles, two-wheelers, bikes and scooters sold in India by all major two-wheeler brands in India in the month of May 2012. I will also compared the sales of May 2012 with the precious year's sales numbers of May 2011 to get the YoY sales growth numbers.
Hero MotoCorp India Two Wheeler Sales Report In May 2012
Hero MotoCorp is the largest two wheeler player in India and the world in terms of sales numbers and it sold record number of two-wheelers in India in May 2012. Hero MotoCorp sold 5,56,644 two wheelers in May 2012 which is its highest ever sales number. The sales of May 2012 are 11.3% higher compared to the sales in May 2011 which stood at 5,00,234 units. This growth in sales is a result of many factors including expectations of a good monsoon as per the weather predictions this year. Rise in the prices of cars after the budget also brings some of the entry level car buyers to the two wheeler market who go for a two wheeler instead of car to save initial cost as well as running cost for personal commuting on short travels.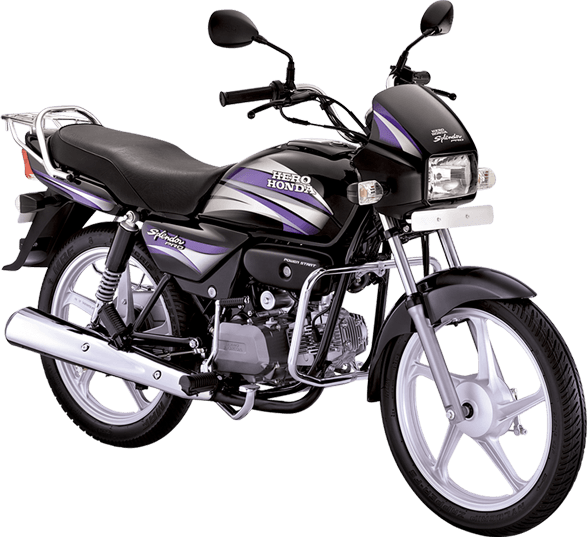 Bajaj Auto India Two Wheeler Sales Report In May 2012
Bajaj Auto India reported a sale of 3,21,992 Motorcycles in May 2012 which is about 1% higher compared to the sales in May 2011 which stood ad 3,17,989 units. Apart from two wheelers / bikes Bajaj also makes commercial vehicles which showed a drop in sales of 26% down from May 2011 40,860 units to 30,297 units in the month of May 2012. The overall numbers are not too encouraging but the export sales in the month of May 2012 is 1,30,573 which is the highest ever for any month of May, standing marginally higher (3%) compared to May 2011 export numbers of 1,26,818. There seems to be slowdown in the sales of commercial vehicles which maybe a result of slow Industrial growth and weakening on economy, but the two wheeler sales remain strong as two wheelers / motorcycles are the means of affordable transport for most pasts of the country in the absence of a reliable and sufficient public transport system in most parts of our country.
Honda Motorcycles And Scooters India (HMSI) Two Wheeler Sales Report In May 2012
HMSI posted a sales report of 2,21,540 units sold in May 2012 which is an impressive 56% growth compared to the sales of May 2011 which stood at 1,45,729 units. The sales were accelerated greatly with the help of 68% growth in the scooter segment which is strong area of Honda Motorcycles and scooters India portfolio with popular scooters like Honda Activa, Aviator and Dio which has been recently refreshed.
HMSI's market share also increased to about 18% in May 2012 compared to 11.8% in May 2011 which is a considerable increase. HMSI has also added its lowest priced product in its portfolio in India recently which is the Honda Dream Yuga which is expected to compete with Hero's most popular motorcycle Hero Splendor and entry level Bajaj Discover 100. This new bike is expected to gradually increase the market share of HMSI further.
Yamaha India Two Wheeler Sales Report In May 2012
We are yet to get the official sales numbers from Yamaha India. This section will updates soon, you can bookmark this page and come back later for updates.
Also check out – Indian Car Sales Report Card– May 2012
More Related News