In the past few months we have been covering a lot about the sales reports of Individual car brands. In this article, I want to try put a collective summary of car sales repots of various popular Indian car brands in one article. If you prefer this format, please let us know by leaving a comment at the end of this article.
Maruti Suzuki India Car Sales Report In May 2012
Maruti Suzuki overall sales dip by 5% in May 2012 compared to May 2011. The primary reason for this dip is the drop in demand for small petrol cars which have been the flagship of Maruti Suzuki for past many years. With the petrol prices in India touching their all time high, demand for diesel cars is on a rise and the same has resulted in good sales of diesel cars by Maruti. Major performers in the May 2012 sales of Maruti Suzuki India have been Maruti Swift, Swift Dzire, Ertiga and Ritz. Maruti Suzuki India sold a total of 98,884 units compared to 1,04,073 units sold in same month last year which is a dip of 5%.
Hyundai Motors India Car Sales Report In May 2012
Hyundai Motors India registered an increase in the car sales in India in May 2012, in this month, Hyundai domestic sales grew 2.8% while the exports sales rose by 42.2% with an overall sales growth number of 16.6%. In May 2012, Hyundai India sold 55,670 units compared to May 2011 sales of 47,762 units. With the exports of 23,660 which is considerably higher than last years 16,639 units, Hyundai India is now the largest passenger car exporter in India. The leaders in the sales numbers remained small cars including Hyundai Eon, Santro, i10 and i20 with a total sales of 48,250 units, the mid segment Accent and Verna sold 7306 units, while the Sonata and Santa Fe sold 43 and 71 units respectively.
Tata Motors India Car Sales Report In May 2012
Tata Motors India registered a mild growth of 4% in May 2012 sales including the passenger as well as commercial vehicles sales numbers. The total sales stood at 64,347 out of which 60,128 units were sold in domestic markets and rest in export markets. The passenger car sales were high by 6% at 19.401 units with Tata Nano sales higher by 31% at 8507 units compared to 6515 units in May 2011. The Indica and Indigo series of cars sold 5467 units and 3397 respectively which is lower than the last year's sales numbers by 1% and 20% respectively. The utility vehicles series sales stood at 3132 units in May 2012.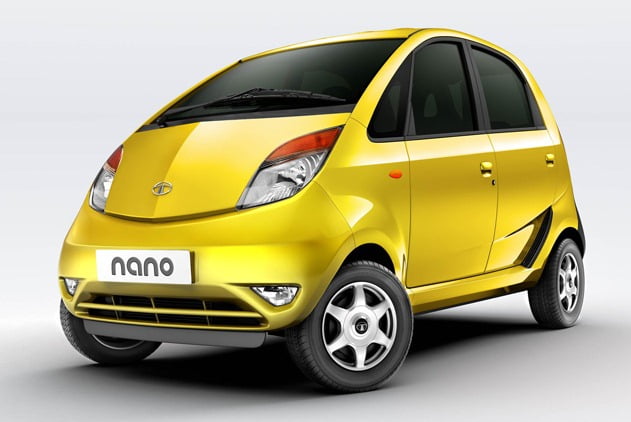 Honda India Car Sales Report In May 2012
Honda SIEL Cars India sold 10,334 cars in May 2012 which is 343% higher compared to the sales of 2334 cars sold in May 2011. Out of the total sales, 44% sales came from Honda Brio small car which is in good demand and sold 4512 units. Honda Jazz also sold 1948 units. Honda City sold 3753 units which is also a considerable number considering that Honda City does not offer any diesel variant as of now in India. There are expectations of Honda City Diesel to make its way into Indian market with a 1.6 litre Earth Dreams series diesel engine in 2013. Honda Brio Diesel is also expected to launch by end of 2012.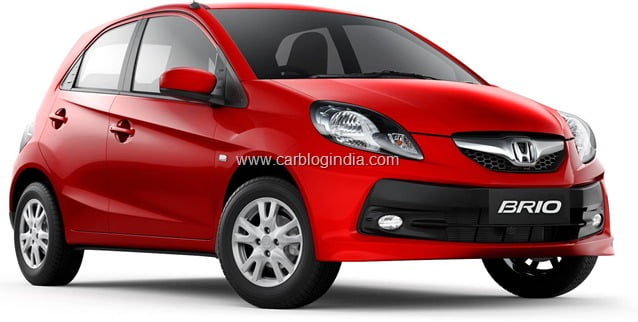 Mahindra and Mahindra India Car Sales Report In May 2012
Mahindra and Mahindra sales stood at 43988 units in May 2011 which is 28% higher compared to the sales in May 2011. The domestic sales of M&M stood at 39938 units up by 24%, the passenger vehicle segment with Verito sedan and other Utility vehicles registered a growth of 27%. New Mahindra Xylo 2012 and Mahindra XUV500 has played vital role in the impressive sales numbers of M&M India in May 2011. All India bookings of XUV500 are opening on 8th June 2012.
Chevrolet India India Car Sales Report In May 2012
Chevrolet (General Motors) India has recorded a sales 6079 units in May 2012 which is a drop of about 27% over the sales of 8329 units in May 2011. The most popular seller from GM India stable is Chevrolet Beat Diesel as it is one of the lowest running cost small cars in India. The total sales of Beat (petrol and diesel) stood at 4110 units, Tavera sold 946 units, spark sold 735 units, Cruze sedan sold 188 units, Aveo sold 71 units, Oprta old 7 units and Captiva SUV sold 22 units in the month of May 2012. High petrol prices can be blamed for poor performance of the GM India sales in general, however, with many new Chevrolet Cars lined up for launch in 2012, Chevrolet India sales are expected to be back on track soon.
Toyota India India Car Sales Report In May 2012
Toyota India sold a total of 15,051 units in May 2012 which is higher by 108% over the sales of 7,470 units sold in May 2011. Out of these impressive sales numbers, Etios sedan sold 4270 units which is 25% higher, Etios Liva sold 2597 units, new Toyota Innova 2012 sold whooping 6710 units which is higher by 127% over 2961 units sold in May 2011. New Fortuner 2012 also sold 1399 units higher by 108% compared to 672 units sold last year. Toyota Corolla Altis sold 523 units. Overall, the Innova and Fortuner have been leading performers with the Etios Liva adding more numbers after its launch last year.
Ford India India Car Sales Report In May 2012
Ford India sold 7729 car units in May 2012 which is about 15% drop compared to 9057 units sold in May 2011. While the overall sales were down, the export rose by 54% to 1693 units in May 2012. To gain sale volumes, Ford India has pulled up its socks and started to increase its diesel engine production capacity to 3,40,000 engines per year to cater to the increasing demand of diesel cars in India thereby increasing its overall sales numbers in the time to come. Ford India is optimistic about its future outlook for India and will continue its efforts to expand its reach by adding dealerships and new cars to Indian market. The next big launch expected from Ford India is the Ford EcoSport compact SUV/Crossover which is due for launch in early 2013 in India. 2012 Ford Figo New Model is also expected to launch with minor facelift and feature upgrades later this year.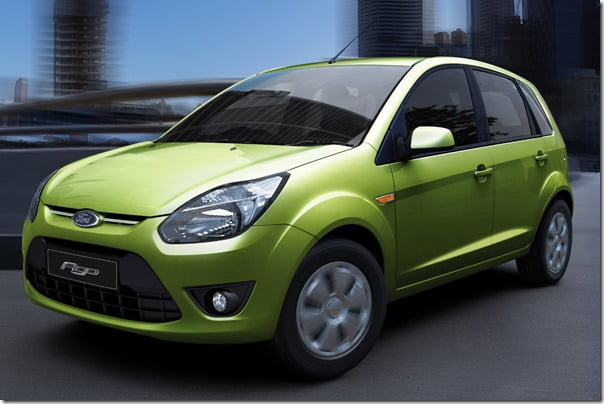 Audi India Car Sales Report In May 2012
Audi India sold 450 cars in May 2012 which is about 10% higher than the sales on 408 cars in May 2011. Considering the sales from January to May 2012 Audi India sold 3281 cars, it is higher by 37% compared to same period last year. The latest addition to Audi India portfolio is the 2012 Audi A4 which has been recently launched and the Audi Q3, another volume segment luxury SUV is due for its launch in June 2012 to give tough time to BMW X1 and the likes.
We have covered the two wheelers sales report here – Indian Motorcycle And Two Wheelers Sales Report Card– May 2012