Aftermarket modification houses have attractive offers to modify any car into something much sportier.
This video clip shows a cat-back exhaust installed on a VW Virtus. Virtus is a premium mid-size sedan that comes with powerful engines. It is one of the most driving enthusiast products in its segment. Therefore, people generally wish to install aftermarket components to bring out that sportiness in terms of appearance and aesthetics. That is the reason why this owner went for this cat-back exhaust. Read the details here.
You may also like: First Ever VW Virtus with XL-Size 18-inch Aftermarket Alloys
You may also like: Audi Q3 Luxury SUV vs Volkswagen Virtus GT Drag Race
First VW Virtus with Cat-back Exhaust
The clip has been posted by bar_exhaust and sahilllllkhaan on Instagram. It shows a Virtus with dual exhaust pipes in a trapezoidal shape and chrome tips which are reminiscent of plenty of sports cars and luxury cars out there. The driver also pauses to showcase the exhaust note which is absolutely sporty. There is a roar to the sound which amplifies when one drives with a heavy right foot. In fact, the driver shows in the later part of the post the roaring sound of this exhaust when driven enthusiastically on the road. People turn around to notice the vehicle.
You may also like: VW Virtus vs Skoda Slavia Top Model Comparison
Specs
The VW Virtus comes powered by a 1.0-litre TSI and a 1.5-litre TSI EVO engine. The smaller engine outputs a maximum power of 115 PS and a peak torque of 175 Nm, while the larger unit offers a maximum power of 150 PS and a peak torque of 250 Nm. The transmission options for the former include a 6-speed manual and a 6-speed torque converter automatic, while the latter comes with a 6-speed manual and a 7-speed DSG. The prices range from Rs 11.22 lakh to Rs 17.92 lakh, ex-showroom.
You may also like: VW Virtus RS Widebody Concepts Are Just Too Hot To Handle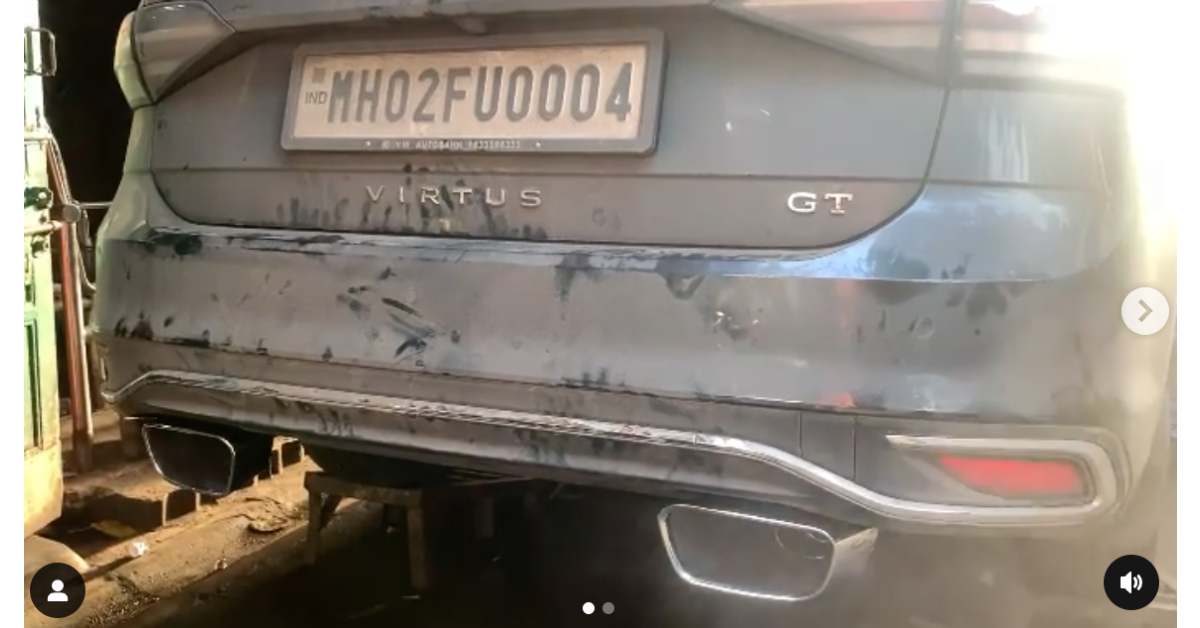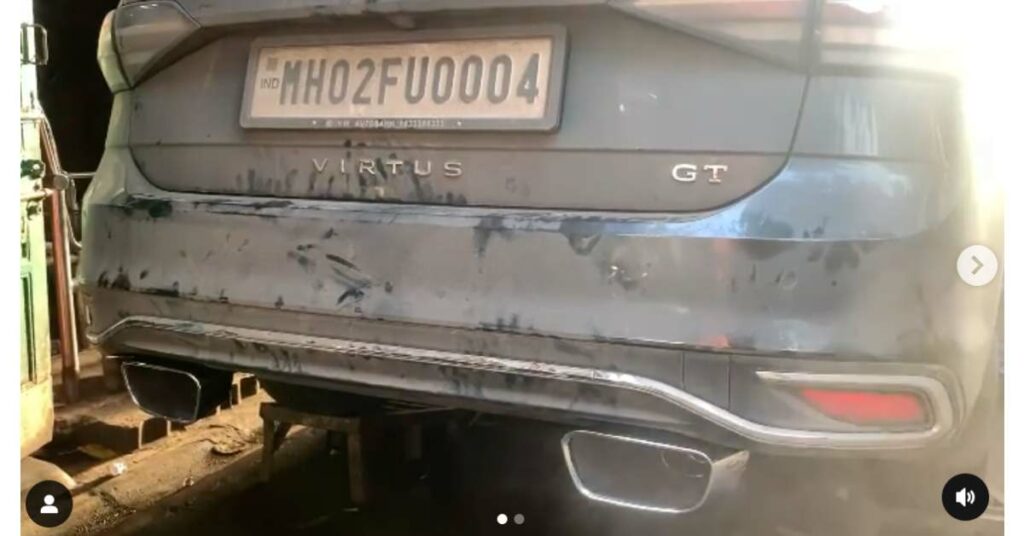 Such aftermarket exhaust can easily modify your car and offer a road presence that could attract attention. However, you must be aware of the rules and regulations related to noise pollution in your area. It may be illegal to get such customizations to the vehicles as they could produce a lot of sound. Just like honking and new horns are banned in many parts of the country, this might attract the unwanted attention of the traffic police. Hence, make sure that you know the rules around this beforehand.