Jaguar Land Rover on 12th June announced the launch of a new business division – Special Operations Division with an aim to cater the ever-increasing needs and ambitions of today's discerning customers.  The English auto-giants will focus on designing and engineering high specification vehicles, bespoke commissions, heritage products and branded goods. Since it will be a completely new project, Jaguar land Rover will have to invest a large share of funds for the creation of a new state-of-the-art Special Operations Technical Centre in the West Midlands.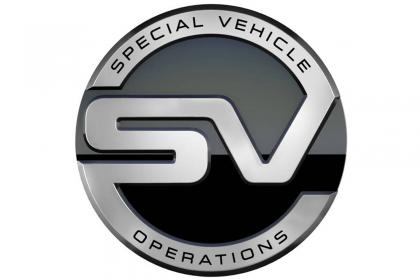 The new division will be run by John Edwards, former brand director of Land Rover, and will have four sub divisions, concentrating on
special vehicles
personalisation
heritage
branded goods
The SVO badge will appear on extreme versions of Jaguar and Land Rover models, with a super-fast version of the Range Rover Sport likely to be among the first models launched. Eventually, developments of all-terrain models will be offered, with Edwards hinting a new Land Rover Defender with a SVO badge. Special Operations will also be offering servicing and restoration to owners of heritage Jaguars and Land Rovers, with a workshop already being used at Jaguar's spiritual home at Browns Lane in Coventry. It will have its own state of the art paint shop to enable Jaguar Land Rover to offer a wider range of car colours. It will also have a customer commissioning suite, where buyers can work with the Special Operations team on bespoke models and personalisation, which will take customer relations to new heights. The SVO will include Formula 1-inspired flexible workshops and a fully automated paint facility. Also coming under the Special Operations division will be a growing range of luxury goods, and licensed products such as the range of Land Rover Barbour products recently announced. Lindsay Weaver, who headed Bentley's push into the luxury goods market, will be heading up that team with Edwards saying, "We aim to trump what Bentley has done."
The Special Operations team of designers and engineers will be led by Paul Newsome, director of special vehicle operations, recently recruited from Williams Advanced Engineering. Newsome was project chief of the Jaguar C-X75 supercar concept produced in conjunction with Williams. The team will create halo vehicles ranging from high luxury to extreme performance.
To support the delivery of these products, Jaguar Land Rover will be investing in a new dedicated Technical Centre, located in the West Midlands area of the UK, close to the current headquarters. The good news for the economy and job seekers is that this move by the company will attract 500 potential employees for working across the four parts of this new business, which supersedes the work of the Engineered To Order (ETO) division.
Jaguar Land Rover Chief Executive, Dr. Ralf Speth, commented: "The creation of Jaguar Land Rover Special Operations demonstrates our continued commitment to placing customers at the heart of everything we do. This investment in exciting and desirable products will reinforce the global reputation of both Jaguar and Land Rover brands." The aim of the creating this Special Operations division by the Jaguar Land Rover is clear – to harness the very best talent and expertise which will help deliver exceptional products and services which the customers will love for their life.
The newly expanded heritage business will begun from August 1st and we will keep you posted on further developments. Until then do let us know what you think of the new Jaguar Land Rover Special Operations Division!
More Related News