The 7-seater Jeep Compass was in the works for a long time and Jeep has officially announced that it will be called Meridian. Here are all the details that we know of the premium SUV so far.
The 7-seater Jeep Compass will be called Meridian, confirms the American carmaker. It has recently been in the news after traversing through the length of the country. The heavily camouflaged premium SUV commenced its 5000 km long journey from Kashmir and culminated in Kanyakumari (K2K). This will be the first 7-seat mass-market product from Jeep to be Made in India. Here are the details of everything we know of it so far.
You may also like: Jeep Compass Annihilates Kia Seltos Totally in Tug of War
You may also like: Latest Jeep Compass Case Opens a Huge Can of Worms!
Jeep Compass 7-Seater – Meridian
The name has been inspired by the route it took to complete this journey. The route passed through Meridian 77-Degree East. This proves that the vehicle has been tested for varied terrains that are found in this diverse and huge nation. This includes high passes, mountains, deserts, plains, city roads, highways, off-road, etc. A carmaker undertakes such intense testing circuit to test the components and performance of the car under extreme conditions. Completing this long trip signals an imminent launch by mid-2022. The premium SUV will rival the likes of Toyota Fortuner, MG Gloster and Isuzu MU-X in our market as the Ford Endeavour has been discontinued.
There are no indications as to which powertrain will this 7-seater Jeep Compass (Meridian) will come powered by. But chances are that it will not be the same as the Compass, at least for the higher trims. Considering the segment it will find itself in, it will have to be a powerful and capable off-roader as well. However, that is the forte of Jeep as a brand. So, we could expect sophisticated 4×4 systems and other related hardware and equipment to ensure that this Jeep could be taken to any corner of the country.
You may also like: 2021 Jeep Compass Owner Frustrated With His Brand New SUV!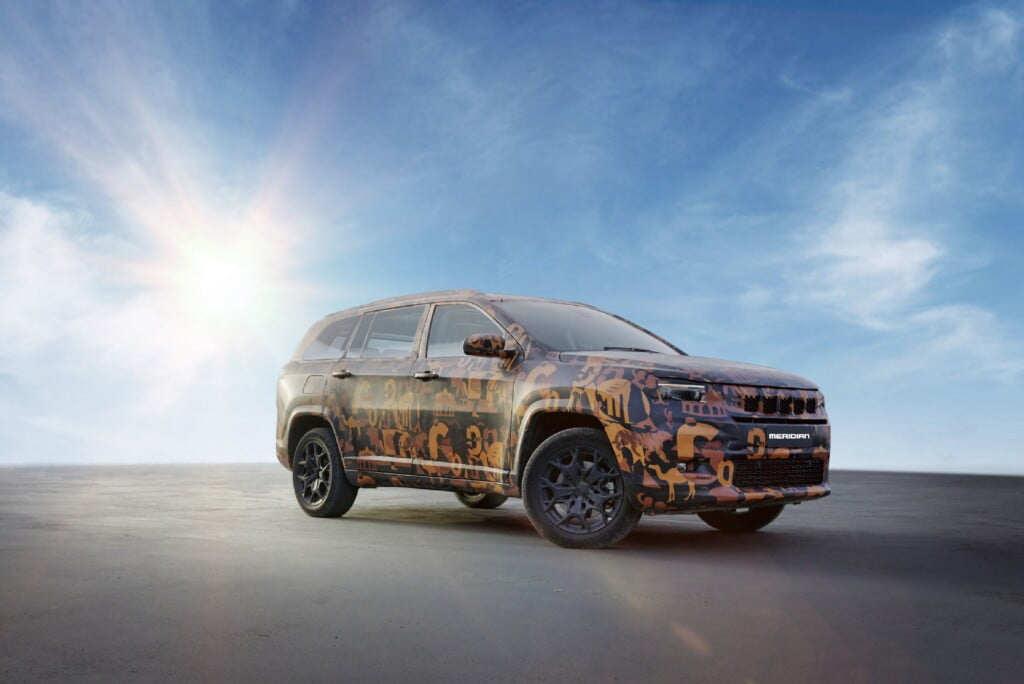 One thing is for sure, the arrival of a worthy competitor in the full-size 7-seat SUV segment for the Toyota Fortuner will definitely be great for the consumer who will have more options to choose from and every carmaker will have to bring their A-game to capture the market share.
Join our official telegram channel for free latest updates and follow us on Google News here.