It looks like the spare parts shortage for the American carmaker is a problem for many users. However, the pain taken by the service support in this instance is commendable.
Jeep India is facing the issue of parts shortage as reported by some of the Compass owners. The Compass garnered quite a strong appeal to a whole lot of buyers, especially after the update earlier this year. However, living with the premium mid-size SUV is not exactly comfortable for people living in not so big cities. This comes down to the company's touchpoints across the country. With just 1 relatively mass-market product, it is not feasible for Jeep to expand its touchpoints extensively. There is a balance to be achieved between sales/service points and financial feasibility. Let us take a look at how the situation pans out when this owner was in a dire need of spare parts for his Jeep Compass.
Also read: Latest Jeep Compass Case Opens a Huge Can of Worms!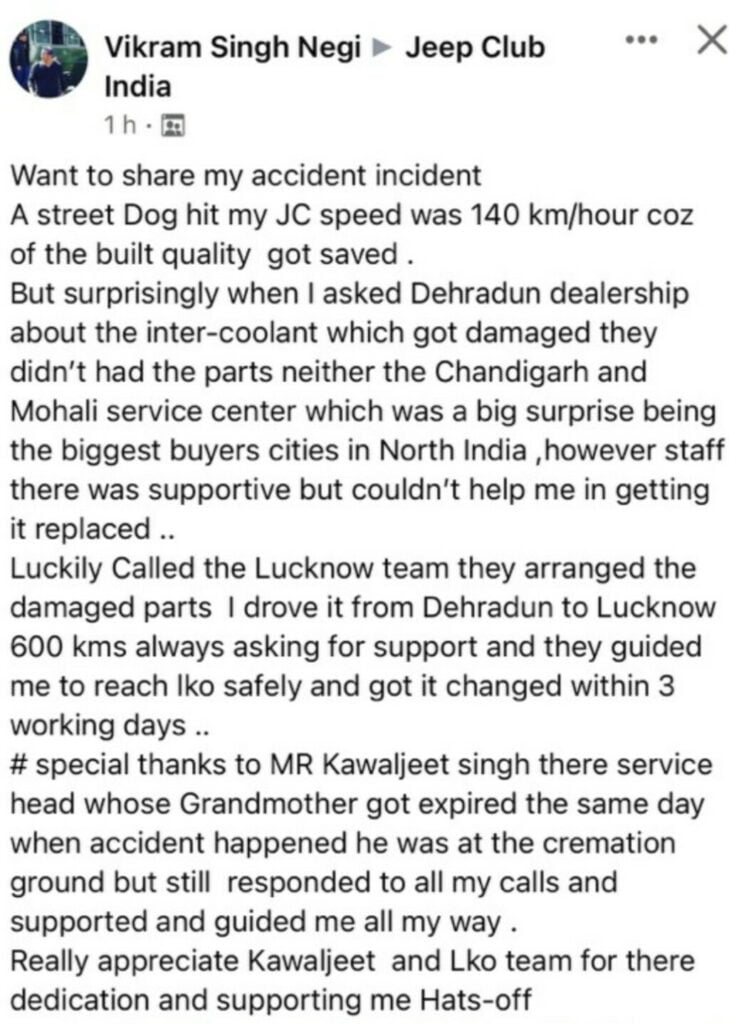 Jeep Compass Parts Shortage
A certain Vikram Singh Negi has posted his experience on the Jeep Compass owners club page on Facebook. He shares that he was involved in a high-speed accident where he hit a stray dog with his SUV. Since the speed was around 140 km/h, there is quite some damage to the front end of the SUV. However, there was no injury to the driver. These images show deformation around the radiator grille area along with the bumper. He approached his dealership in Dehradun. However, the spare parts were not available. They contact Chandigarh and Mohali which are prominent cities of North India. Surprisingly, the spare parts could not be arranged. The dealership staff was very supportive all this while. They contacted the dealership in Lucknow where the parts were available.
Also read: 2021 Jeep Compass Owner Frustrated With His Brand New SUV!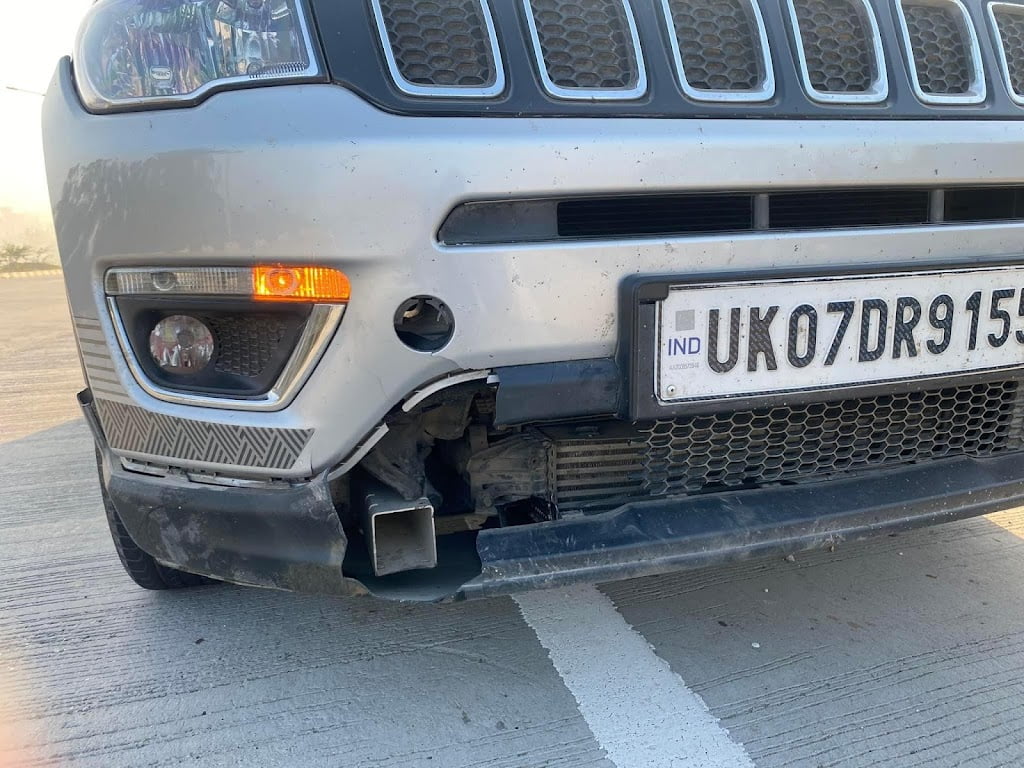 The SUV owner had to travel 600 km to Lucknow to get the spare parts installed in his SUV which is really disappointing. He gives a special mention to Mr Kawaljeet Singh who kept the owner updated about the availability of the spare parts and the status on everything that was going on despite being in a tough time personally. Mr Singh ensured that the owner gets the right directions to the dealership in Lucknow and the spare parts are installed. He still had to spend 3 days on this relatively small issue. This does pose some questions regarding the aftersales services and spare parts issues for Jeep India.
Also read: 7-Seat Jeep Compass (Meridian) Interiors Revealed – Expected Specs & Details!
Join our official telegram channel for free latest updates and follow us on Google News here.