After teasing the biking community for quite some time now with videos and pictures, Kawasaki has finally taken the wraps off the much anticipated Kawasaki Ninja H2R at INTERMOT 2014 taking place at Cologne, Germany. The madness that is the Kawasaki Ninja H2R is the result of a joint effort by the various divisions of Kawasaki industries all coming together to create one of the most advanced, as well as the craziest superbike in existence.
The Kawasaki Ninja H2R features a trellis frame enclosed by a Intense Force Design carbon fibre body designed by Kawasaki's aerospace division and bears the retro Kawasaki River Mark logo. The fairing gets a bunch of carbon fibre winglets and appendages to maintain stability and keep the front wheel planted on the tarmac.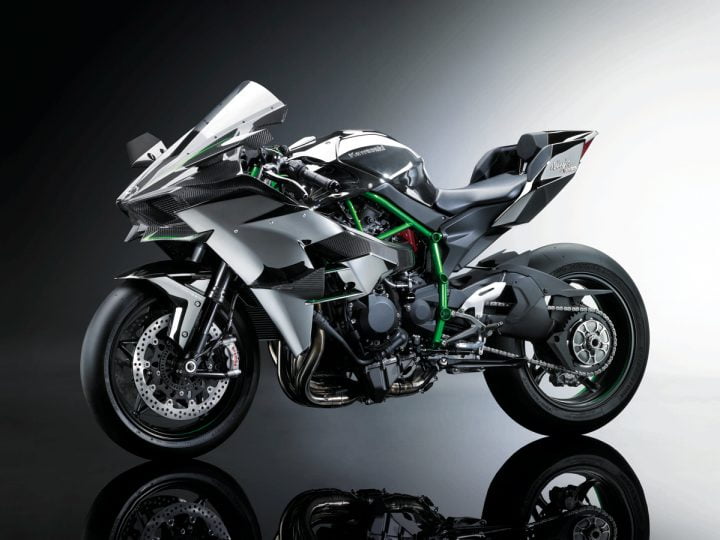 The main highlight of the bike though is the 998 cc supercharged engine which produces an eye watering 300 BHP, which is about 30 bhp more than Marc Marquez's championship leading MotoGP bike. The engine has been designed by Kawasaki Heavy Industries' Gas Turbine Division. Other mechanical details haven't been revealed yet but the Kawasaki Ninja H2R will most likely get Brembo monobloc brakes, single sided swing arm, slick tires, fully adjustable KYB suspension, ABS and traction control systems.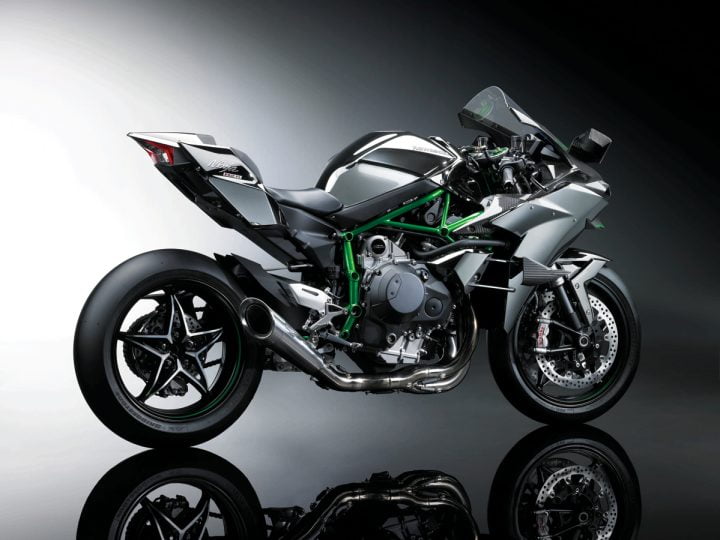 The Kawasaki Ninja H2R is a strictly track only bike so it doesn't feature headlamps, turn indicators, rear view mirrors, etc. A street legal version of the motorcycle, Kawasaki Ninja H2 is expected to be unveiled at EICMA in November featuring the same engine but in a different state of tune.
Commenting on the track only nature of the bike Kawasaki said, "more than any motorcycle Kawasaki has built to date, the Ninja H2R is a showcase of craftsmanship, build quality and superb fit and finish, right down to its high-tech mirror-finish black chrome paint that was specially developed for this model." Further details regarding the technical specifications of the bike should be revealed soon and we expect more mind boggling numbers. The Kawasaki Ninja H2R is expected to be produced in limited numbers and will carry an exorbitant price tag to match it's power rating.
Check out the bike's official page
Let us know your thoughts on the bike in the comments section below.
Stay tuned for more news and features on Car Blog India.