Kawasaki is close to foraying into the electric streetbike market with not one but two electric superbikes. Dubbed the Ninja e-1 and Z e-1, both could make their market debut pretty soon. The official announcement comes after the submission of new homologation data in Australia. The development is in sync with imminent advent of high-performance electric machines.
You may also like: Influencer Loses Life Trying to Hit 300 km/h on Kawasaki Ninja ZX10R
Kawasaki Ninja e-1 and Z e-1 Unveiled
With the recent homologation filings, Kawasaki enthusiasts can finally get a glimpse of what the Ninja e-1 and Z e-1 have in store. Both models, NX011A and NR011A respectively, boast sleek designs that are strikingly similar to the prototypes showcased at EICMA in Milan.
Kawasaki Ninja e-1 and Z e-1 borrow their bodywork from their ICE-powered counterparts – the 400 models. However, notable differences lie in their brakes and wheels, which have been retained from the earlier Ninja 300 and Z300 models. The choice of wheels is a deliberate move, as these models are designed to comply with the lower-powered European A1 license regulations. The powertrain for the electric bikes is an 11 kW (14.8 hp) motor, as previously announced by Kawasaki. The Australian homologation data indicates a slightly lower net engine power of 9.0 kW (12.1 hp), but it might be a matter of peak versus sustained power output.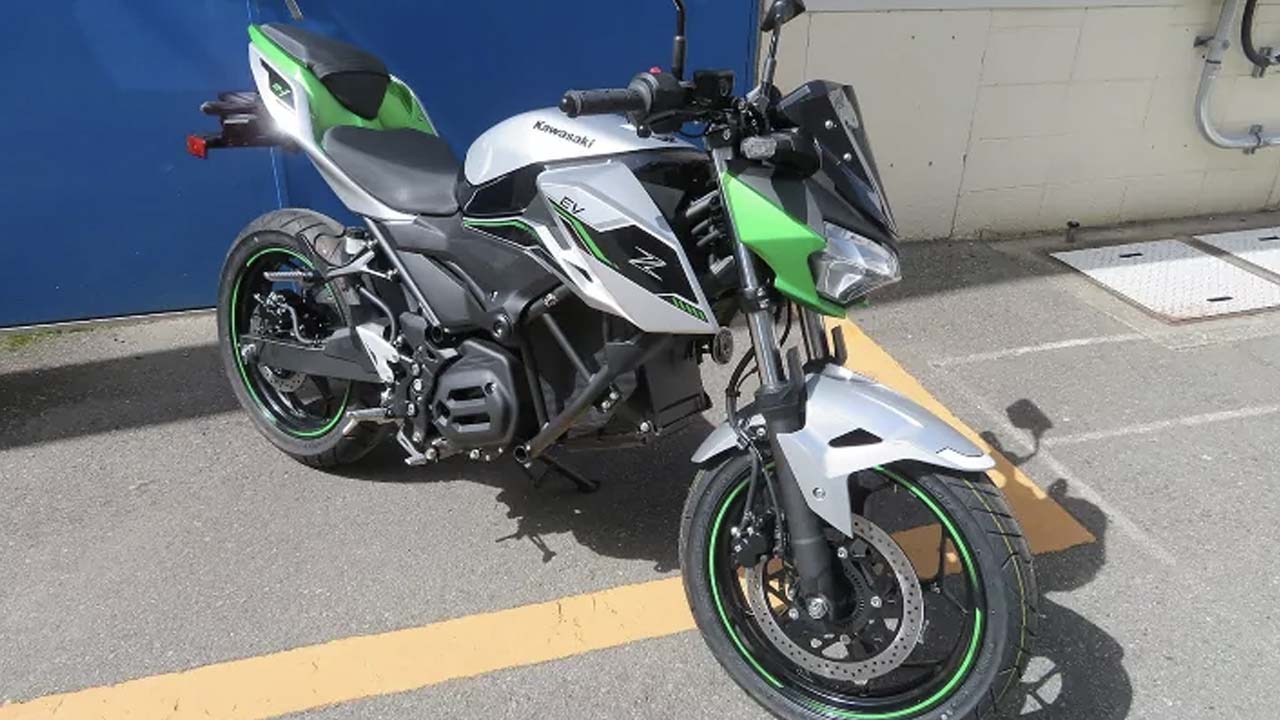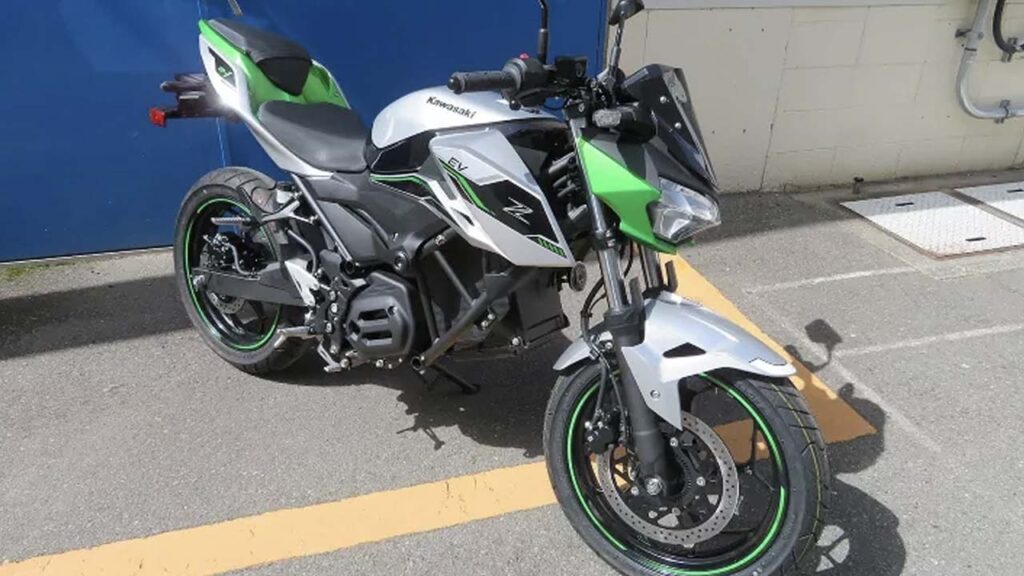 You may also like: Litre-Class Bajaj Pulsar NS1000 Looks as Butch as Kawasaki Z1000
Weight and Power
The homologation data also sheds light on the bikes' weight and dimensions. Both models boast a wheelbase of 53.9 inches, mirroring the Z400 and Ninja 400. The tare weight is listed at 135 kg (298 pounds) for the Z e-1 and 140 kg (309 pounds) for the Ninja e-1. However, it remains unclear whether these figures include the batteries. Typically, tare weight is the mass without the fuel. Kawasaki has previously disclosed that each electric bike will be powered by two removable battery packs. These weigh approximately 12 kg each. They have a combined capacity of 3.0 kWh. If the batteries are not included in the tare weight, the curb weight could be around 350 pounds for the Z e-1 and 362 pounds for the Ninja e-1.
A Bold Step Towards a Greener Future
The upcoming launch of the Kawasaki Ninja e-1 and Z e-1 is just the beginning of Kawasaki's eco-friendly journey. The company has confirmed its plans to introduce a hybrid model as well. It will come as part of the 2024 range. In fact, they are also actively developing a hydrogen-powered motorcycle. The nomenclature "e-1" hints at the possibility of more powerful "e-2" models being introduced in the future.
You may also like: Bajaj Pulsar F600 is a Proper Kawasaki Ninja 650 Slayer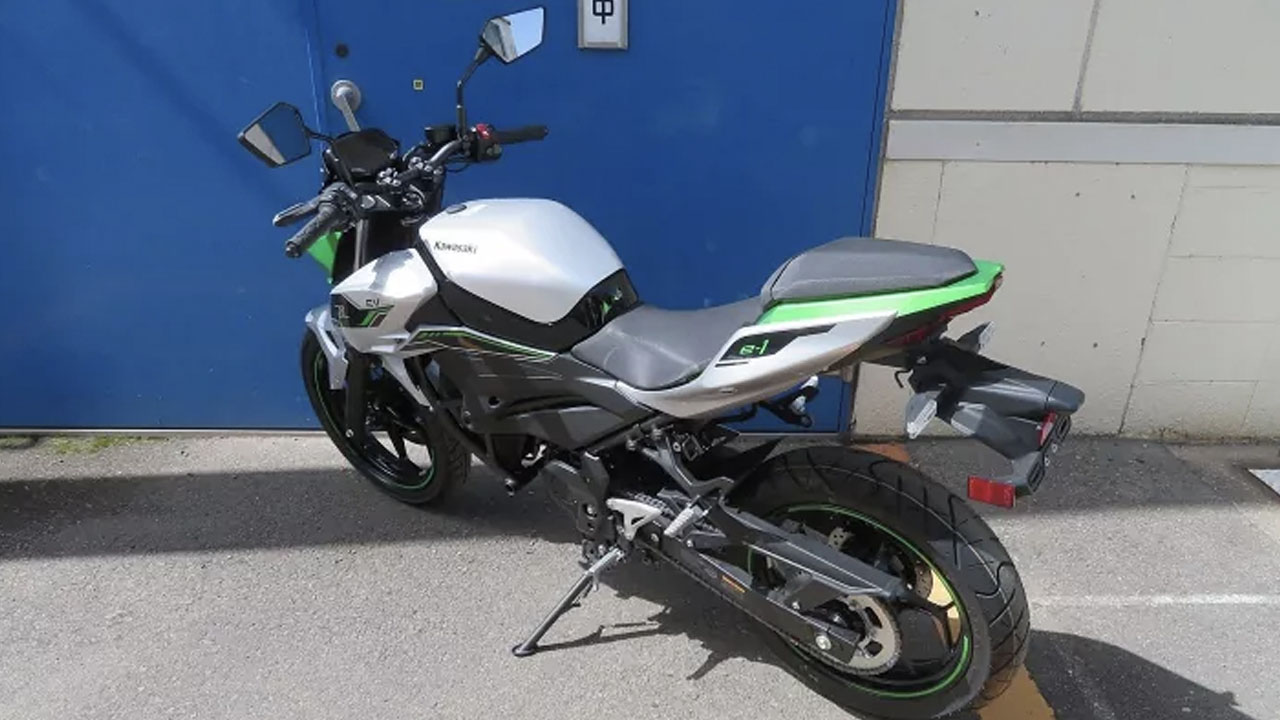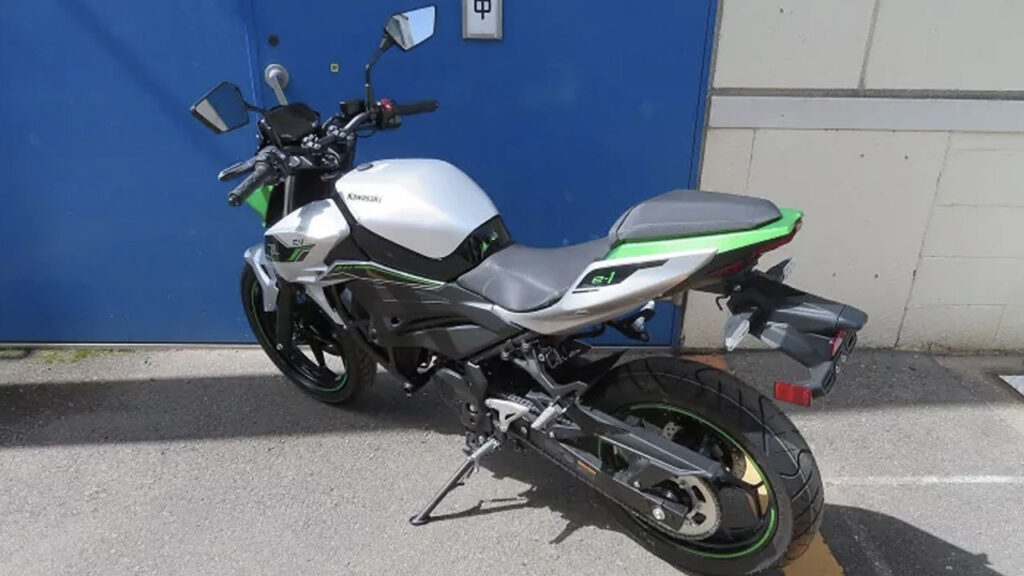 You may also like: These Indian Cops Own Superbikes Like Kawasaki Z800 & Triumph Daytona
What We Think
The electric revolution in the motorcycle industry is well underway. And Kawasaki's entry into the market with the Kawasaki Ninja e-1 and Z e-1 is a significant milestone. With their cutting-edge technology, impressive performance, and commitment to environmentally-friendly solutions, these electric superbikes are poised to make a lasting impact on the two-wheeler market. Motorcycle enthusiasts worldwide eagerly await the official launch. Needless to say, it's only a matter of time before we see these electric beasts ruling the streets. Stay tuned for more updates and be ready to witness the dawn of a new era in motorcycling!
Join us for FREE NEWS Updates on our Whatsapp Community or our official telegram channel.