The latest incident of the premium mid-size SUV from the American carmaker showcases its rugged build quality.
In this latest incident, the Kerala MP AM Ariff was involved in a serious crash in his Jeep Compass. The Compass is manufactured by the American carmaker Jeep which is renowned for making tough and sturdy products. While the Indian model doesn't have the GNCAP rating, the Compass has been rated 5-star at the Australian NCAP and the 2017 model LHD version was awarded a full 5-star rating at the stringent Euro NCAP. Hence, it can be argued that it's a robust vehicle.
You may also like: Nissan Qashqai vs Jeep Compass – Specs and Features Comparison
You may also like: Jeep Compass Owner Jokes His SUV Offers 'Best Mileage' as it 'Stays Mostly at Service Centre'
Kerala MP in Jeep Compass Meets with an Accident
The video has been posted by Raftaar 7811 on his YouTube channel. As per the information in the video, the MP was travelling on the National Highway (NH) 66, near Cherthala, Alappuzha in Kerala. The visuals show that the SUV of the MP collided with a truck from behind. The impact was so forceful that the entire front section of the SUV went inside the rear end of the truck. The red SUV is seen pretty badly damaged. Thankfully, the MP only suffered some injuries.
You may also like: Jeep Compass vs Jeep Avenger EV Comparison
The exact details of how this accident happened are not available. However, looking at the consequence and condition of the SUV, it must've been a high-speed crash. The entire front section including the bonnet, bumper, headlamps, windshield, and fenders has been destroyed. Thankfully, the side pillars were able to absorb the impact keeping the passengers relatively shielded from the crash. That is the reason why they were able to survive this horrendous crash.
You may also like: Jeep Compass Hits 5 Electricity Poles After Brake & Steering Failure, Keeps All SAFE
Obey Traffic Rules
This is yet another instance that shows how perilous the situation can get if you are driving at high speed. Overspeeding is the main cause of almost all road accidents. We must strive to become responsible drivers by following traffic regulations. That is the only way to make our roads safer than they are. Do share your opinions about this.
You may also like: Jeep Compass Owner Reviews Mahindra Scorpio N – Not Impressed?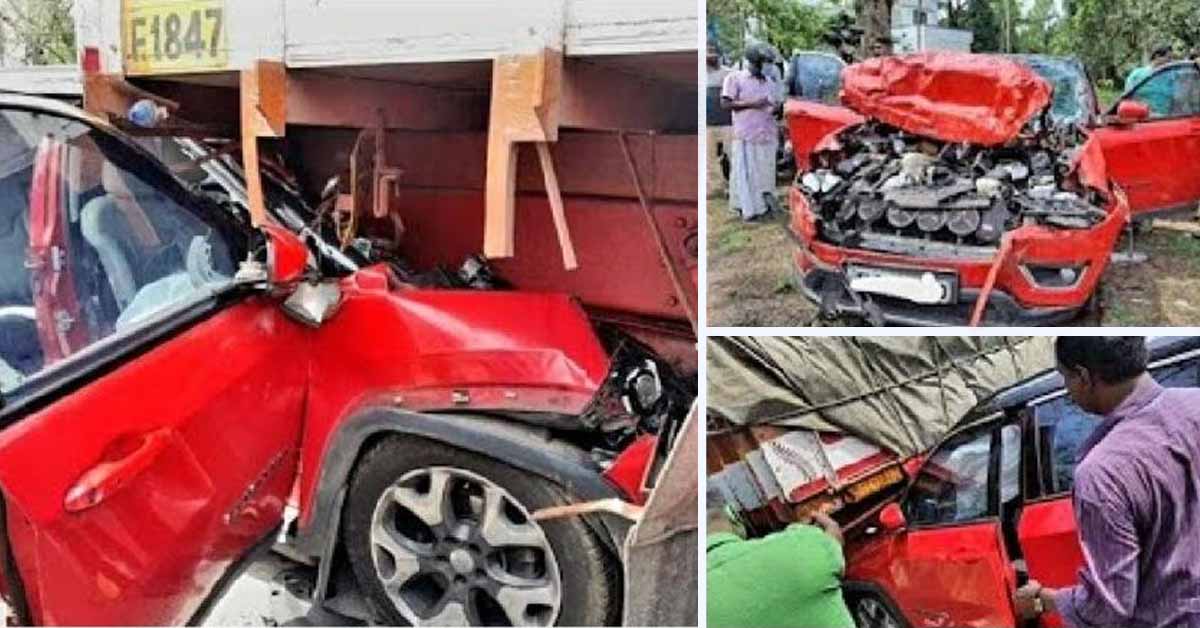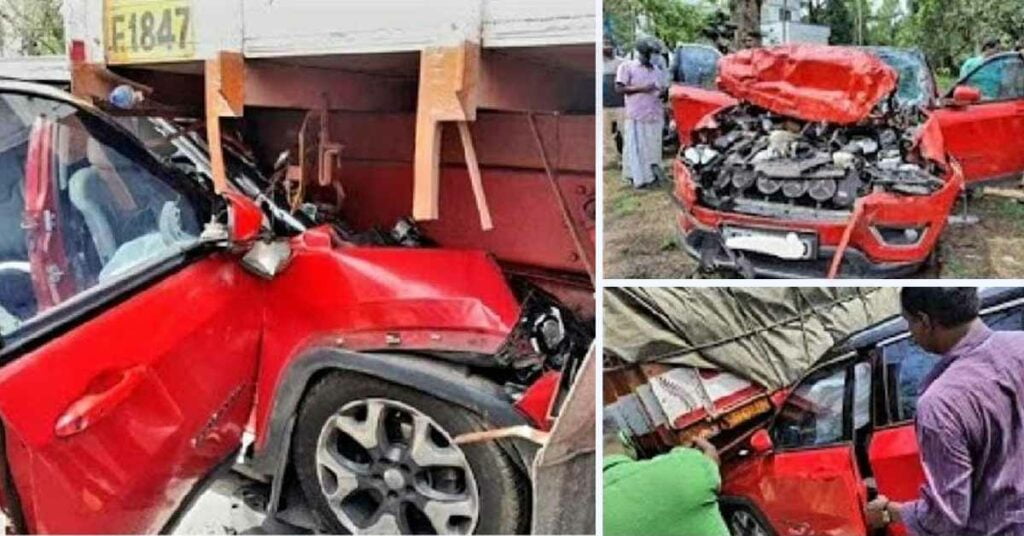 Disclaimer- The embedded videos/ external content is/are being used as a convenience and for informational purposes only; they do not constitute an endorsement or approval by Car Blog India of any of the products, services, and /or opinions of the corporation or organization or individual. Car Blog India bears no responsibility for the accuracy, legality, and/or content of the external site or for that of subsequent external videos/ external content. Contact the external publisher for answers to questions regarding its content.