Here's another example of the strong build quality of Kia Seltos which saved the lives of its passengers after crashing into a tractor.
Kia Seltos comes with many premium safety features such as six airbags, blind spot monitor, 360-degree camera, traction control, vehicle stability assist and more. While the India-spec Seltos might not have gone through the crash test yet, the Australian-spec has and it returned with a 5-star rating.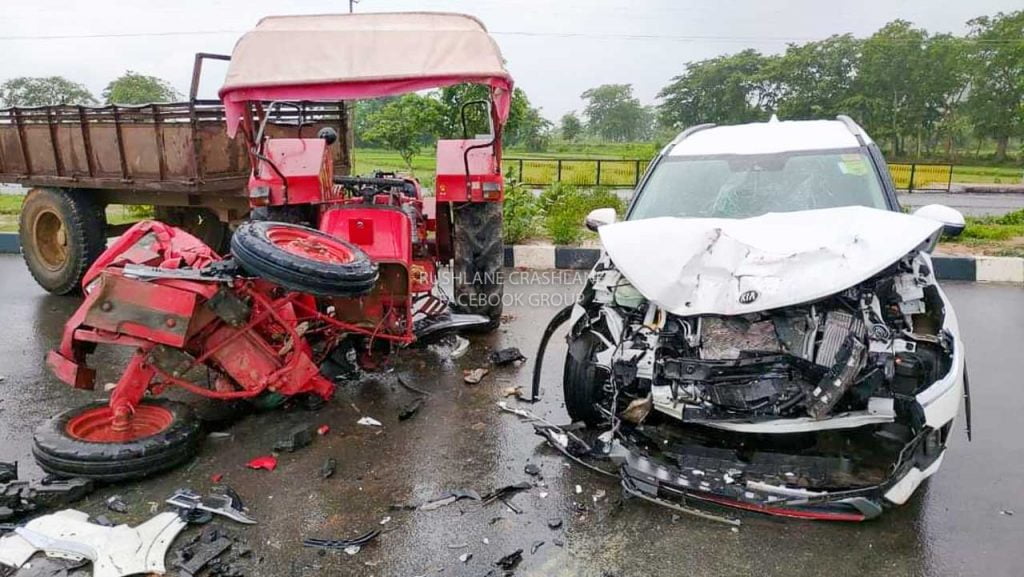 This Kia Seltos was travelling on a highway at a very high speed, probably in triple digits. As the driver was not alert, he did not saw a tractor coming from the front as it was a small two-lane highway. Both of them had a head-on collision and definitely, the impact is huge. Actually, both of them are beyond repair.
Also Read: Speeding Kia Seltos Turtles Over; Driver Walks Out Without Any Injury
As for the tractor, it has received more impact as half of it has been completely disfigured. Seltos has also received a huge impact as its front portion is no longer there. The bumpers, bonnet and even the engine bay has been damaged. The tyres have bursted but the alloys and chassis are still in shape.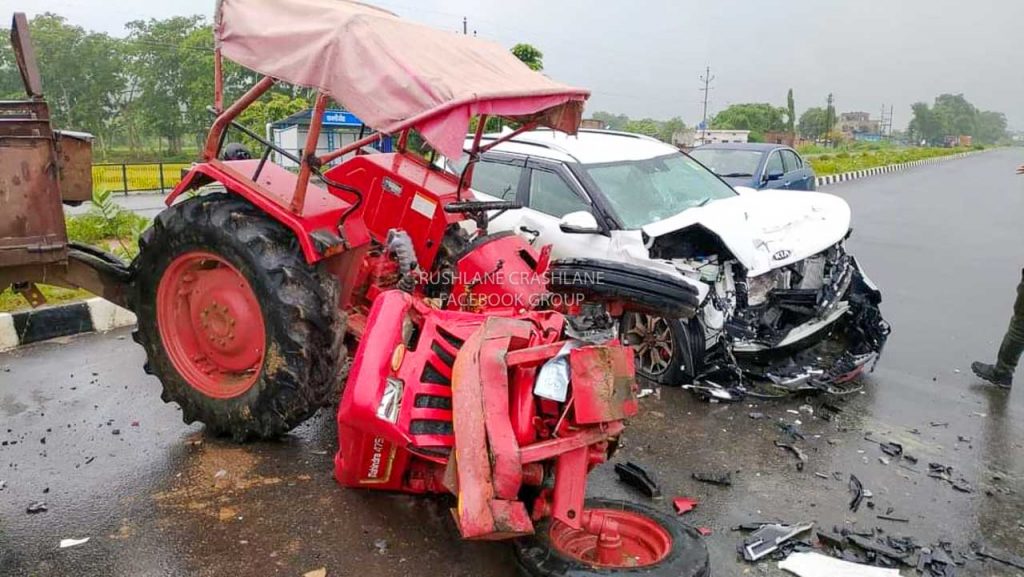 The impact has been limited to the side fenders, thanks to the strong crumple zones. No pillars have also been affected by this accident. However, as the engine bay has been damaged, the car cannot be repaired. If and if it can be repaired, the owner should prepare himself for a bill an upwards of Rs 5-7 Lakhs.
If the owner has proper insurance, then he can claim it and buy a new Seltos itself. The involved model looks like the Kia Seltos GT Line trim, mostly the top-end one itself. It comes with all the bells and whistles like rear reclining seats, internet car technology, panoramic sunroof, blind-spot monitor, 360-degree camera and more. It comes with a 1.4 Litre turbo-petrol engine paired with a 6-speed MT or a 7-speed DCT.