Kia Sonet GTX Plus and HTX Plus variants have the lowest waiting period despite being the most popular variants among the buyers now.
So, the Kia Sonet has been finally launched in India. The prices now start at RS 6.71 Lakhs up to Rs 12 Lakhs (ex-showroom), which currently are just introductory prices. The price tag of top-end GTX+ Diesel AT and GTX+ Turbo-DCT will be revealed next month, probably when the introductory prices will be removed.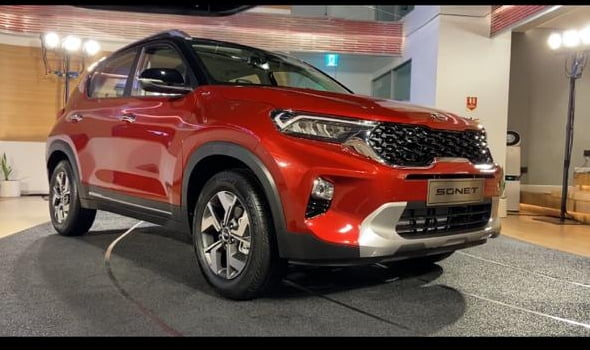 Our dealership sources confirm that most of the buyers are enquiring about the top-end GTX Plus and HTX Plus variants. Other than these two, there's also quite a demand for the HTK Plus variant. All the GTX Plus variants have a waiting period of 4-5 weeks which is basically a month or so.
Also Read: Kia Sonet Launched With Price Starting From Rs 6.71 Lakh!
As for the HTX Plus trim, the waiting period for every variant is different. For the HTX Plus Turbo-iMT the waiting period is about a month, but for the Diesel-MT variant, it a month and a half. This indicates that either the demand for these variants is low or it is so high that Kia is focusing on production of these variants itself.
The latter option seems more likely as per our dealership sources. Difference between the GTX Plus and HTX Plus is just some features and a couple of cosmetic upgrades. For instance, the GTX Plus trims get drive modes, traction control modes, wireless charger and front parking sensors. GT Line variants get red inserts over the body and inside the cabin to help differentiate.
The prices of Tech Line trims start off at Rs 6.71 Lakhs up to Rs 11.65 Lakhs, making it just about Rs 35,000 cheaper than the top end GTX Plus variant. The latter is available either with a diesel-manual and turbo-iMT both priced at Rs 12 Lakhs. The other two upcoming variants are expected to demand nearly Rs 50,000 more.