Kolkata has earned a dubious distinction, surpassing all other Indian cities in terms of vehicular density. According to the latest data, this city boasts a staggering 2,448 vehicles per kilometer of road. This revelation sheds light on the mounting traffic woes experienced by Kolkatans, leading to longer commutes and increased congestion within the city.
You may also like: Anand Mahindra Praises Mizoram For Obeying Traffic Rules To The T
Rising Traffic Woes
Over the past five years, the average trip time within Kolkata has doubled, directly proportional to the rapid surge in personal vehicles and a subsequent decline in public transport usage, predominantly triggered by the pandemic. Presently, the city is home to a staggering 45.3 lakh vehicles navigating a total road length of 1,850 kilometers. In stark contrast, Delhi, with over 1 crore 32 lakh vehicles, boasts a vehicular density of less than 400 per kilometer across its extensive 33,198 kilometers of roads.
The Pandemic Effect
The pandemic dealt a significant blow to public transport in Kolkata, leading to a notable spike in private vehicle ownership. With 6.5 lakh two-wheelers and 10.7 lakh four-wheelers registered within the city proper, personal vehicles have fueled the unprecedented growth in vehicular density. The impact of the pandemic on public transport, especially the city's bus system, has been severe and has yet to fully recover from the disruption.
You may also like: Stuck In Traffic, Bihar Girls Run 2 Km On National Highway To Reach Exam Centre
Data Sources and Road Capacity
The study on vehicular density drew data from two primary sources: the state transport department's vehicular count until December 31, 2021, and the car count and vehicular density calculations gathered by Kolkata Police from other cities' police departments. A critical factor contributing to the burgeoning vehicular density is Kolkata's predominantly two-laned road network. Experts suggest that to accommodate the current volume of vehicles, the city urgently requires six-lane roads. Regrettably, at present, Kolkata does not have a single six-lane road. Only a few stretches are four lane. These include E M Bypass, Red Road-Kidderpore Road, and some portions of J L Nehru Road-SP Mukherjee Road, are four-lane. Consequently, most roads in the city have exceeded their saturation level.
A senior police officer supervising the traffic department emphasized the urgent need for robust public transport infrastructure in Kolkata. Restoring and bolstering the bus system is highly necessary. Even enhancing the metro network is essential to alleviate pressure on the city's carriageways.
You may also like: Frustrated by Traffic, Man Starts Drinking on Moving Car's Roof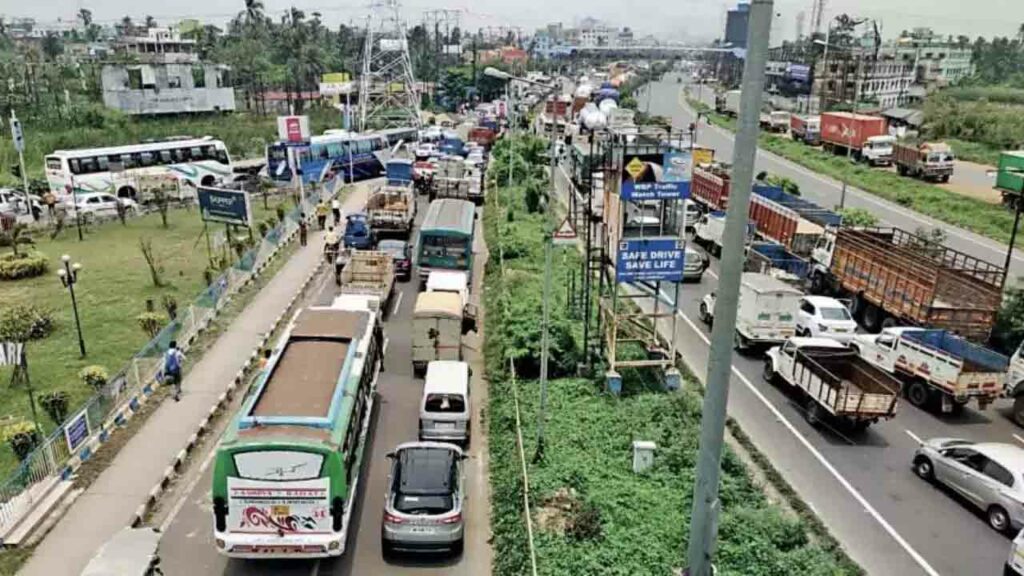 You may also like: Students Tripling on Bike Reflects the Need for Traffic Education
What We Think
Kolkata's status as the Indian metro with the highest vehicular density raises concerns. As the number of private vehicles continues to soar, the importance of revitalizing and expanding public transport cannot be overstated. To ensure smoother and more efficient commutes, authorities must prioritize investing in public transportation systems. It should even address the need for wider roads to accommodate the city's growing vehicular population. Only through a well-balanced approach can Kolkata navigate its way through the vehicular density challenge.
Join us for FREE NEWS Updates on our Whatsapp Community or our official telegram channel.