We have seen numerous occasions of weird incidents in Bihar related to school and college examinations but this latest case is shocking and disappointing in equal measure.
In a shocking development, school girls had to run for 2 km on the national highway in Bihar to write their exams. The incident has been reported from Kaimur, in the Mohania area in Bihar. In the past, colleges and schools in Bihar have been infamous for various cheating instances. But this one is particularly surprising as the girls are left with no option but to run on the highway to ensure that they don't miss their board exams for class 10. Here are the details.
You may also like: UP Policeman Chases Bike on Bicycle, Video Goes Viral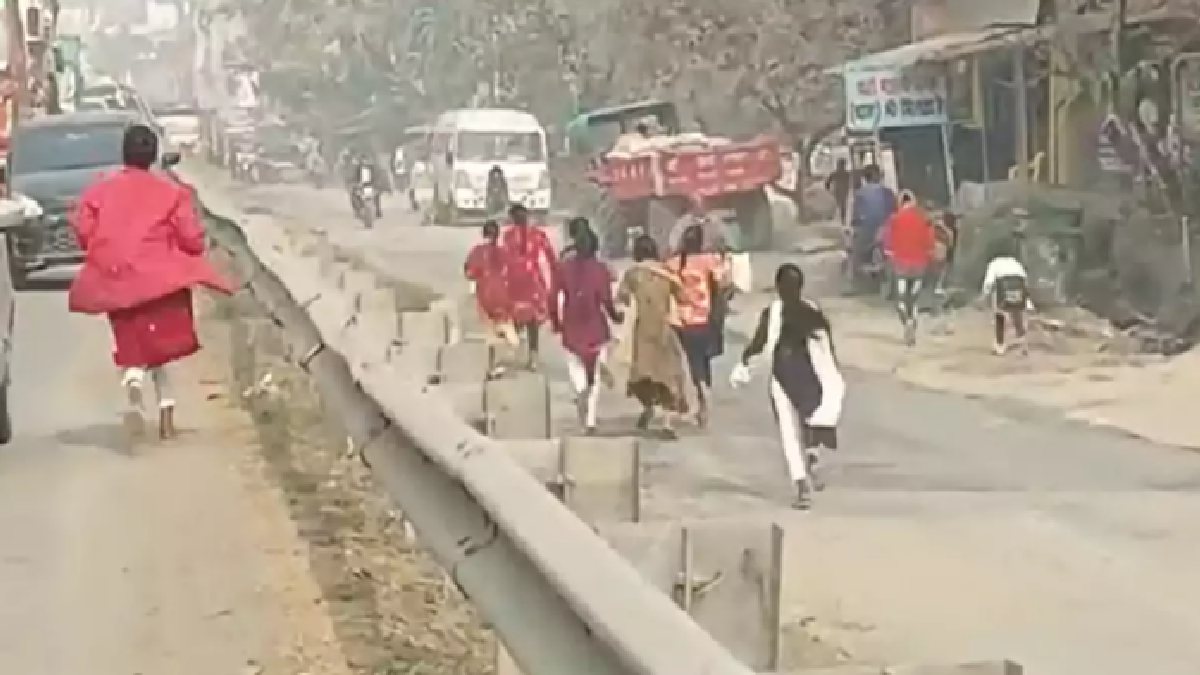 You may also like: Kid Driving Mahindra Scorpio Does Wheelspins – Viral Video
Girls Run on Highway to Write Exams in Bihar
The rules are quite straightforward when it comes to being late for the board examinations – you will be barred from writing the exam. While that is understandable, students are late sometimes because of no fault of their own. In such cases, there must be some relaxation depending on the situation. For instance, in this latest case, it was reported that there was construction on the road going on near the examination centre for quite some time.
You may also like: Pillion Shows Off Bike Stunts on Bajaj Pulsar, Falls! – Video Goes Viral
The girls were on their way to the examination centre. However, there was a huge traffic jam on the road. Many students were accompanied by their parents in their private vehicles including cars and bikes. Others were commuting using public transportation including buses and auto-rickshaws. But due to a heavy jam, the movement of the vehicles was completely halted. Seeing no other viable options, the girls started to run on the highway for around 2 km to reach the examination centre.
You may also like: Instagrammer Almost Falls Off Roof of Maruti Swift While Trying to Create Viral Content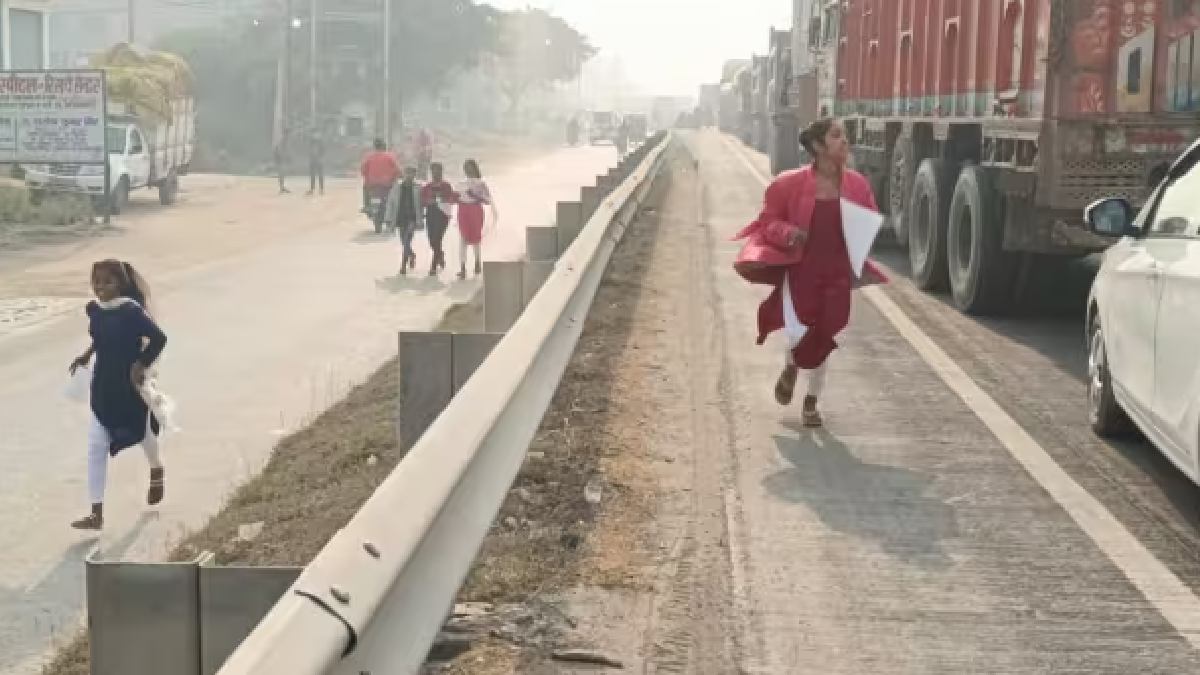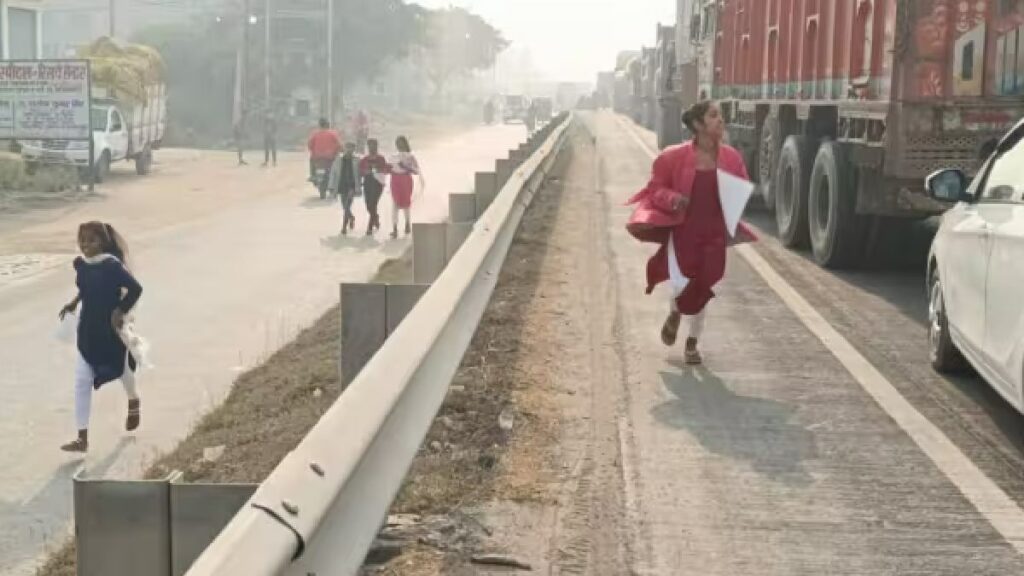 You may also like: Viral Video Shows Bride Riding Royal Enfield Bullet to Her Wedding Venue
Needless to say, the news and video of this incident on NH2 went viral in no time. The netizens questioned the arrangement made by authorities to tackle this situation. This case relied on the carelessness of the department pertaining to road highways. The construction was going on for quite some time and no proper arrangement to divert the traffic was made. We don't know whether the girls were able to make it to the exam centre on time or not.
Join us for FREE NEWS Updates on our Whatsapp Community or our official telegram channel.