Kylie Jenner is part of the famous Kardashian family.
She is the 3rd most-followed personality on Instagram with a whopping 377 million followers.
Her car collection is full of extraordinary vehicles.
For the occasion of the new year, Kylie Jenner was spotted with her swanky new Mercedes-Benz G-Wagon. Kylie, for those of you who might be living under a rock, is a famous American media personality, socialite and businesswoman. In addition to starring in the reality TV series, Keeping Up with the Kardashians, she is the founder and owner of the cosmetic company Kylie Cosmetics. Her fame is such that she has over 337 million followers on Instagram making her the 3rd most-followed person on the social media platform.
You may also like: Adin Ross vs Kai Cenat Car Collection Comparison
You may also like: Baby Girl Puts Hand Under Car's Tire To Trick Dad – South Africa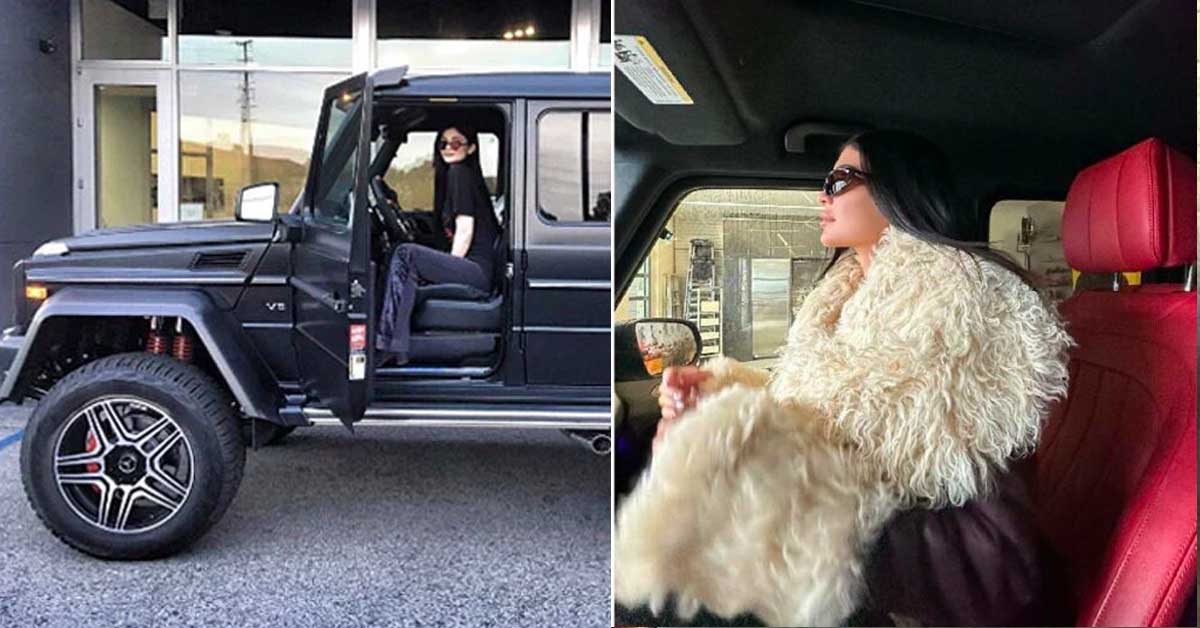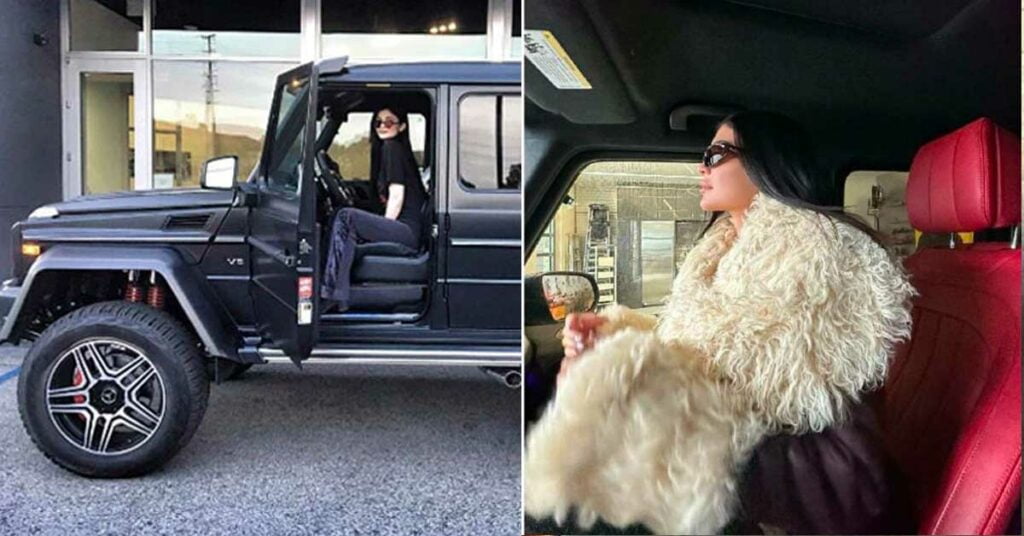 You may also like: Inside the Car Collection of Ben Affleck and Jennifer Lopez
You may also like: Check Out The Grey Car Collection of Kim Kardashian
Kylie Jenner Brings Home a Mercedes-Benz G-Wagon
It goes without saying that the car collection of Kylie Jenner is exquisite. One must've noticed that she has a particular inclination toward Mercedes-Benz products. To add to that tally, she recently brought home the G550. Her G-Wagon comes with a satin black exterior and a rich red interior. The G-Wagon is an SUV that strikes a perfect balance between being an ultra-comfortable SUV with the latest tech features and being an extremely capable off-roader that can take you anywhere.
Specs
While there are tons of variants it comes in, the one Kylie got has a 4.0-litre Biturbo V8 engine that produces a healthy 416 hp and 450 lb-ft (610 Nm) of peak power and torque. Carrying the transmission duties is the 9G-TRONIC automatic gearbox. Moreover, it has a sophisticated 4×4 configuration that is capable of ensuring that it glides over any sort of terrain.
You may also like: Check Out The Stunning Car Collection of Kylie Jenner
You may also like: Andrew Tate's 11 Cars including Bugatti Chiron Seized in Romania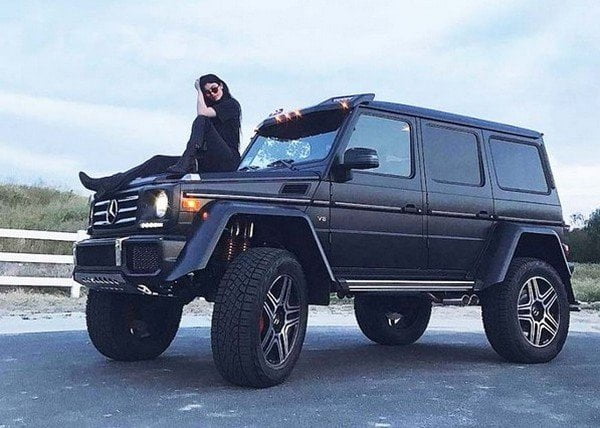 It has a 0-60 mph (96 km/h) acceleration time of just 5.6 secs. This is impressive as the G-Wagon is a heavy SUV. Moreover, the top speed of this luxury SUV is limited to a cool 130 mph (209 km/h). Talking about the prices, this trim of the G-Wagon will set you back by $139,000 USD. This is the base price before all the customisations. Apart from this, Kylie also has a G63 modified by Brabus, a Mercedes-Maybach GLS300 4MATIC and the S-Class. What are your thoughts on the cars of Kylie Jenner?
You may also like: Kanye West on Verge of Ruin, To Sell His Car Collection