This guy was driving around in Lamborghini Gallardo in Bengaluru but was soon assaulted by the locals for having a loud exhaust! Check out what happened.
Driving around in a Lamborghini is very prestigious and jazzy for some. Everyone looks around if they see a Lamb going by on the road or even if it is parked. Ever imagined that someone could be beaten up for driving this fancy car? It happened in Bengaluru where the owner has assaulted by the locals while driving.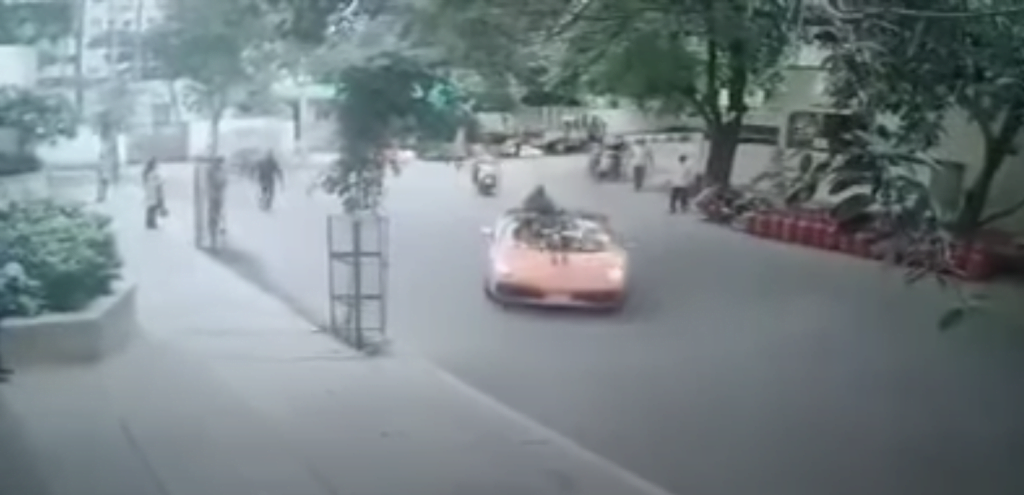 This incident happened in RT Nagar, Bengaluru a couple days back. The owner was driving in his Lamborghini Gallardo Spyder in a residential locality. Suddenly, he was surrounded by the locals of the area who beat him up and his female accomplice as well. Later on, the Bengaluru police came up and arrested the owner/driver.
Also Read: This Mumbai Guy Uses Fake MLA Sticker On His Honda Civic For Roaming In Lockdown; Gets Caught
So, what went wrong in this? Turns out the driver, along with his female friend, was driving very rashly. First of all he was going around in a residential locality but was accelerating too much, jumping signals and overtaking very swiftly. He did a couple of rounds of the same area before the locals caught up with him.
Besides driving rashly, he also had a loud exhaust setup which was disturbing the environment. The driver also once got up into a wrong way which was reserved for public transport buses. The locals felt threatened and feared if the driver would just crash anywhere or hit someone. With such a fast car, anyone can lose control within seconds.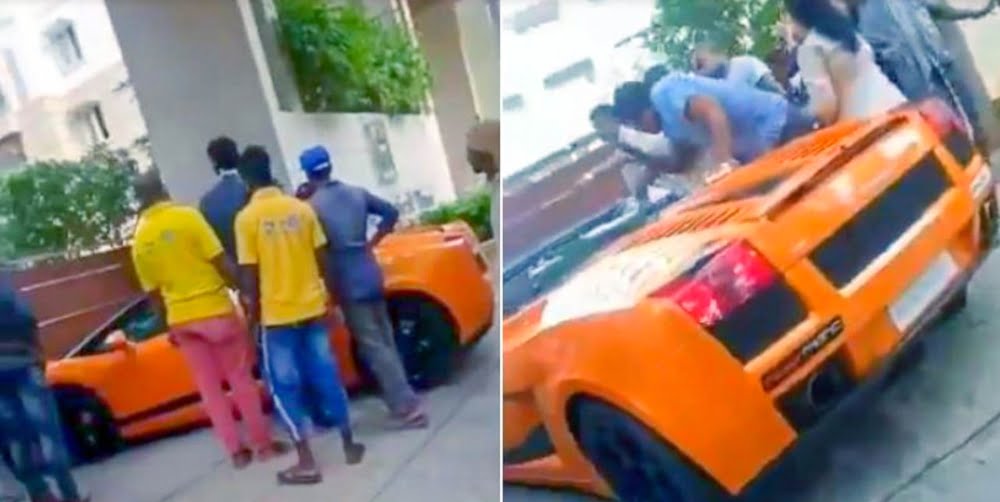 Following which, the locals gathered at a spot and tried to stop the driver. When he did not stop, one person jumped on the boot of the car and can be seen on the video itself. The crowd then pulled the driver out and trashed him mercilessly. When the female passenger tried to protect her friend, even he was assaulted.
Also Read: Maruti Baleno Flies Off To A House Roof In An Accident – What?
Both the parties involved in this incident were wrong on their side. The driver was definitely guilty of rash driving and has also been booked for this. The locals should not have taken matters into their own hands and should have directly informed the Bengaluru police right away. The owner has been fined and reportedly, his car has also been impounded for some time.
Join our official telegram channel for free latest updates and follow us on Google News here.