An owner of the Lamborghini Urus reveals that the super SUV returns a mileage of just 2.4 kmpl and an even worse 1.3-1.8 kmpl in track mode. The first service of the SUV costed a massive Rs 2.85 lakh.
A lot of people exclaimed blasphemy when Lamborghini came out with the Urus. But we understand the purpose of an Urus in Lamborghini's lineup. It was simply meant to make better business for the company by reaching out to a wider audience group. There are many rich people across the world who will be able to afford a traditional Lamborghini but do not buy one, simply because its impractical to own. Take India for example. People always do not have the accessibility to take to a track and our roads are far from what these cars demand.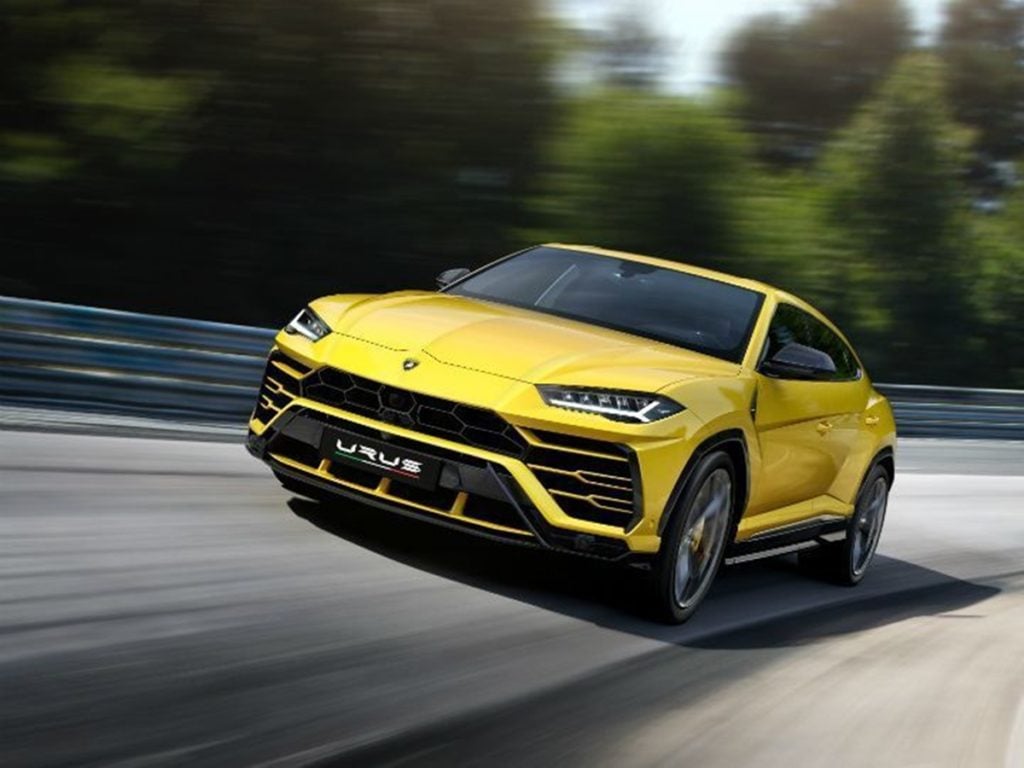 However, when Lamborghini debuted the Urus in India, the company had sold almost 50 units in just one year since its launch. That's because this was the first practical Lamborghini, one that could also be driven on Indian roads without a worry. And there's no doubt about the fact that the Urus is a great SUV for what its meant to be. Journalists have acclaimed the SUV all over the world and the best part is that its still a Lamborghini at heart. That thumping V8 engine under the hood will push you back on your seat every time you floor the throttle.
Okay, we understand that the Lamborghini Urus is a practical car to drive on India roads. But how practical is it to live with on a daily basis. Have you ever wondered what mileage the Lamborghini Urus returns. Or what an average service cost could amount to? These questions are not exactly what will be on your mind when buying such a car but its still worth thinking about them. Here's a video which has been uploaded by the Youtube channel Catch a Mile. The Youtuber himself owns an Audi R8 but here's he's giving a tour of his friend's Lamborghini Urus.
Also Read : Porsche Reveals a Stunning Beauty in the New 992 Generation 911 Targa
The video starts with a tour of the entire car inside and out and its pretty sumptuously appointed. The owner then takes the Urus out for a ride. He is seen accelerating Urus on a empty stretch of road where the SUV in no time reaches speeds of 120 kph. He then reveals the average fuel economy of the SUV which is just 2.4 kmpl. That's ridiculous but then its a super SUV, the fastest in the world. The mileage further drops to 1.3-1.8 kmpl im Corsa mode which is the track mode for the SUV. The Urus has a fuel tank capacity of 85L. With such an average fuel economy of 2.4 kmpl, the maximum range you will be able to get out of the car will be 200 km. That's lesser than most electric cars we have in India.
Also Read : The Stunning Nissan GT-R50 by Italdesign is Making Us Week On Our Knees!
The owner also reveals the first service cost of the SUV which amounted to Rs 2.85 lakh. And that just includes the most basic service itineraries like oil change. An regular service could then easily amount to about Rs 5 lakh. Sure the SUV costs about Rs 5 crore, but even then, a service cost of Rs 5 lakh is pretty darn expensive. So while the Urus may be a practical SUV to drive, its still not the most practical to own and use as your everyday vehicle. But the headline numbers are still pretty impressive – a 4.0L twin-turbo V8 engine gushing out 641hp and 850Nm of peak torque for a 0-100 kph time of 3.6 seconds and a top-speed of 305 kph.