The upcoming James Bond film – No Time To Die – seems more like a car show as it will feature the new Land Rover Defender, Aston Martin Valhalla, Range Rover Sport SVR and many more exciting cars.
The first spy image from where we first saw how the 2020 Land Rover Defender would look like was taken on the sets of the upcoming James Bond movie – No Time To Die. Now, Land Rover has confirmed that the new Land Rover Defender will be featured in the next Bond film. The film is set to release on April 8 2020 and it will feature this reborn off-roader as part of a traditional car chase sequence.
We do not know the exact role of the Defender in the film yet but Land Rover claims the production's stunt team have driven it in "the most extreme off-road conditions, demonstrating its unstoppable nature". The firm has released a video clip which shows the defender being driven at high speeds through a rather challenging off-road terrain and has even been seen jumping high in the air. One clip even showed the car seemingly rolling onto its side.
The Defender that is being used in the film is the 110 wheelbase version. It slots in between the 90 and 130 wheelbase versions and is the mid-size Defender of the lot. It will be seen in its range topping X trim and comes fully kitted with optional equipment including darkened skid plates, 20-inch black alloy wheels and heavy-duty, off-road tyres.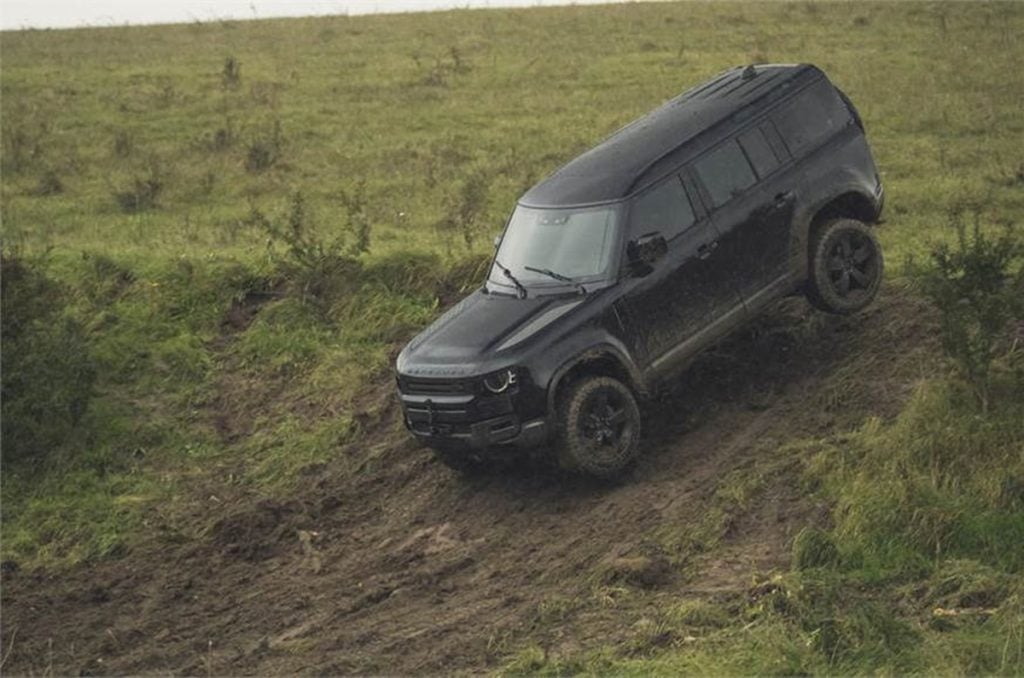 Also Read : Mercedes Will Debut the Maybach GLS SUV in China this Week!
But this being a James Bond Movie, would it really be so without an Aston Martin in it? Of course not. And the Aston being featured is no ordinary Aston Martin either, well, if there is anything called an 'ordinary Aston Martin'. It none other than the upcoming Aston Martin Valhalla hypercar. This mid-engined hybrid hypercar is the latest of Aston Martins to join the long line of Aston models to be featured in Bond films, following past appearances by the firm's DB5, DBS, Vanquish, V8 Vantage and one-off DB10.
Also Read : Ford Debuts the Mustang Mach-E All-Electric SUV!
Land Rover has also confirmed that the new film will also feature the Range Rover Sport SVR alongside a selection of historic models including the Series III and the Range Rover Classic. Well, the new James Bond films seems to be more about cars than anything else. Car enthusiasts certainly have a lot to look forward to from this film perhaps. On another note, Land Rover will also be launching the Defender in India in late 2020, with a price tag that's expected to be in the range of Rs 55-60 lakh.