What is it?
The Discovery Sport is the smallest SUV in Land Rover's current portfolio. When launched in 2015, it replaced the Freelander 2 here in India. Initially, the Discovery Sport was launched with just one Diesel engine that was, in turn, available in two states of tune. A petrol variant of the Discovery Sport was subsequently added to the lineup and that is the one we recently tested. What is the need for a petrol variant, you ask? Well, for starters, the Government and Supreme Court have not been very kind to Diesels off late. While the ban on cars with engines displacing 2000cc and more has been lifted, a new 1% green Cess has been levied on diesel vehicles, thereby making them even more expensive than their petrol counterparts. Keeping in mind the Government's penchant for taking ill-informed decisions (read Odd/Even rule, Diesel ban, et al), it is a wise move to keep models in the lineup that can continue to be sold in case a new scheme comes into effect. Also, Petrol models are usually cheaper to maintain and, as is the case with the Discovery Sport, score higher in terms of performance. So, let's get on with our Land Rover Discovery Sport test drive review.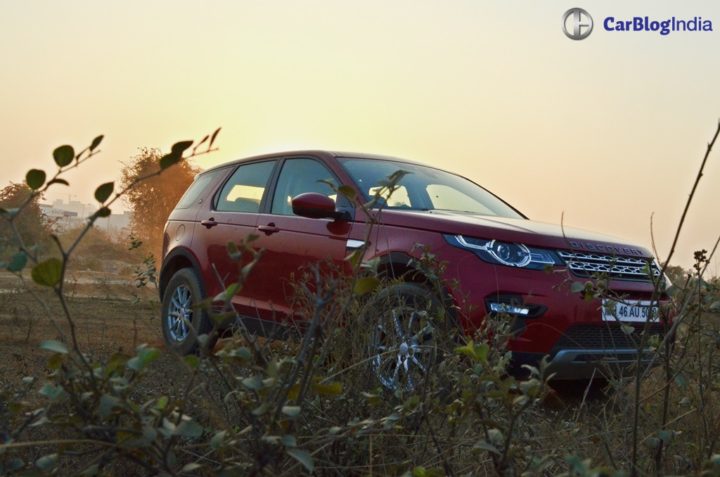 Looks Good, No?
There is nothing overtly flashy about the Discovery Sport's exterior. It looks modern while retaining the edginess associated with true blue SUVs. The wheels have been pushed to the extremes, which coupled with the high set nose and generous ground clearance, ensures it can tackle the tough stuff. And that's something the Discovery Sport excels at, but we'll talk more about it in the subsequent sections. Coming to the way the Discovery Sport looks, it's got quite a few styling elements we really like. For instance, the wraparound headlamps and tail lamps that mimic each other's LED detailing. Though the tail lights could have been a tad sleeker, but they gel rather well with the wraparound rear quarter glass and windshield ensuring the Disco looks good from all angles.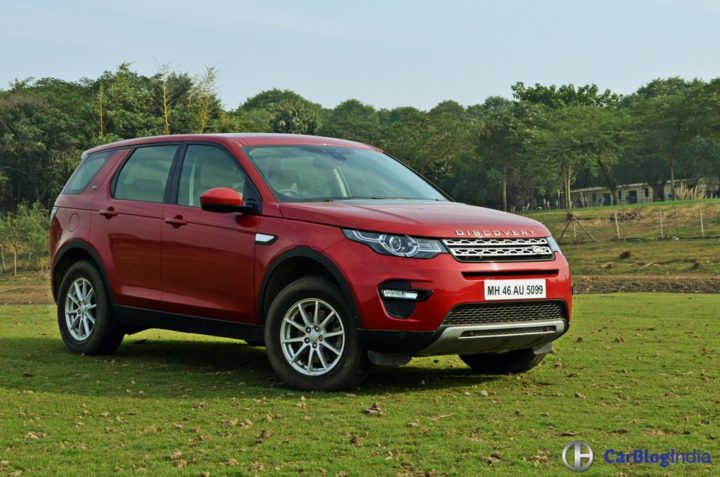 Unlike its predecessor, the Discovery Sport comes with 'Discovery' badging in big bold letters on the bonnet and the tail gate, a nod to Land Rover's intentions of creating distinct sub brands under the Land Rover umbrella. Discovery Sport's design will appeal to those looking for an SUV that infuses modern design touches with butch design elements. If a flashy, bathed in chrome exterior is what you want, then look elsewhere.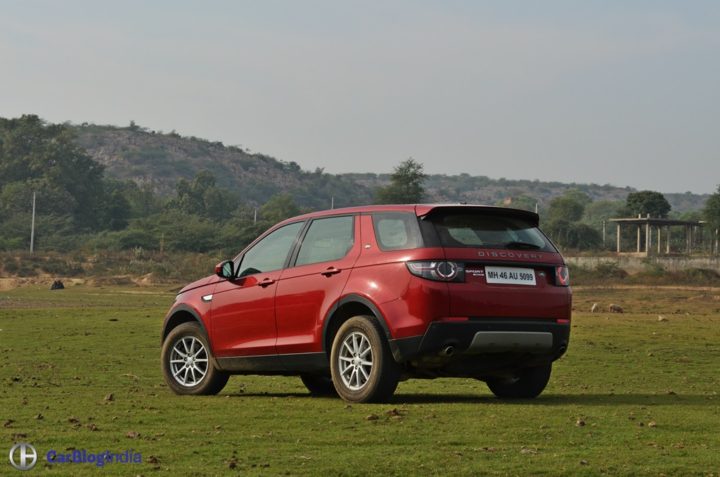 On the Inside?
Present day Jaguar and Land Rovers tend to have a rather simplistic dashboard. A fact that is highlighted by the Discovery Sport here. Angular bits and clean straight line dominate the dashboard. But that's not necessarily a bad thing. Everything is right where you want it to be. Combine that with high levels of quality and the cabin gets a thumbs up from us. There are certain bits lower down the dashboard that feel a bit cheap, though. Also, the petrol variant that we have here is only available in the HSE trim so the equipment list isn't really generous. But, honestly, there aren't many glaring omissions, except for the lack of an auto dimming IRVM. A car that costs 50 odd lakhs skimping out on something as simple as that beggars belief.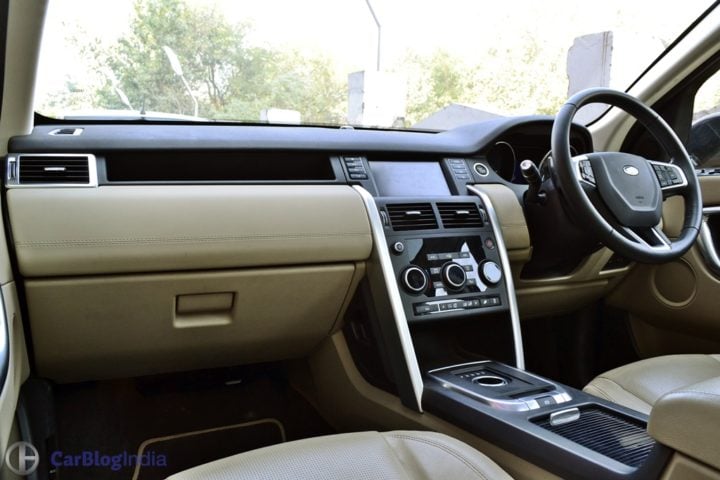 Our test car came with the optional third row, but most occupants won't be too pleased to be made to sit there. Still, LR has been thoughtful enough to provide AC vents for all three rows. The panoramic moonroof helps enhance the general airiness of the cabin, but there is no sunroof on offer here. Much of the Land Rover Discovery Sport's interiors' appeal lies in its simplicity and solid build quality.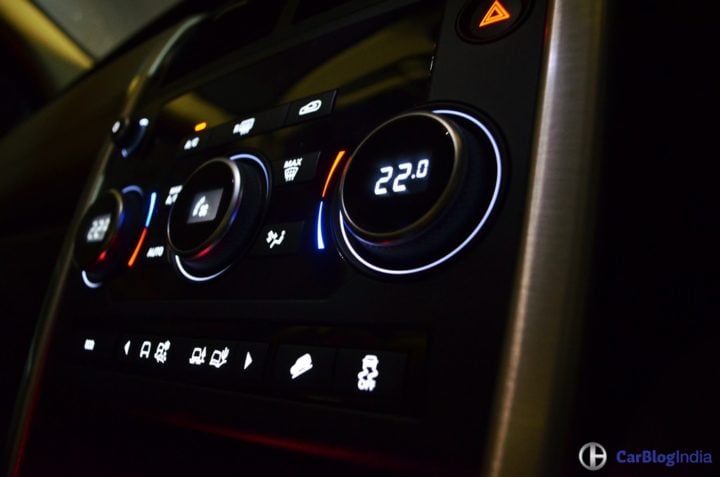 On the Road
Our test car came with a 2.0 L Petrol engine. Compared to the diesel, this one, at 236 BHP, churns out a bit more power. Torque is about 80 Nm less than the Diesel, but the good news is it comes in at just 1750 RPM, the same as its oil brining cousin. That extra power means the petrol version is almost 2 seconds faster to the 100 KMPH mark. It definitely feels fast reaching triple digit speeds in just 8.2 seconds.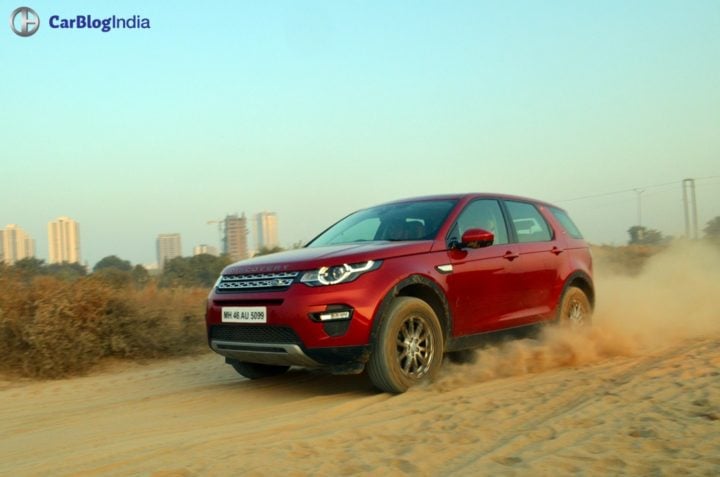 Like all current Land Rover models, this one, too comes with a ZF-sourced 9-speed transmission. For the most part, it does the job of sending power to all four wheels seamlessly. There are instances when it shines, but at the same time, there were quite a few instances when it seemed a bit lost. At times under heavy acceleration or while slowing down it takes a fraction longer in selecting the right cog. Of course, you can always switch to the paddle shifters, but a bit more precision from the gearbox wouldn't go amiss.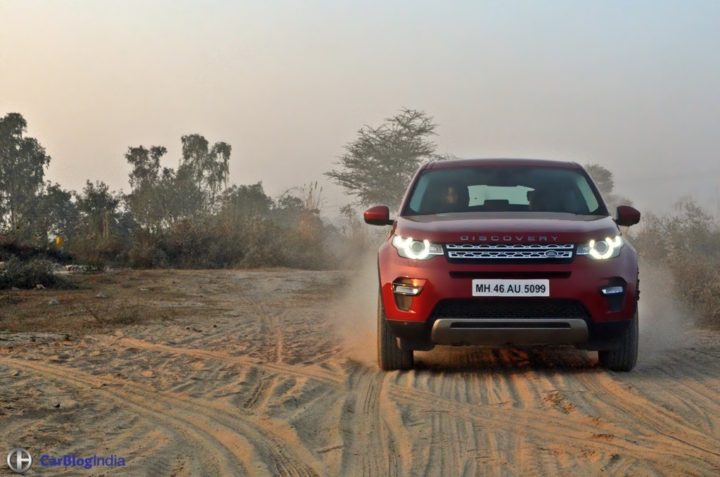 Now, SUVs aren't usually built to tackle corners. Which is why the Discovery Sport's corner carving capabilities come as a bit of a surprise. While it's no Jag XE in the handling department, the slightly firm suspension setup ensures it remains planted at high speeds and doesn't roll too much in corners. It also helps do justice to the "sport" badging on the boot lid. However, all this does come at the expense of a slightly harsh low speed ride quality. But nothing you can't live with.
Off the Road
So we've established the Discovery Sport impresses with its on-road mannerisms, but what about the rough stuff? A few months back we got the opportunity to put the Land Rover Discovery Sport's off-road cred to test. JLR has been organising something it calls 'Land Rover Experience' across multiple cities. This event serves as a gentle reminder of the off-road credentials of Land Rover products. The whole point of the Land Rover Experience is to give customers and media persons a chance to sample off road capabilities of Land Rover SUVs. It also gives a chance to learn how the plethora of electronics on board these mud pluggers ensure even the most challenging of terrains don't bog you down.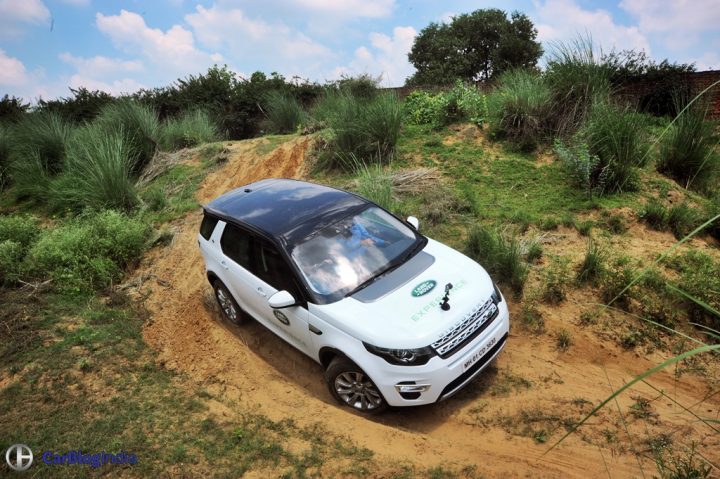 All Land Rovers, including the Discovery Sport that we drove during this event, come with something called 'Terrain Response System'. It consists of multiple modes including 'Rock Crawl', 'Grass, Gravel and Snow', 'Mud and Ruts', 'Sand' and, of course, the general driving mode. What this system does is alter steering, braking, and throttle response to suit the kind of terrain the car is on. It also fiddles with gear changes and the all wheel drive system to ensure the right amount of power is transmitted to each wheel. While negotiating sharp crests, the trick is to keep your foot on the accelerator. This helps the on board system detect exactly how much power should be sent to each wheel in order to get you through. To be quite honest, we were genuinely surprised and mighty impressed with the way these SUVs, piloted by drivers with little to no off road experience, were able to easily negotiate this off-road course.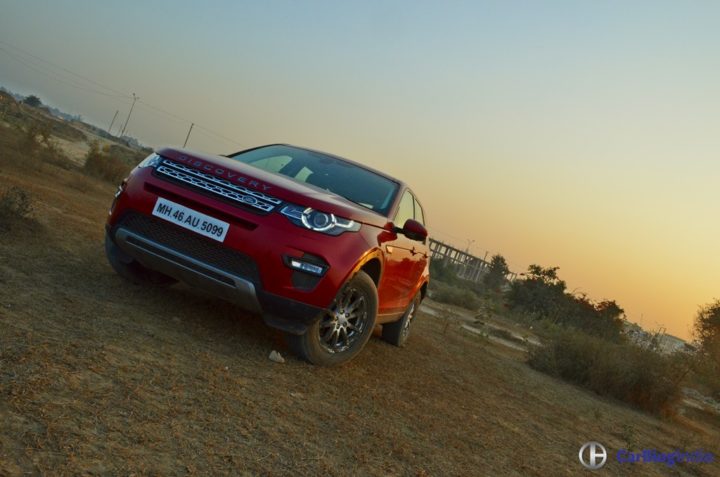 However, during our recent drive of the Disco Sport Petrol, we did manage to get stuck. In the car's defence, we misjudged how loose the soil really was. Pulling it out of the mud proved to be more difficult than we had anticipated, mainly due to the slightly inconvenient location of the front tow hook.
Should I Buy One?
So, the Land Rover Discovery Sport looks good, excels on the road and is more than capable of handling the rough stuff. There are, however, certain issues. For starters, it isn't the most well priced in the segment. In fact, the top end trims cost quite a bit more than the closest rivals, which might turn some buyers away. Low speed ride doesn't impress and while it may be the only SUV in its segment to feature a third row of seats, the last row is a bit too cramped. However, a good looking exterior, great handling and impressive performance from the 2.0 L petrol ensure the Land Rover Discovery Sport makes a very strong case for itself. One can always opt for the Diesel in case more frugality is desired. If you're looking for a solidly built, city friendly practical off roader then the Discovery Sport is just the car for you.
Land Rover Discovery Sport Test Drive Review – Specifications
| | |
| --- | --- |
| Length x Width x Height | 4600 x2173 x 1724 mm |
| Kerb Weight | -NA- |
| Wheel Type and Size | 17/18 inch alloys |
| Boot Space | -NA- |
| Engine Type/ Displacement | 2,179cc Diesel/1,999 cc Petrol |
| Power | 147 bhp or 187 bhp/236 bhp |
| Torque | 400 Nm or 420 Nm/360 Nm |
| Transmission (Gearbox) | 9-speed automatic |
| Mileage | 12.81 KMPL/10.66 KMPL |
| Air Conditioner Type | Dual Zone automatic climate control |
| Steering Audio Controls | Yes |
| Audio System | 6/10/11 Speaker Audio/17-speaker Meridian Audio System |
| Airbags | Dual Front + Side curtain |
| ABS | Yes |
Land Rover Discovery Sport Price List
| | |
| --- | --- |
| Variant | Ex-Showroom Delhi Price |
| Land Rover Discovery Sport HSE Petrol | Rs. 56.50 lakhs |
| Land Rover Discovery Sport S Diesel | Rs. 47.59 lakhs |
| Land Rover Discovery Sport SE Diesel | Rs. 52.75 lakhs |
| Land Rover Discovery Sport HSE Diesel | Rs. 55.30 lakhs |
| Land Rover Discovery Sport  HSE Luxury Diesel | Rs. 62.79 lakhs |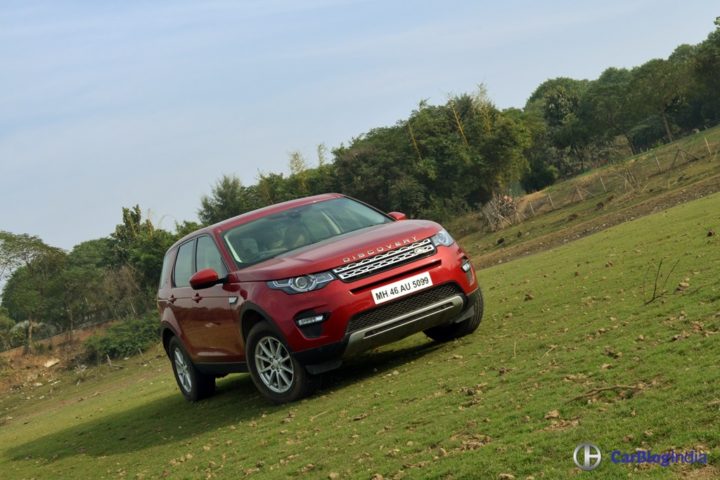 Did you like our Land Rover Discovery Sport Test Drive Review? Do let us know via the comments section below. Also, stay tuned to Car Blog India for all the latest car and bike news and reviews.
Author- Dhruv Saxena.