In October 2020, Jaguar Land Rover launched its legendary Defender in India. Now, the Defender doesn't need any introduction. Any off-roading enthusiast will know the mighty capabilities that the Defender offers. It is one of the most capable off-roaders in the world. Now, Land Rover has announced its first plug-in hybrid variant for India – the Defender P400E. You can find all the details about the prices, variants and features of the original Defender here!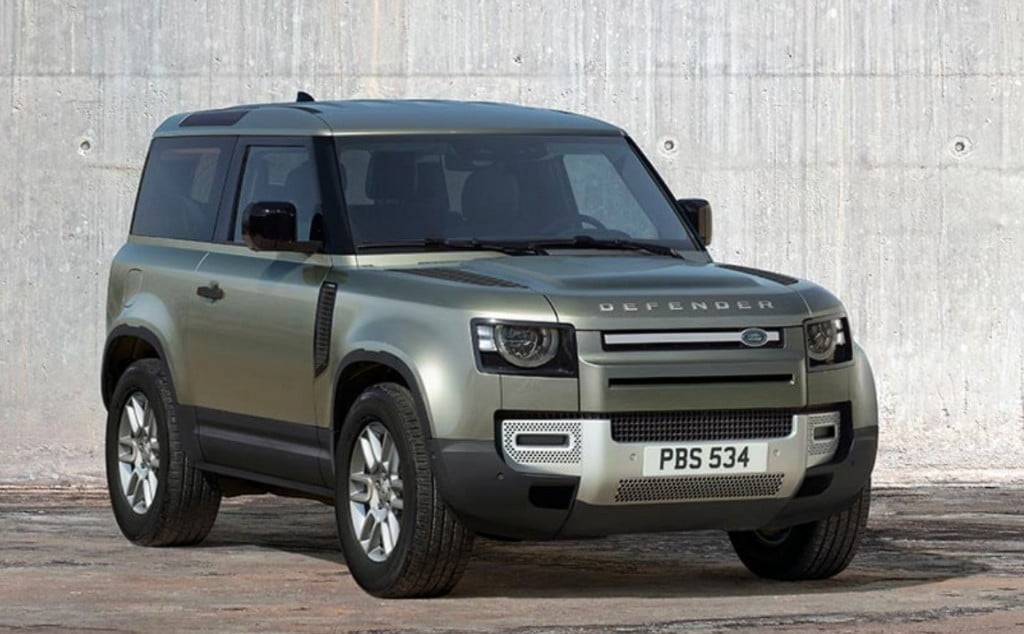 The plug-in hybrids offer a variety of new features to any car. It is becoming increasingly popular these days because so many car makers are opting to phase out the diesel engines from their lineups entirely. This has become the norm because of stricter emission regulations globally. In India, after the adoption of BS6 norms, so many car brands have become petrol only. Now while a petrol engine may well be sufficient for a car or even sedan, typically an SUV requires a diesel engine.
In absence of diesel engines now, even the big SUVs are coming with turbocharged petrol engines and plug-in hybrid technologies. The electric motors make up for the lack of torque inherently attached to a petrol engine. The addition of an electric motor ensures immediate response of torque on tap of the accelerator pedal. Therefore, that surge of torque, which is typical of a diesel engine, is not missed at all. That is why all the car manufacturers are fitting their SUVs with a turbo petrol engine and sometimes with plug-in hybrid technologies. That is how the industry is going forward.
Also read: 9 new car launches in 2021 – Mhindra XUV500, Skoda Rapis, Maruti Suzuki Celerio and more!
The Defender P400E
The Defender P400E, in particular, comes with a 2.0-litre 4-cylinder petrol engine and an electric motor, which give a combined power output of 404hp and 640Nm of torque. This is enough torque even for a massive SUV like the Defender. Also worth mentioning here, with a turbocharger, it still takes a bit of time to overcome the turbo lag. Then a surge of torque kicks in which is absolutely essential to a diesel engine. But what happens with an electric motor is that it does not require any time because there is no turbocharger which would require time to spool up. Hence, the torque delivery is instant.
As with any off-roader SUV, the instant torque output is of utmost importance. Instant torque delivery enhances the off-road capabilities of the Defender greatly. The Defender is also capable of 43km of electric-only range, which is only a good thing for the environment. When such a legendary vehicle starts coming with a turbo petrol plug-in hybrid option and still remain capable of off-roading, it means that plug-in hybrids are the way forward, at least till the time fully-electric options are not viable.
Also read: Hyundai Creta-based 7-seater SUV spied testing – Expected launch in 2021!
Jaguar Land Rover has opened booking for the Defender P400E. The prices will be announced somewhere around mid-2021. The deliveries will also commence shortly thereafter.
Join us for FREE NEWS Updates on our Whatsapp Community or our official telegram channel.