The last car from Ford has been produced in India. The images show the Figo rolling of the production line for one last time. The American carmaker had announced that it will stop its manufacturing operations in India earlier. The almost 25 year-long journey has finally come to a disappointing end. The sales of the Ford cars will continue until the dealerships have the stock. Ford will still be active as a niche player in the Indian automobile market with imported products like Mustang, Mach-E and Ranger Pick Up Truck. Ford has also promised to offer continued services for the foreseeable future. Let us take a look at the images which reflect the emotions of the workers witnessing the last Ford car sold in India.
Also read: First-Ever Ford Endeavour With GIGANTIC 26-inch Rims – This is IT!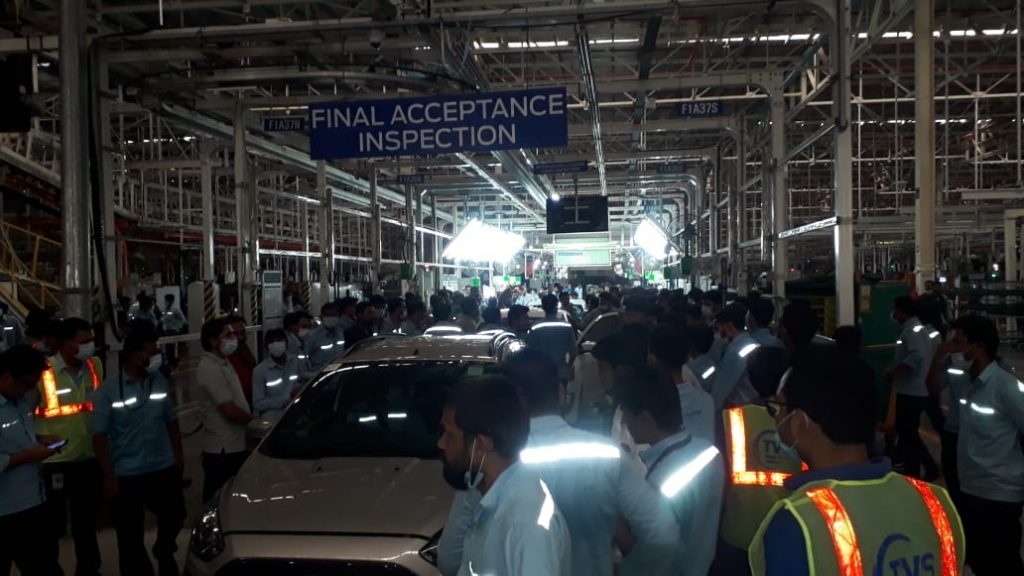 Last Ford Car in India
Ford rolled out the very last car from the Sunand manufacturing plant in Gujarat. Ford tried to sell one of its two manufacturing plants to other carmakers but the deal didn't go through. However, now there are reports of Tata Motors buying out this manufacturing facility. Tata has launched the Punch and could use another plant to boost its production capacity further. This will ensure that the demand doesn't remain unfulfilled. We have seen this with Mahindra who is struggling to cope up with the demand of Thar and now the XUV700 might also suffer the same fate with over 50,000 bookings in the first two days of opening the bookings.
Also read: Ford Endeavour Window-Deep in Water Shows Why Off-Roading is Not For Faint-Hearted!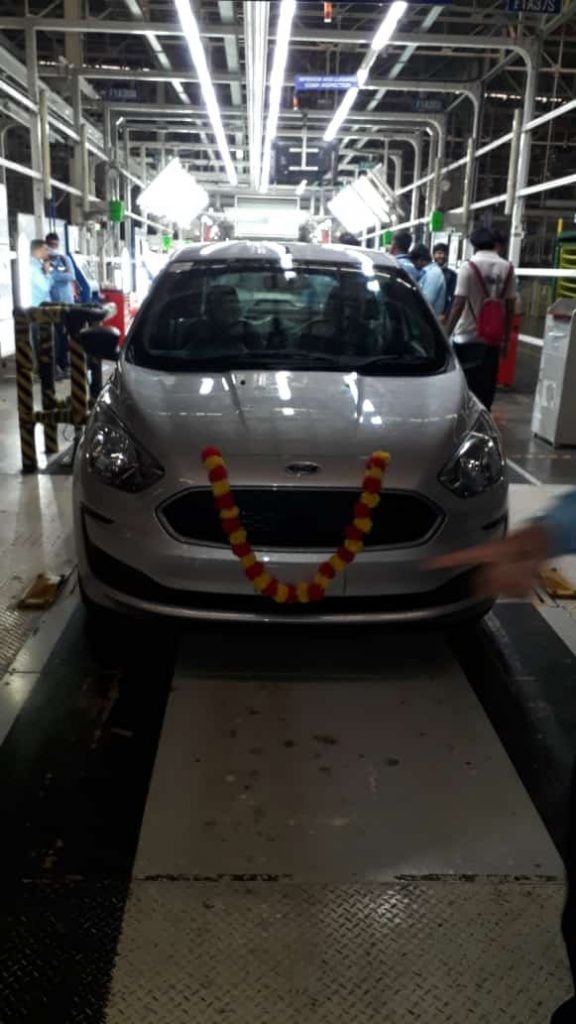 Ford, now, joins the list of other carmakers who had to exit India after suffering huge losses. This includes the likes of Fiat, General Motors, (Chevrolet), Man Trucks, etc. The next big carmaker that might have to follow the same path could be Mitsubishi. It has always had few products and weak sales in India. With the advent of BS6 in India, Mitsubishi might also have to exit India if no partnership comes to pass. But we will have to wait and watch the happenings in our market. On the contrary, we have also seen Kia, which has shown the world that it is possible to be successful in India with the very first offering too. It is the fastest carmaker to reach the 3 lakh units sold milestone.
Also read: Ford Outlet Selling Maruti Baleno Shows What Lies Ahead For Stakeholders