Updates on 8th September 2012:
Maruti Suzuki India is ramping up production at the Manesar plant at quick pace and it has reached 600+ cars per day level in early September at Manesar plant. As per Maruti Suzuki officials, Maruti Suzuki Manesar Plant will reach 850+ cars per day production by mid of September. This is about 50% of the full capacity which was reached prior to the Manesar Violence incident which resulted in lock-out.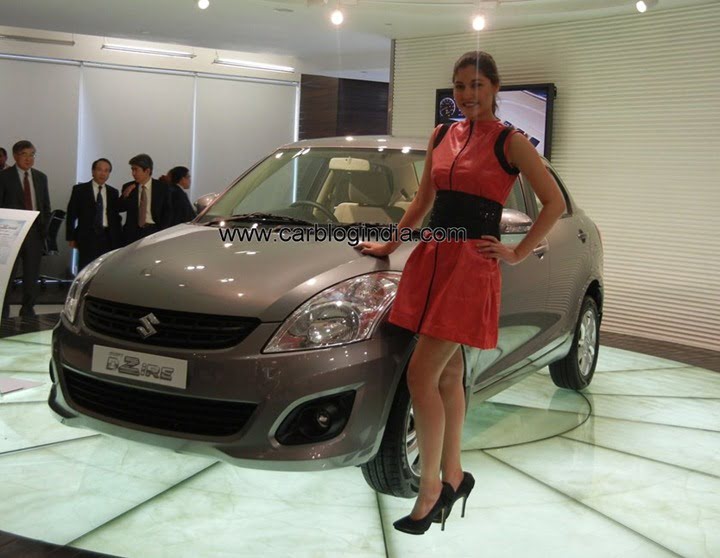 Also Maruti Suzuki has also started production of Maruti Swift Dzire at Gurgaon after the backlog of the Dzire bookings have reached ahead of 65,000 vehicles. There is a waiting of around 5 months on the Swift Dzire, but with the production of Dzire at Manesar as well as Gurgaon plant will mean more production, approx. 500+ Dzires a day will mean faster clearing of backlog. Maruti officials hope that with increased production, they will be able to deliver more cars per month in coming weeks and will be able to bring down the waiting period from 5 months to 2 months level.
Updated on 3rd September 2012:
Maruti Suzuki India has started to ramp up the production process at the Manesar plant as per a fresh media report. When Maruti Suzuki re-started the plant on 21st August it produced very few cars on daily basis for first few days with limited workforce. As per the fresh reports received today, the production has been ramped up to 400+ cars per day by gradually increasing the work force at the Manesar plant. Maruti Suzuki has started hiring the previously laid-off contract employees as permanent workers to increase its work force.
Also in a separate media report, Maruti Suzuki COO MM Singh has revealed to media that Maruti Suzuki will further increase the automation at the Manesar plant which is presently close to 90% automated. New robots will be added to the plant and processes like press shop operations will be almost fully automated in future. There is no timeline revealed on when these new robots will be added, but there will be up to 100 new robots added to the facility. Increase in automation will not only improve the quality consistency of the end products, but also it will reduce some dependence on the manual work-force.
Updated on 21st August 2012:
Maruti Suzuki India finally started partial operations at Manesar plant under tight security arrangements. Over 500 Police-men and security personnel are deployed in and around the plant to ensure the security and peaceful start of operations. To start with, only 300 workers will join for a single shift starting today which will roll out 150 cars per day which is about one-tenth of the total capacity of the plant which is capable of producing 1500+ cars when running at full capacity.
Maruti is not showing any haste and is taking steps forward in a very safe manner which is a wise decision after the violent incidents of July 18th. Gradually the operations of the plant will be ramped up. Maruti has fired 500 permanent workers and will start fresh hiring of full time workers starting from first week of September. It will reduce the number of contract workers and will also hire some of the contract workers through its recruitment drive as full time workers. Maruti Suzuki believed that having less number of contract workers will improve the overall harmony and work environment at Maruti Suzuki Manesar plant. We hope that all goes well and in peaceful manner. We will keep you posted on more updates from time to time.
Updated on 16th August 2012:
As per a fresh media report by IBN, Maruti Suzuki may partially resume production at the Manesar plant in the  week starting 20th August 2012. The information has been revealed by some unidentified Maruti Official. Maruti Suzuki is making efforts to start production gradually in phases and slowly ramp up the production to its full capacity in coming  one to two months time.
Updated on 7th August 2012:
As per some new updates and media reports in last one week (from 1 August to 6th August 2012), Maruti Suzuki plant remains locked out. Maruti Suzuki is facing losses of the tune of Rs. 70 crore per day because of the same. The production output of cars is impacted. Maruti Suzuki is working to increase the production of popular cars like Swift and Dzire form the Gurgaon plant, but the waiting periods for these cars is increasing because of lower supply. Ancillaries which supply component to Maruti Suzuki are also facing the heat of the situation and are facing losses due to stoppage of production at Maruti Suzuki which is causing making many contract workers there loose their job or employment.
Chief Minister of Haryana State Bhupinder Singh Hooda has told media on 5th August 2012 that Maruti Suzuki will soon start production at Manesar, but he did not mention any timeline or date. This statement is an indication that the production maybe starting in coming week or fortnight but there is no official date announced.
Maruti Manesar plant workers and employees salaries for July have also been held back as there was damage to the IT equipment used to maintain the records and payrolls of the employees. Until the lockout is removed and the data is retrieved, salaries of Manesar plant employees will not be disbursed.
Haryana Police has also offered to provide special security to the employees of Maruti Suzuki who maybe prime witness in the riots and maybe facing any sort of danger or threat related to the case.
Also as per a media report by Economic Times, Maruti Suzuki is using services of astrologer Deivajna K N Somayaji to look into any Vastu related problems associated with the Manesar plant to keep the negative energies out of the workplace. Maruti Suzuki did not respond on this matter, but the astrologer has confirmed that he is working on this assignment.
Updated on 31st July 2012:
As per the updates in past 5 days (27th July to 31st July 2012) the new developments at the Manesar plant are as mentioned below.
Maruti Suzuki Manesar plant remains locked-out and there is no resumption as on 31st July 2012. The main culprits behind the violent incident which took place on 19th July are yet not arrested and Maruti Suzuki plans to keep the operations suspended until the safety of thee employees is ensured.
Maruti Suzuki India has created a team of 25 members from different departments to take care of those who have been injured in the incident.
Haryana Govt. has constituted a special investigation team (SIT) to probe the case. This SIT is headed by Assistant Commissioner of Police Ravinder Tomar. Police has arrested about 100 workers in connection with this incident.
As per fresh media reports, the backlog of Maruti Swift and Dzire has crossed 1.2 Lakhs (collective) mark and the waiting periods for these cars are gradually increasing with more demand than the supply for these cars.
The production cut in Maruti Suzuki has also started to impact the ancillaries which supply components to Maruti Suzuki and such ancillaries are also facing tough times and laying off some of their contract workers.
Adding to the negative sentiment, Maruti Suzuki's Financial results for Q1 of FY2012-13. For the quarter ending June 2012, Maruti Suzuki has reported a 23 percent fall in their quarterly profits to Rs. 4.24 billion down from the previous Rs. 5.49 billion in the same period in year 2011. Maruti Suzuki's sales and total income in this quarter however increased by 27.53% and 26.07% respectively, but despite these numbers, they faced a fall in profits owing to increased input costs and import costs due to weakening Indian Rupee.
Maruti Suzuki is planning to increase the diesel car production at the Gurgaon plant for the cars which are having higher backlog. This will help Maruti Suzuki to address the piling up demand which ultimately is not good for Maruti as well as customers.
Also there are two new launched planned for next 3 months which include new facelifted Maruti Ritz 2012 which has been launched in Europe and Japan. Another major launch which is awaited is Maruti Alto 800 which may also get delayed if things don't get better soon,
Updated on 26th July 2012:
Maruti Suzuki India has run out of stock of Maruti Swift hatchback and Maruti Swift Dzire compact sedan after the lockout. As per the official statement given by Maruti Suzuki India COO Mr. Mayank Pareek:
"We do not have any stock of Swift and DZire at our factory. About 10,000 cars of both the models are on transit and that is the inventory at present"
He also told media that Maruti Suzuki India will not stop the booking of these models, they will inform their customers of the current situation of production halt at Manesar and the customers who are ok with it can go ahead and make the bookings. During the 2011 strikes at Maruti Plant, Maruti did not stop the bookings of the cars. This shows Maruti's confidence in its products and also the customer's loyalty as they are willing to wait longer periods than to opt for competing cars by other brands. However this situation will take away some customers to competing brands who are not willing to wait long time to get their cars.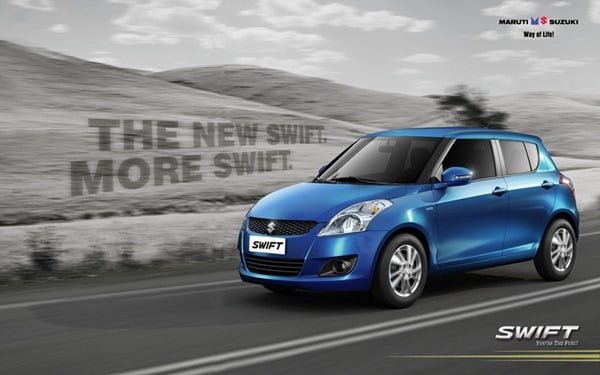 At present(as on July 26th), Maruti Suzuki has about 55,000 bookings for Swift and 65,000 for Swift Dzire. After the production starts at the Manesar plant (date not decides as on date), it will take about 4 to 5 months form that time to clear the backlog of the bookings. Interestingly, about 80% of these bookings are for diesel cars.
Updated on 25th July 2012:
There are fresh media reports and updates received on the Maruti Suzuki Plant in past two days so we enter more details here for our readers on the new developments on the Maruti Suzuki Manesar plant situation.
First and most important update is that Maruti Suzuki India is considering to follow a zero-tolerance policy with the workers who were involved in violence and MSIL HR Chief has told media that it is necessary to take a strict action against them. Maruti Suzuki may lay-off as many as 600 workers from the Manesar plant which is a big move. It is to be seen if Maruti will be able to implement such a huge step as this will create a lot of political resistance as well.
Maruti Suzuki is considering options to strengthen its security system by deploying CISF or Central Industrial Security Force at its plants Manesar. For this, they will need an approval from Ministry of Home Affairs. Until the plans for CISF is approved, Haryana Police will guard the plants.
Halt of production because of lockout at the plant is causing further shortages in the supply of popular cars Maruti Swift and Maruti Swift Dzire which is causing further increase in the waiting period of these cars. Maruti may gradually shift the production of these two cars to Gurgaon plant from Manesar to tackle this shortage in supply.
Also the launch of new 2012 Maruti Ritz facelift model is expected to be delayed which was earlier expected to launch before November 2012. This car is already launched in Japan and Europe and was expected to launch in India in second half of 2012.
As per our sources, the operations at the Gurgaon plant are normal and there is extra deployment of state police at the Gurgaon plants as well after the Manesar incident.
Updated on 23 July 2012:
Maruti Suzuki India is facing a tough time when it comes to running its Indian operations because of the recent violent incident which took place at it Manesar plant on 18th July 2012 in Haryana which claimed the life of one of the employees. There have been many new statements from Maruti top officials after this incident and many new developments on this case. In this article we update with some of the important information revealed by Maruti officials and media reports since the incident.
One of the important statement given by Chairman R C Bhargava is that Maruti is not looking at Gujarat as an alternative to its Haryana plants, rather Gujarat plants will serve as expansion of its operations in India. Maruti Suzuki does not plan to exit Haryana or Manesar because of the incident which took place. Maruti Suzuki is deeply shocked by this incident and for them the safety of their employees is paramount. They will cooperate the police and authorities in their investigation of the indecent and the Manesar plant will not be opened until the investigation are over. This results in an indefinite lockout at the Manesar facility of Maruti Suzuki India.

This lock-out will suspend any operations to be conducted at the plant. Another important statement given by Maruti Suzuki India is that it will reduce the number of contract workers at its plants and will start hiring them directly through its own HR department for better workforce and smooth operations in its core manufacturing operations. This will help create a better environment of the workforce and will also ensure more accountability.
2012 Maruti Alto 800 replacement car which was earlier scheduled for launch by Diwali (November 2012) in India may also get delayed if the operations at Manesar plant are on hold for long time. This lock-out is causing losses of close to Rs. 70 crore per day to Maruti Suzuki India, but for safety of the employees and workers, Maruti Suzuki has decided to bear these losses until the investigations are over by the authorities and plant can be re-opened safely.
This incident is a major shock for Maruti Suzuki, the family of the employee who was killed in the incident and to the Industry as a whole. We hope the matter is resolved soon with the legal procedures involved and also hope that such unfortunate events don't happen again in any industry. We will keep you posted on new developments, stay tuned to Car Blog India.
Check out the initial reports of the Maruti Manesar Plant incident here – Maruti Suzuki GM (HR) Killed, 100 Injured In Violent Clashes.
Join us for FREE NEWS Updates on our Whatsapp Community or our official telegram channel.