After long running disturbances between the management of Maruti Suzuki and it's worker's union, the brand has a reason to smile as it has launched the 2012 Maruti Swift Dzire. But the launch of the new car is expected to make the waiting period problem even worse. The company has already been dealing with lower production efficiency which has led to 2 months and approximately 6 months waiting period for 2011 Maruti Swift petrol and diesel respectively.
We are sure the new car will be a hit in the market as the prices have been cut down and alongside the expected good sales, the car will also bring longer waiting periods. The company manufactures  all of its models in the northern region and transports them to other states. To reduce this transit time and increase delivery of vehicles in the important regions of the nation the company is going to set up stockyard facility in Nagpur.
Maruti Suzuki India Managing Executive Officer (Marketing and Sales) Mayank Pareek said, "We will be setting up one in Nagpur soon."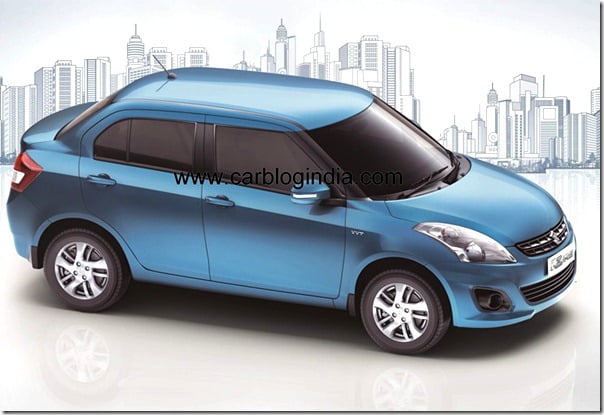 image – 2012 Maruti Swift Dzire
When asked about the delivery and waiting period of the new Dzire and how the company is going to deal with it, he said, "We are only producing 8,000 units in our plant. We should be increasing the production. This stockyard would help to reduce the transit time of other products."
In fact the company has already established a stockyard facility in Bangalore and is also planning to open a diesel engine plant in Gurgaon. I hope all these gradually help the company in reducing the undesired waiting periods.
Source Credit – ET
check out more-