Volkswagen is one of the most successful car makers around the world currently and part of the reason for this success is the lower costs they have achieved through the standardization of the platforms utilized by the company for their vehicles. The auto giant's modular transverse engine platform called the MQB, the current favourite, has spawned successful models like the new Audi A3, Skoda Octavia, Volkswagen Golf, Passat and others. However, the MQB platform has been as successful in emerging markets like India as costs haven't been lowered enough for these price sensitive markets. Volkswagen has decided to address this issue by developing a lower cost version of the MQB platform specifically for markets such as ours in a bid to reduce costs further and increase market share.
How Does the MQB Platform Work?
MQB uses seven different standard modules spread over the car's structure. The positioning of the engine, front axle and pedal box are the same in all MQB cars, and other standardised bits include similar suspension and engine mounting points. Also, this platform is highly flexible. Length, width, height, wheelbase, wheel size and seating position can be changed depending on the vehicle in question. So it can be used to make vehicles in different classes. So standardisation plus high flexibility equals massive cost savings.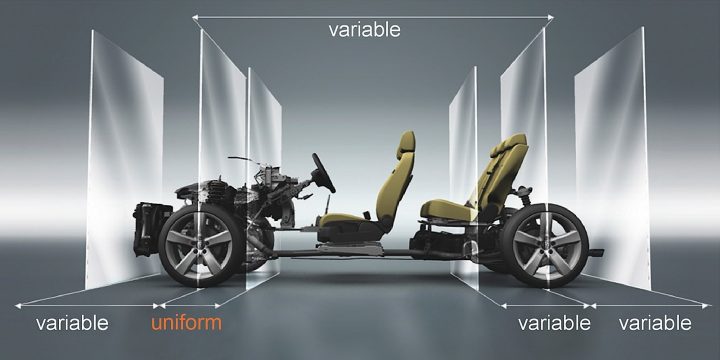 The Problem
While standardisation and high flexibility help in lowering costs use of expensive materials such as high-strength steel does the exact opposite. The floor construction of all current cars based on the MQB platform utilises 85% high-strength steel. This makes the structure, on an average, 18kg lighter compared to conventional materials but also much more expensive. In some cases aluminium is also used which is another comparatively expensive material. The idea behind this approach is to reduce weight and in turn reduce emissions to comply with the strict emissions norms in European countries.
Also, Volkswagen being very quality conscious faces trouble with localisation as they are not satisfied with the quality levels of the suppliers in a lot of cases which makes selecting the right supplier with the right quality level a headache. "We had some components where we were impressed with the quality of the suppliers, and we also have some components where quality was a long way off," VW's head of development Heinz-JakobNeusser said. "We had the same situation in China; there are some startup companies who surprise you with high-quality parts, and others where the locally based European companies don't match expectations. So this takes a little bit of time."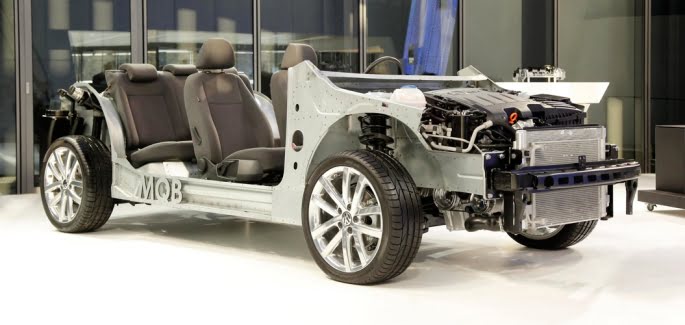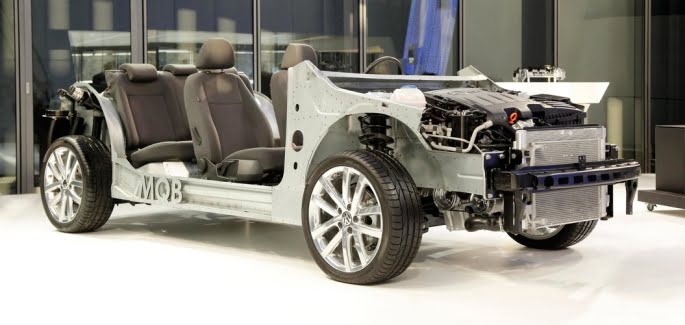 The Solution
There were supposed to be three distinct modular platforms according to Volkswagen at the time of announcement if its new strategy. MQB for regular transverse engine cars, MLB for larger longitudinal-engined cars and rear-engine MHB for compact city cars which was subsequently scrapped. So now the auto giant is looking at reducing costs by developing a lower cost MQB platform. Expensive materials like high strength steel and aluminium will be replaced by conventional materials which, though  heavier, are much cheaper.
In addition, VW is likely to rationalise the suspension system and also lower costs for the interiors by using locally sourced components such as locally made seats, locally sourced door pads, and other plastic bits as well. Local suppliers could be used to source VW's new-age infotainment systems seen on the VW Passat, and the company also plans to increase localisation of engines such as the new 1.5-litre TDI made for India. Exporting both components and full cars in the future is also on Volkswagen's agenda.
As of now it is unclear exactly which products will be based on this lower-cost MQB platform we do expect some very exciting vehicles based on it in the future first of which could be a compact SUV based on the Taigun concept.