Amid Rising Petrol Prices, a Maharashtra Man has purchased a horse for commuting to work. The four-year-old Jigar is catching eyeballs on the road.
Fuel prices are at an all-time high around the world. While there hasn't been a huge demand for electric vehicles yet, a lot of customers are moving towards CNG cars and electric scooters. However, a Maharashtra Man has completed gone old school and purchased a horse as an alternative to petrol-driven vehicles. He even claims that riding horses kept one healthy. While the practicality of driving a horse to work is up for debate, it is a shape statement on the rising fuel prices. Let's take a closer look!
You May Also Like: Is CNG The Only Solution To Tackle High Fuel Prices In India?
You May Also Like: First Car Prices Increase, Then Fuel Prices Increase, Now Loan Interest Rate Also Increases
Shaikh Yusuf is a lab assistant at a pharmacy college in Aurangabad. During the Covid-19 lockdown, he was left with no public transport for the 15 km commute to his workplace. Additionally, he could not use his old bike due to rising petrol prices and maintenance costs. As a result, Shaikh Yusuf decided to purchase a black Kathiawari horse for Rs 40,000. The four-year-old horse is named Jigar. So far, it has been a great ride for him. He even offers rides to children.
However, netizens were not impressed with Shaikh Yusuf's move. People refuse to believe that Jigar was a cheaper option. The argument is that caring for a horse is costlier than buying petrol. "You need minimum 10000-15000 per month horse food & all, petrol is always cheaper as a comparison to that," a user commented. Some users even called it a publicity stunt and unnecessary drama. "Very few people know horses can survive by just inhaling air. No food, fodder required," another user remarked on Twitter.
You May Also Like: 4 Ways to Lower Fuel Expense as Petrol/Diesel Prices Touch New Heights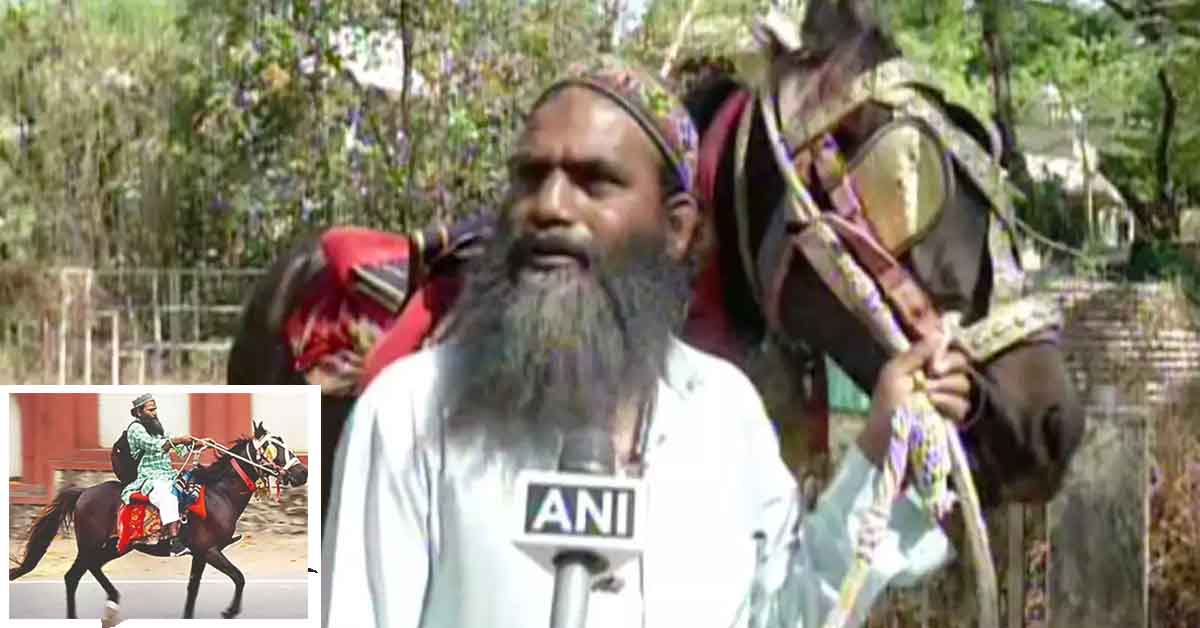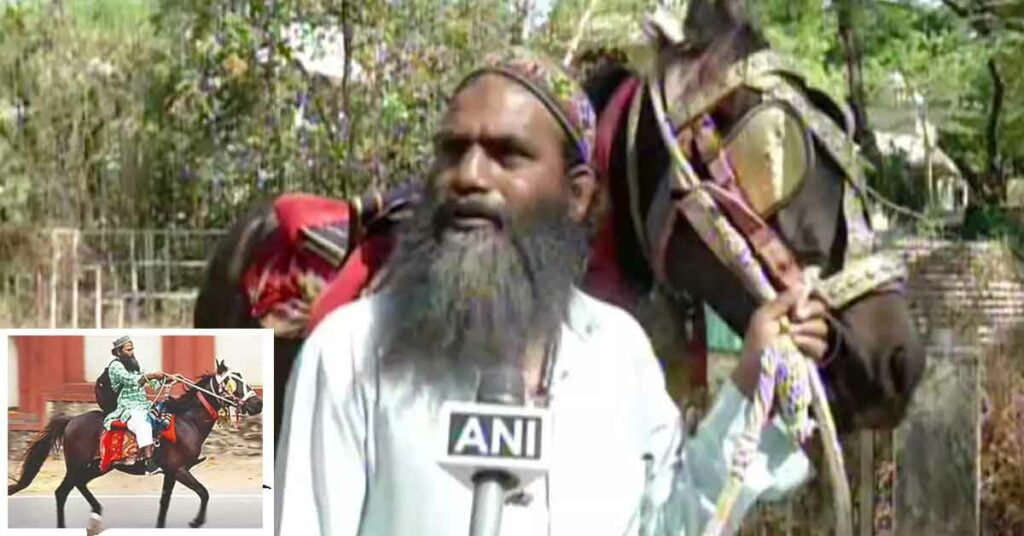 You May Also Like: Foreigners Build a Tasty Custom RE Interceptor 650
It is to be noted that there are rules and regulations to be followed using any animal for commercial or commute purposes. A few years later, a person had died in Civil Lines after being hit by two racing mares while he was crossing the road. Recently, the South Delhi Municipal Corporation (SDMC) announced that third-party insurance is mandatory for owners/ caretakers of horses, mares, or horse-drawn buggies for ceremonial purposes. This rule ensures compensation in cases of any untoward incident involving your animals.
Join us for FREE NEWS Updates on our Whatsapp Community or our official telegram channel.