It is fascinating to find out what people are doing on Indian roads as informed by this video of a loaded tractor performing a wheelie.
In this latest video clip, a Mahindra Arjun Ultra tractor is seen performing a wheelie in the middle of a busy road. Mahindra is a prominent player in the commercial and agricultural vehicles space in our market. Its Arjun Ultra is a successful tractor that has found a lot of buyers. Hence, to see one on the road is a rather common affair. However, what is not common is witnessing a tractor do a wheelie on the road. Here are the details of this insane stunt.
You may also like: WATCH YouTuber Install Tyres of Mahindra Camper on a Tractor
Mahindra Arjun Ultra Wheelie
The video has been uploaded by Ajay Prajapati on Facebook. It captures a busy highway where a tractor is seen loaded with what looks like sugarcane. In the visuals, someone has stopped on the side of the road to capture the movement of the loaded tractor from a long distance. The other vehicles on the road are being driven carefully as they make way for this huge setup to pass. Looking closely, you would realise that the front two tyres of the tractor are suspended in the air.
You may also like: Tata Tiago Hits Tractor, Breaks it into Two – VIDEO
From afar, it looks like there has been a mishap. But it is only after some time that one realises that the driver is still somehow sitting in his seat and steering the tractor on the road. It is incredible to see how he is managing to keep his eyes on the roads with so many vehicles around. But he is managing somehow. That could also be the reason why drivers are giving way to this massive arrangement and people are seen making videos of this unique feat.
You may also like: Royal Enfield Bullet Tractor is Perfect for Small Farmers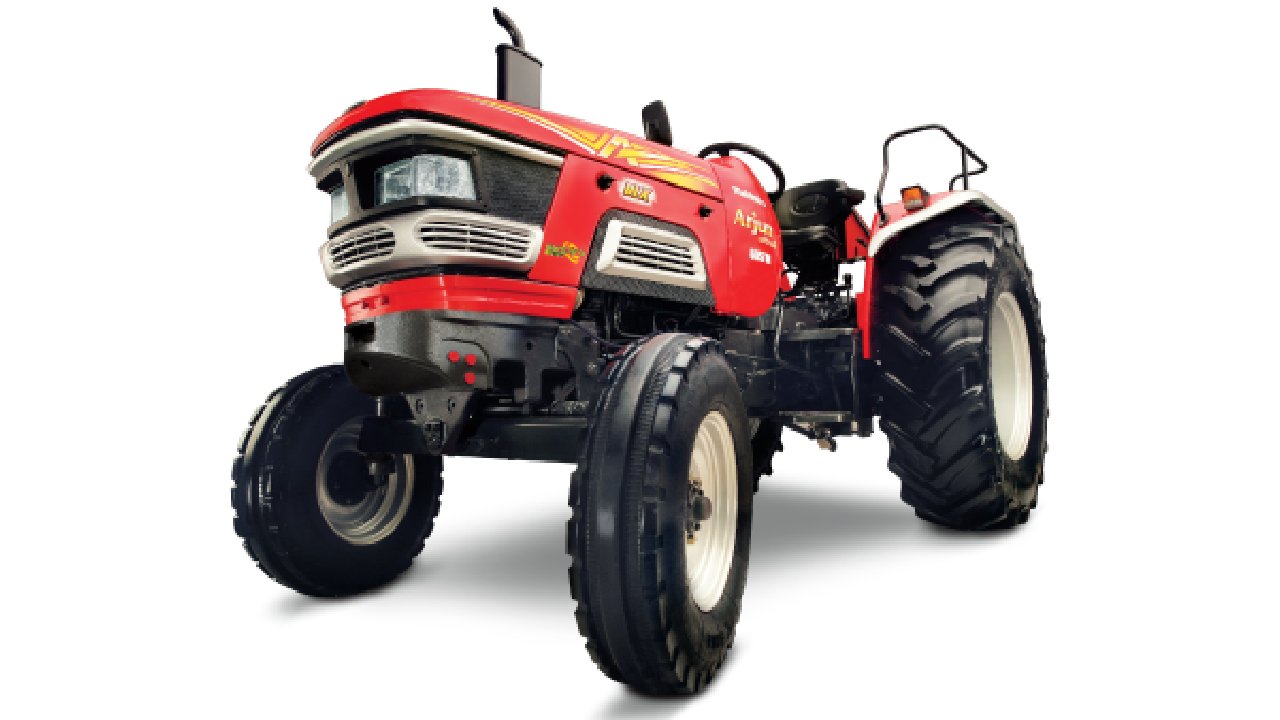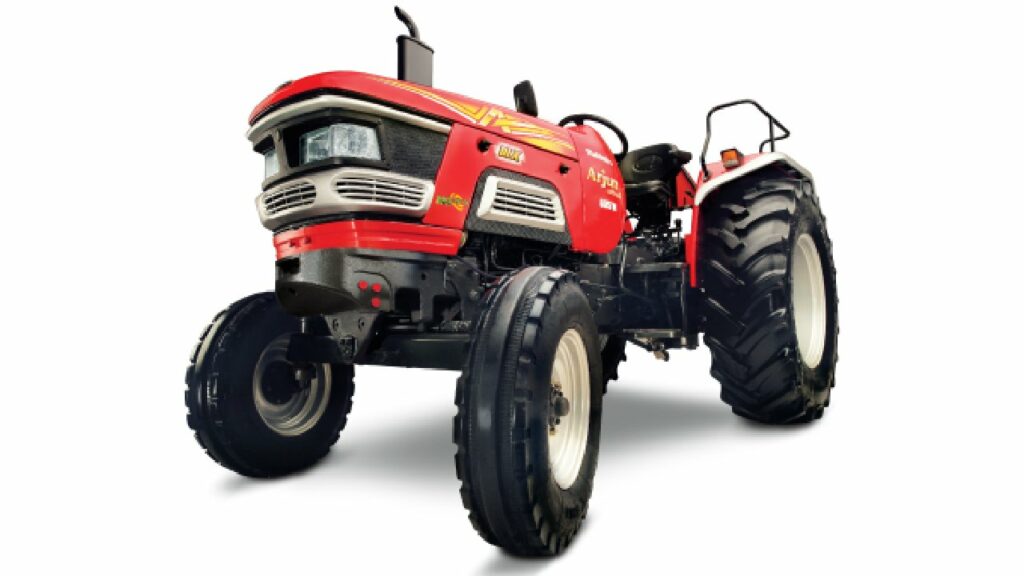 You may also like: WATCH Suzuki Jimny Lite vs 1965 Tractor in Tug of War Match
Mahindra Arjun Ultra
Mahindra Arjun Ultra is a successful and popular tractor that comes powered by a 1605 DI engine. The peak power output stands at a healthy 42.5 kW (57 hp) which makes it incredibly capable of pulling heavy loads. In fact, it can carry 1,850 kg of load. Apart from that, there are modern features on this tractor including center shifting gearbox (8F + 2R), dual-acting blades power steering, high-precision advanced hydraulics, large tires (28-inch rear and 16-inch front), etc. to make the entire operation easy and smooth.
Join us for FREE NEWS Updates on our Whatsapp Community or our official telegram channel.