Mahindra is receiving huge praise from customers and experts in the Australian and South African markets for its compelling products.
This video depicts the reasons why the Australians and South Africans are applauding Mahindra products. A few prominent media publications mention Mahindra as one of the fastest-growing carmakers and the monthly sales figures corroborate that completely. A recent sales data released by NAAMSA (National Association of Automobile Manufacturers of South Africa) indicates that Mahindra sold the third-highest number of pickup trucks in South Africa in January 2022 behind Toyota Hilux and Isuzu D-Max. This reflects the fact that Mahindra is competing with the big players and already beating the likes of the American Ford and Chinese GWM in South Africa.
You may also like: 2022 Mahindra Scorpio Seen With Thar Near Atal Tunnel
You may also like: Toyota Innova Crysta vs Mahindra Scorpio – Tug of War
Why Australians & South Africans Love Mahindra
The video captures some really interesting aspects of why Mahindra is gaining such popularity in these markets. There are a ton of lifestyle pickup trucks available in these markets but Mahindra has established itself as a force to reckon with. Mahindra had entered the South African market back in 2006 with its pickup truck and the Australian market in 2009. It took time for the locals there to test the brand and get accustomed to its characters, features and capabilities. Having been in these markets for over 16 years, Mahindra now sells a lot of its SUVs which are also sold in our market.
You may also like: All-Black Mahindra Scorpio Looks Bolder Than Tata Nexon Dark Edition?
Mahindra has implemented the strategy of offering reliable and rugged products at extremely affordable prices compared to the segment. For reference, the second from top variant of the lifestyle pickup truck in South Africa costs around Rs 18 lakh (when converted to INR) compared to a whopping Rs 38 lakh for the similar variant of the Toyota Hilux. In addition to that, international car buyers are looking at Mahindra's performance on its home turf. In India, it has been doing exceedingly well even with the modern expanding portfolio. The impressive diesel engines continue to reel in a ton of new buyers which is a strength of Mahindra from developing diesel engines for over a decade now.
You may also like: 2022 Mahindra Scorpio Dashboard Centre Console Visible in Latest Pic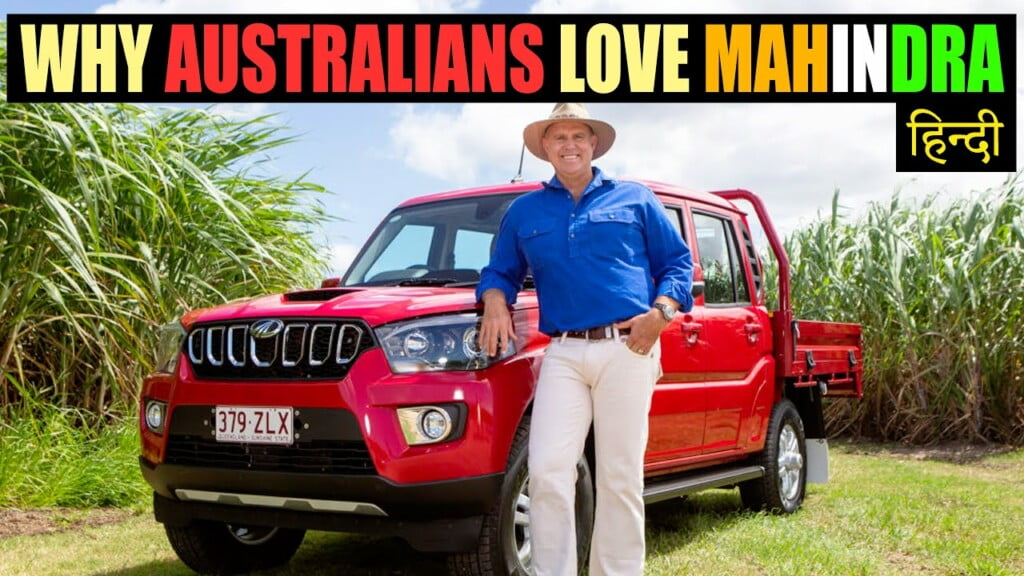 Being a prominent global player in the commercial vehicle space, Mahindra draws its credibility from there too. Its tractors are some of the most popular around the globe. This gives the international customers even more reason to trust Mahindra in addition to the already impressive products in the passenger vehicle segment. All these factors combined make Mahindra an attractive prospect for many Australians and South Africans.
Join our official telegram channel for free latest updates and follow us on Google News here.