The official bookings for the Mahindra XUV700 took place today and the next lot of bookings will commence tomorrow with a revised price range. The SUV will compete in the 5-seat and 7-seat configurations in the mid-size SUV segment. The prices were announced earlier and you will be able to book your XUV700 on the official Mahindra website. Mahindra had announced that the prices mentioned at the launch event are only introductory prices. The next phase of bookings will start on October 8 with new prices. This reflects the crazy popularity of the SUV in our market. It will be interesting to see just how many bookings will Mahindra receive in the very first week. Also, will it be able to keep up with the demand?
Also read: Dealers Pushing Mahindra XUV700 Buyers to Buy Rs 50k Accessories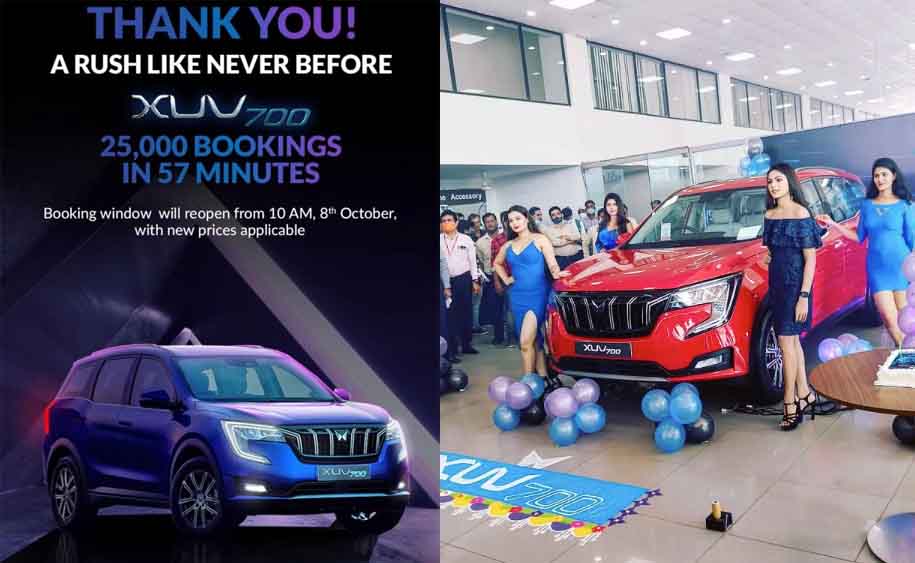 New Bookings for Mahindra XUV700 at New Price Range
This has to be the quickest price hike, of sorts, ever. Just after the first hour, Mahindra closed the bookings for the day and announced that the bookings from the next day onwards will be taken at new prices. The introductory prices lasted for only 1 hour. The reasons for such an overwhelming response are its plethora of segment-first features including the most powerful range of powertrains (both petrol and diesel). It has given its chief rivals like the Safari, Alcazar and Hector Plus a run for their money. The 5-seat variants might also dent the sales of Creta, Seltos, Harrier and Hector. This is impressive considering the massive popularity that Creta and Seltos enjoy.
Also read: Mahindra XUV700 AX7 AWD Gets Luxury Pack, Still Cheaper Than Tata Safari Gold Edition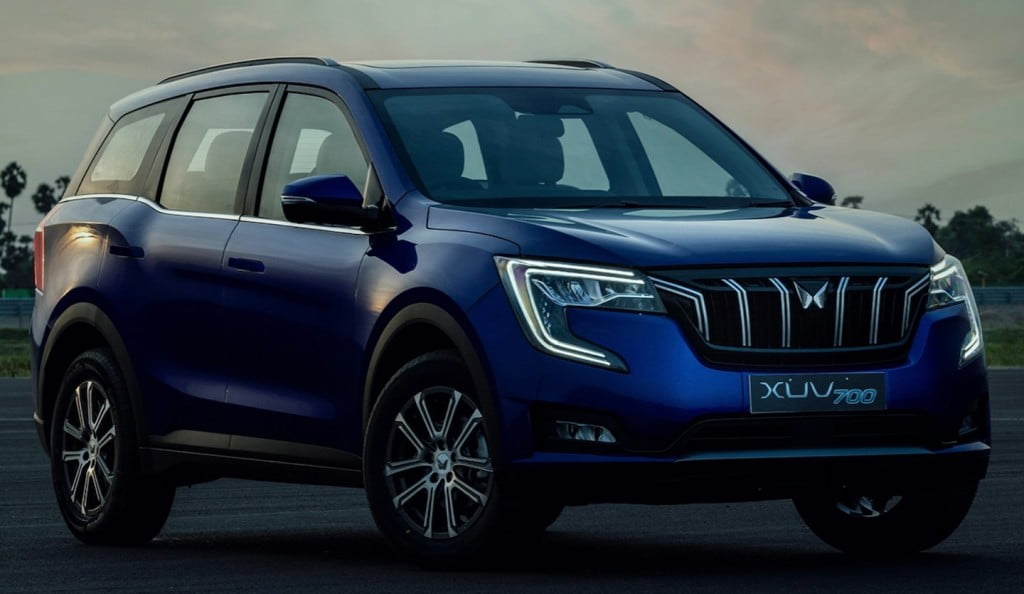 The question arises, how will Mahindra be able to fulfil the demand. It is already reeling under the effects of the semiconductor supply shortage. That was the reason why the launch of the XUV700 got delayed in the first place. The Thar already commands a waiting period of around 1 year in some cities for some variants. With so many bookings from day 1, the production capacity could come under huge stress to fulfil the demand. But by the looks of it, it seems that Mahindra will face that problem. No one would've anticipated such an outburst of demand for the XUV700 including Mahindra itself. If you want to get your hands on the Mahindra XUV700 now, be sure to make your bookings as early as possible to avoid a further price hike.
Also read: Mahindra XUV700 Smart Door Handles Leave People Confused