Mahindra has been dominating the entry-level and mid-level SUV segment, being one of the only companies to have seen better times during the slowdown in the Indian automotive scene in the past couple of years. It can thank products like the Bolero, XUV 500 and Scorpio for it's success. It did try to replicate the success it had in the mini(or compact)-SUV category by launching the chopped off version of the Mahindra Xylo, the Quanto, but things haven't gone as planned. The Quanto, though a pretty well specced vehicle, suffers from mediocre bulid-quality, a very cramped cabin and very quirky styling. The cramped interiors were made even more horrible by the fact that the second-row seats were not adjustable in any way, so that the jump seats in the back (for the 6th and 7th passenger) were useable. Now, the new Mahindra Quanto Yoga Seats have been launched to address that issue.
Price
Mahindra has not adjusted the price of the Quanto, even after adding a vital and slightly more expensive piece of equipment. Prices, ex-showroom Delhi are as follows:
Mahindra Quanto C2 : Rs. 6.00 Lakh
Mahindra Quanto C4 : Rs. 7.14 Lakh
Mahindra Quanto C6 : Rs. 7.60 Lakh
Mahindra Quanto C8 : Rs. 8.10 Lakh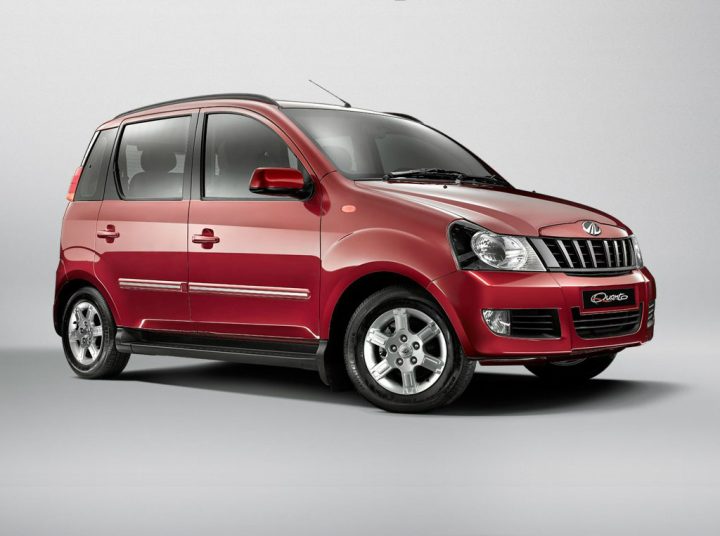 What's New?
The biggest complaint that users had with the Mahindra Quanto was the second-row seating, it was uncomfortable as the company had to make the seat-back thinner and upright to liberate space for people sitting in the jump seats at the back. The second row seats could not be reclined even if the passengers wanted to, which was another sore point. The 'Yoga Seats' in the new Quanto are a response to these complaints.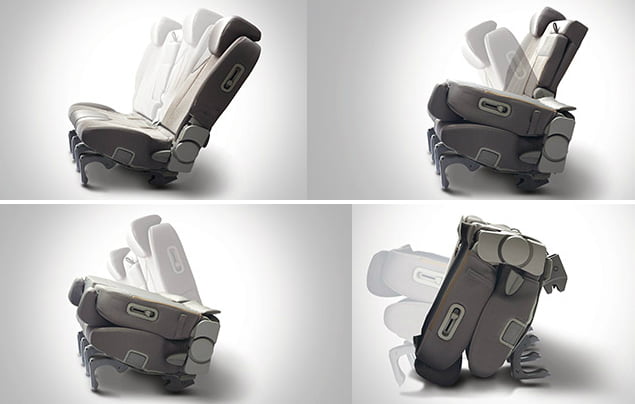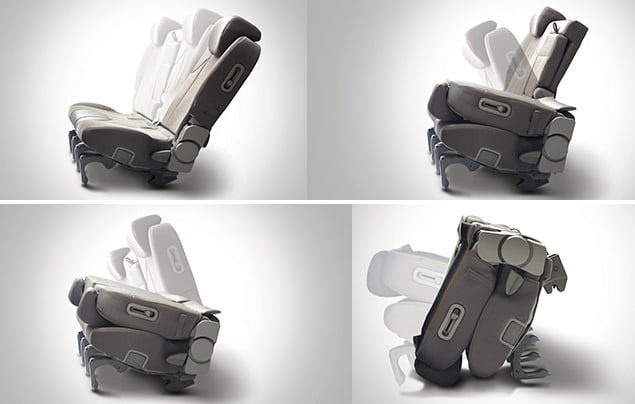 Now the second row seats are better padded than before, so long journeys won't leave your back and thighs in pain. The seat reclines, which provides for a better position and helps make journeys more comfortable, the centre hand-rest is an added bonus in terms of comfort. Now the seats can also be folded, with a 60:40 split for better packaging or pulled off the floor and folded forward to liberate more space at the back. The new seat allows for as much as 36 different positions, making the cabin more economical in terms of space and more practical.
Mahindra has not made any mechanical changes to the mini-SUV, it is still powered by a mCR100 1.5-litre, 100 BHP / 240 Nm diesel engine which is connected to a 5-speed manual transmission driving the front wheels.
What do you think of the changes made to the Quanto? Let us know in the comments section below.
[box type="info" width="720″ ]Check out spy shots of the upcoming Mahindra Scorpio facelift here[/box]