Ever since after buying Reva, Mahindra & Mahindra, Mahindra Reva has been working extremely hard on the next generation electric car, Reva NXR which proves to be an improvement over the previous one. All the problems like cramped interiors, lesser top speed and lower range which were existing have been successfully sorted out.
As of now reports say that the Reva NXR is slated for launch in the year 2012 and soon after that Mahindra will also consider launching a more powerful Reva NXG in 2013. As per Motoroids blog the car has been spied testing in India and it clearly tells that it will get launched sometime in the middle of 2012.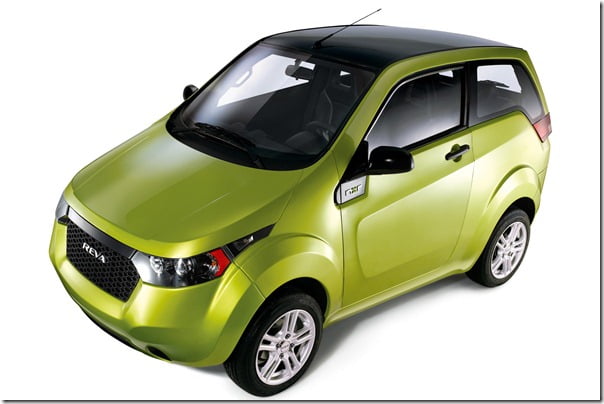 The car will be offered in a two door version having space to accommodate a full family with four persons. With no surprise the years of development work on the Reva has made these next gen models way better than its predecessor and now reach a top speed of 104 km/h along with a range of 160 km. Jumping into the interiors, the new models comes equipped with a host of innovative communication features for monitoring crucial information such as battery charge etc.
New innovations include the feature of texting the owner on information like Time-to-full-change, pre-heat or pre-cool the car, and can even send e-mail to the you in context with your driving habits. Another very important feature is REVive, a technology which enables the driver to use a certain amount of backup charge in case the primary battery has discharged completely.
For the European markets the car is available with Lithium ion batteries and costs around Rs. 10 Lakh abroad but expectedly the car will be launched with Lead Acid batteries installed under the hood and will be priced around Rs.7 Lakh.