In a bizarre set of events, a Mahindra Thar owner found his SUV without the dashboard and steering wheel after he gave it up to fix a boot repair. The boot of the Thar had problems while closing because of an impact. The owner shares his terrible service experience on Facebook. He had to leave for somewhere before which he wanted to get his SUV fixed. Hence, he gave it to the service centre explaining what the problem was. The service centre gave him the delivery time of 4 PM. He gave the SUV at 9 AM and was expecting the Thar back by 4 PM, as promised. However, things didn't go as planned and there was a shocking scene that he saw when he visited the service centre at around 3 PM.
Also read: Mahindra Thar Users Continue Suffering as Many FAIL to Correctly Close Bonnet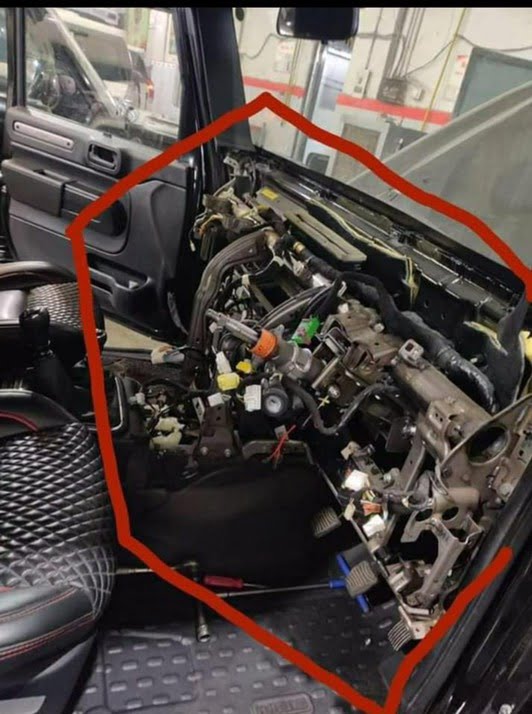 Mahindra Thar Boot Repair
The staff at Koncept Automobile Pvt Ltd in Noida informed him that the vehicle had to be operated for major repair. However, no one took any permission from the owner or told anything about it. They simply opened the entire dashboard and steering of the SUV, as seen in the images. When the owner complained about this, the rude staff at the dealership called the police. This is not something that a dealership should be doing to the customers. The owner fails to understand why the police were called. He has shared the details of Facebook and seeks suggestions from the member as to what should be done in such situations. We believe that a dealer should not be behaving this way with the customer and should neither operate on the car without informing the owner.
Also read: First-Ever Mahindra Thar With Off-Road-Spec 17-inch Rims and Tires!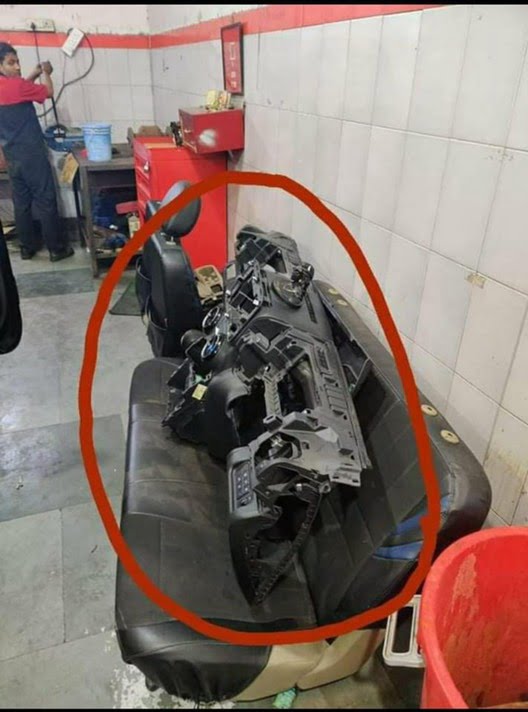 Mahindra Thar
The Thar comes with 2 engine options, a 2.2-litre turbo-diesel, and a 2-litre turbo-petrol. The oil-burner makes 130 PS and 320 Nm of peak figures while the petrol makes 150 PS and 320 Nm of max figures. Transmission options for both the powertrains are a 6-speed manual and a 6-speed automatic with a low range box. You also get a transfer case and a mechanically locking centre differential. The prices of the Thar range between Rs 12.78 lakh and Rs 15.08 lakh, ex-showroom. The 5-door version of the Thar is also in the works and would be a better alternative to the people looking for more practicality. We hope that the boot repair process in this Thar is carried out duly by the service centre without damaging the steering wheel or the dashboard.
Also read: We Bet You'll Choose This Mahindra Thar Over a Jeep Wrangler!
Join our official telegram channel for free latest updates and follow us on Google News here.