First it were the overwhelming reactions Mahindra & Mahindra received at the launch of Mahindra XUV500 and now it is the sales figures that are driving the brand crazy. Remember we reported that Mahindra is going to reopen XUV500 bookings, well it has happened and surprisingly the company has received enough bookings to maintain a smile on Mahindra's face for the next few months.
Mahindra reopened the bookings across 19 cities (Mumbai, Delhi, Chennai, Bangalore, Pune, Hyderabad, Kolkata, Ahmedabad, Chandigarh / Panchkula, Ludhiana, Jallandhar, Patiala, Kochi, Trivandrum, Calicut, Trissur, Coimbatore, Nagpur and Nasik) on 25th January and as expected the car was a hit yet again and as per the information available it has recorded 5900 bookings in a period of 2 days. It is an extremely good state that the car is currently in and the bookings will be continued for a couple of more days.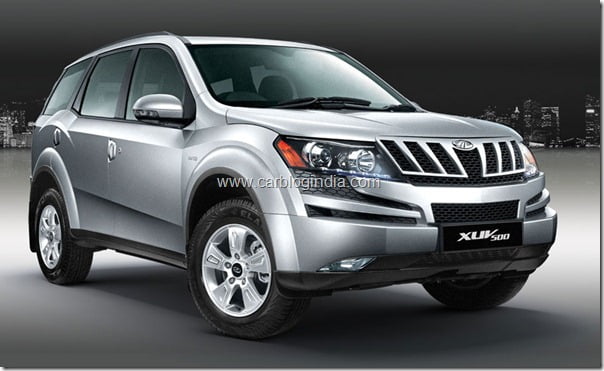 image – Mahindra XUV500
Till 3rd February 2012, the company will receive bookings after which, using a lucky draw system, it will allocate 7200 XUVs only. So it does not matter how many bookings will be there in total, eventually only 7200 lucky customers will get the car.
If you are considering booking this car another important thing for you to note is that only the W6 and W8 2-wheel drive variants are available for booking while the W8 4-wheel drive model still remains unavailable for booking. To meet this growing demand the company has also planned to increase the production of  its plant to 3000 units soon and I believe then the company will probably book more cars than what it is targeting now.