Here is a Mahindra XUV700 vs Tata Safari SUV comparison in their modified guises. The XUV700 has impressed one and all with its modern and unique styling, especially at the rear. The Safari, on the other hand, has always been an icon and the modern iteration is a desirable proposition for many. To think of modifying such popular SUVs is no mean feat in itself. Actually doing it with precision and conviction is simply commendable. That is exactly what this automotive enthusiast/designer has been able to achieve. Let us take a look at this XUV700 vs Safari, a comparison of the modified SUV products.
Also read: Mahindra XUV700 Internal Safety Test Hints at a 5-Star NCAP Score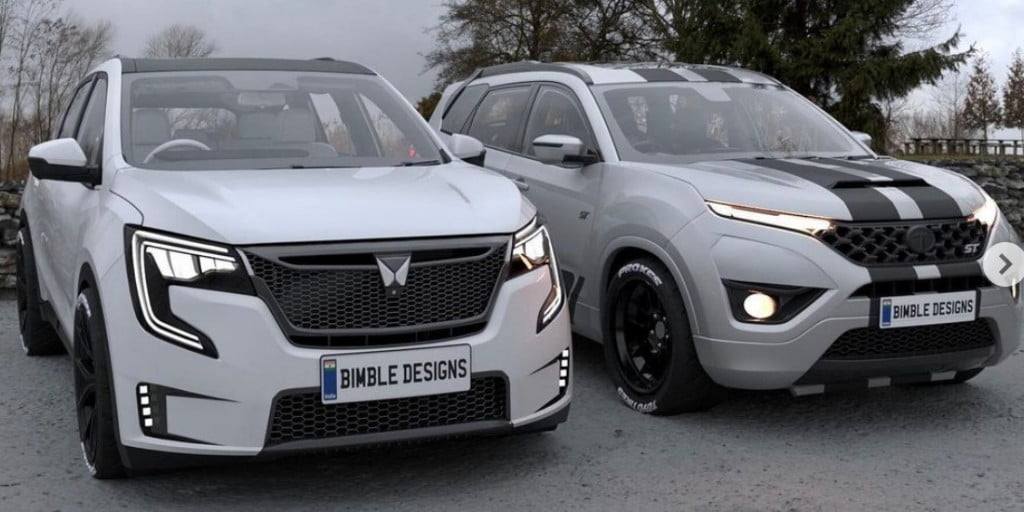 XUV700 vs Safari Modified SUV Units
The XUV700 features a dual-tone (white body with black roof) exterior design. The front grille has been transformed with a gloss black strip above it, the C-shaped LED DRLs along with the LED headlamp unit have also been made a bit sharper, the vertically stacked LED fog lamps have been housed in a customized casing to give the front fascia a completely unique look. The sides feature blacked-out A, B and C-pillars along with low-profile tyres with stylish alloy wheels to give the side profile a sportscar-like feel. The rear features a roof-integrated spoiler and shark fin antenna along with a sporty rear skid plate with reflector lights on either sides of the bumper.
Also read: Here's a Mahindra XUV700 in a Totally Badass Avatar!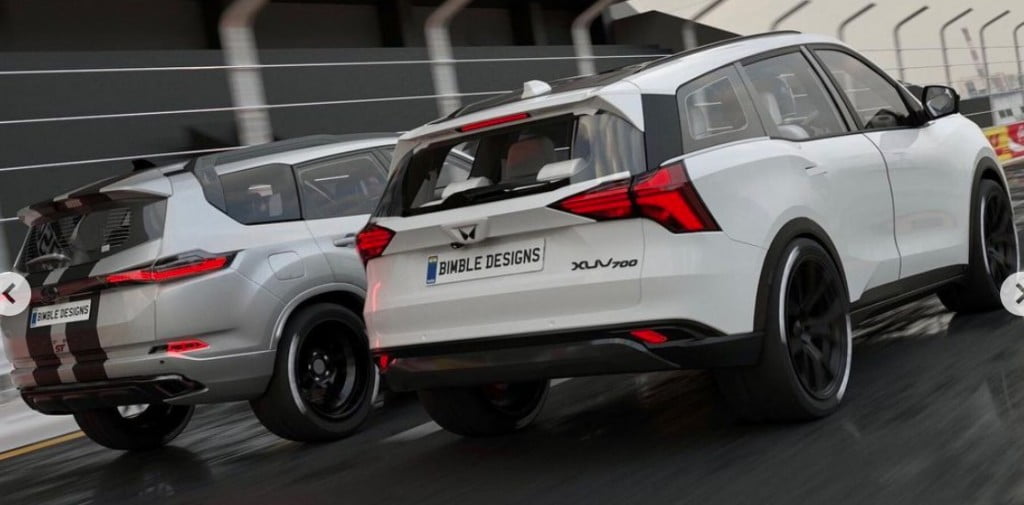 The Safari, on the other hand, has a Silver base with black stripes graphics runnings from the bumper, bonnet, roof all the way back to the boot of the SUV. The front grille has been blacked out completely along with the Tata badge and a new "ST" badge has also been installed. The black stripes of graphics are even extended to the skid plate and the low profile sporty alloys give the Safari a unique appearance too. The side silhouette of the Safari reminds us of the original version with a raised up rear end to accommodate tall passengers in the third row. The rear of the Safari is a bit more appealing with its sleek LED taillamps, roof spoiler, sporty bumper with skid plate and reflector lights on the extreme ends of the bumper.
Also read: Latest-gen Tata Safari Costs Almost Rs 51 Lakh In This Country!
Image Source: Bimbledesigns