Outrageous waiting periods are not unusual with the Mahindra XUV700 these days. But 22 months is way too much nevertheless.
Customers have now started receiving the delivery date for the Mahindra XUV700 in February 2024, thereby extending the waiting time to 22 months. The demand for the mid-size SUV has been quite unprecedented. That is clear with the fact that it received over 70,000 bookings within the first month of launch which is spectacular. The semiconductor supply shortage has caused the delivery to get delayed beyond reasonable length. Mahindra has hired a consultancy firm to ensure a smooth delivery process and optimisation of resources at the production facilities. How effective it will turn out to be, remains to be seen.
Also read: Mahindra XUV700 Buyers Baffled By The Arrival of Their SUV Before The Delivery Date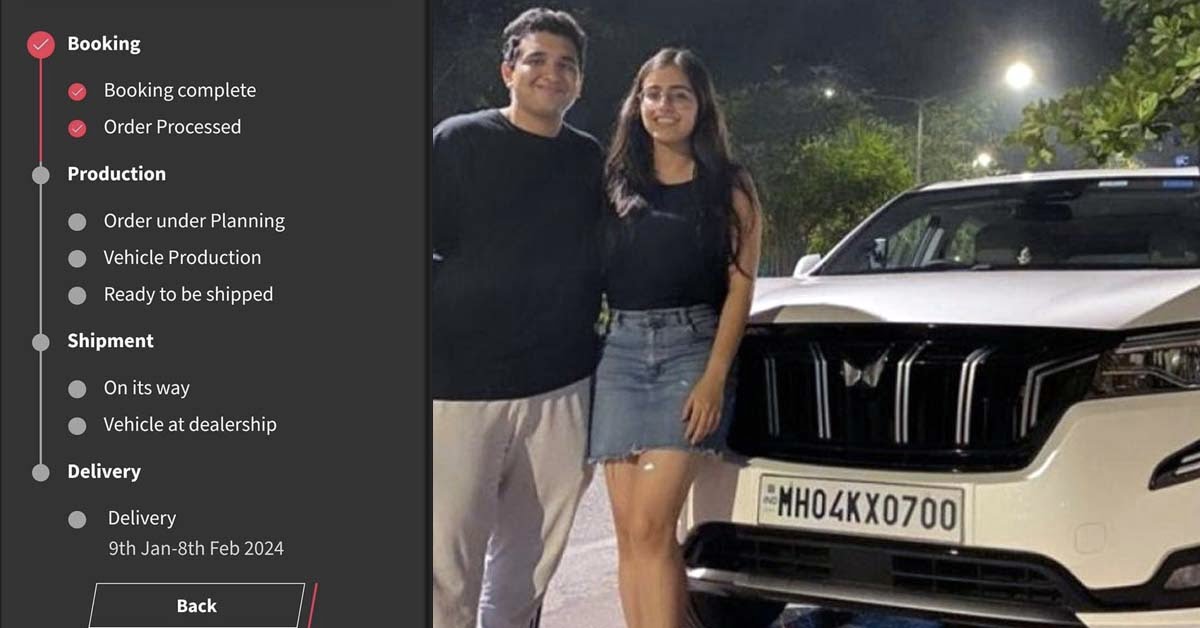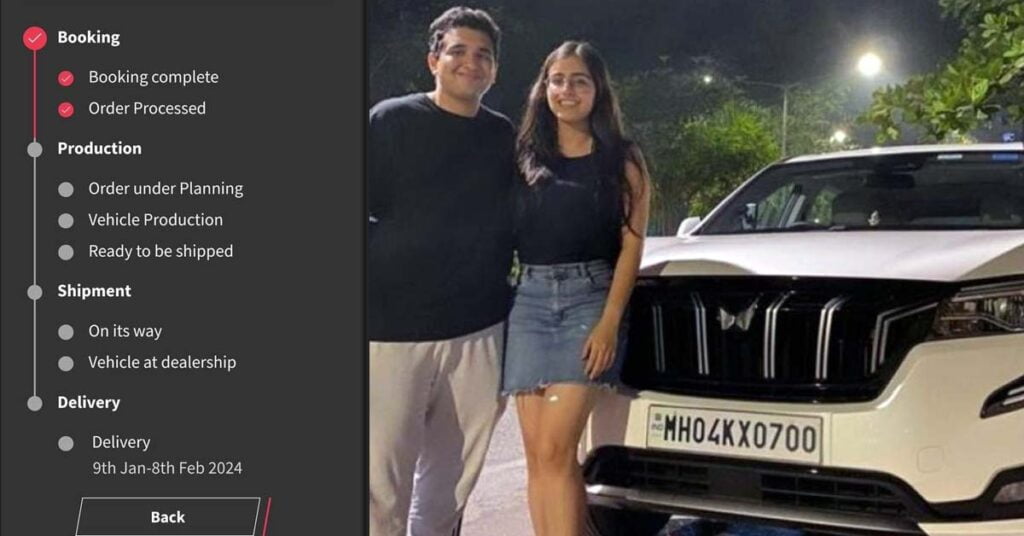 Mahindra XUV700 Waiting Extends Till September 2023
As seen from the image above, a customer has officially received a delivery date of September 2023. This is around 22 months of waiting since the number of bookings that the car has garnered is simply unbelievable. People who want a vehicle sooner, simply can't consider going for an XUV700. The delivery process has also been analysed. The delivery is not on a first-come-first-served basis. It depends on the transmission type, fuel type, variant, location, etc. Mahindra wants to ensure that the SUV reaches every corner of the country first rather than fulfilling all the orders in one city. This has been the strategy to maximise footprint and gain traction and popularity. That is the reason why some people have received such delivery dates even if they had booked the XUV700 in the first month of launch.
Also read: Tata Harrier vs Mahindra XUV700 Lock Horns in Drag Race!
Specs
The XUV700 comes with a 2.0-litre turbocharged petrol unit that churns out a maximum power of 200 PS and a peak torque of 380 Nm. Meanwhile, the Diesel engine is available in multiple states of tune. The lower versions get 155 PS and 360 Nm, while the higher positioned models benefit from 185 PS and 420 Nm (450 Nm in automatic variant). Both the petrol and diesel engine variants will be available with 6-speed manual and automatic transmission choices. The prices range between Rs 12.49 lakh and Rs 22.99 lakh, ex-showroom. The direct rivals include the likes of Tata Safari, MG Hector Plus and Hyundai Alcazar in the 7-seat configurations. Tell us what you think of the waiting time for the Mahindra XUV700 extending until August 2023.
Also read: This Butch Mahindra XUV700 Pick-Up Oozes Masculinity