The Mahindra XUV700 offers many unique features, seen in luxury cars. But if refuses to start at midnight, is it worth it?
The Mahindra XUV700 is the highlight of the company's product portfolio. It comes in diesel and gasoline variants with manual and automatic options, and with 5 and 7-Seater capacity. There is also an optional All-Wheel- Drive (AWD) spec. The new SUV has multiple features to enhance the convenience of the passengers. However, it becomes a problem when the car won't start. Let us take a look at a case of a horrible malfunction that left the owners of a Mahindra XUV700 AX7 Luxury model (Diesel) stranded in cold at midnight:
Also read: Another Case of Mahindra XUV700 Facing Electronic Glitches Comes to Light
As you can see in the video posted by CAPTAIN SAREEN, a Mahindra XUV700 owner had to experience a vehicle start failure at midnight. The incident happened as the owner had to leave for urgent family work on 03 January 2022 around 2300 Hours. The brand new XUV700 AX7(L) Diesel was reportedly running well before the incident (for almost 1900km). It was not used for the last 24 hours and the battery drained out. While the road assistance provided by Mahindra is really praise-worthy, the owner had to wait for almost two hours to get assistance from the company. In the end, the owner missed the event at 11 and had to drive around late at night to recharge the battery.
Also read: Mahindra XUV700 Pros and Cons – Is It Worth The Wait?
While there have been user complaints about the new SUV, the failure to start makes the vehicle quite unreliable. You would not want to get stuck in the middle of nowhere at night, especially on a cold night in January 2022. Fortunately, the owner, in this case, was at home only. While it is not clear if it was due to a manufacturing fault, it raises many questions bout the much-awaited car. The Mahindra XUV700 customers already have to face long delivery awaited periods. Such malfunctions diminish the trust of the Brand & support too.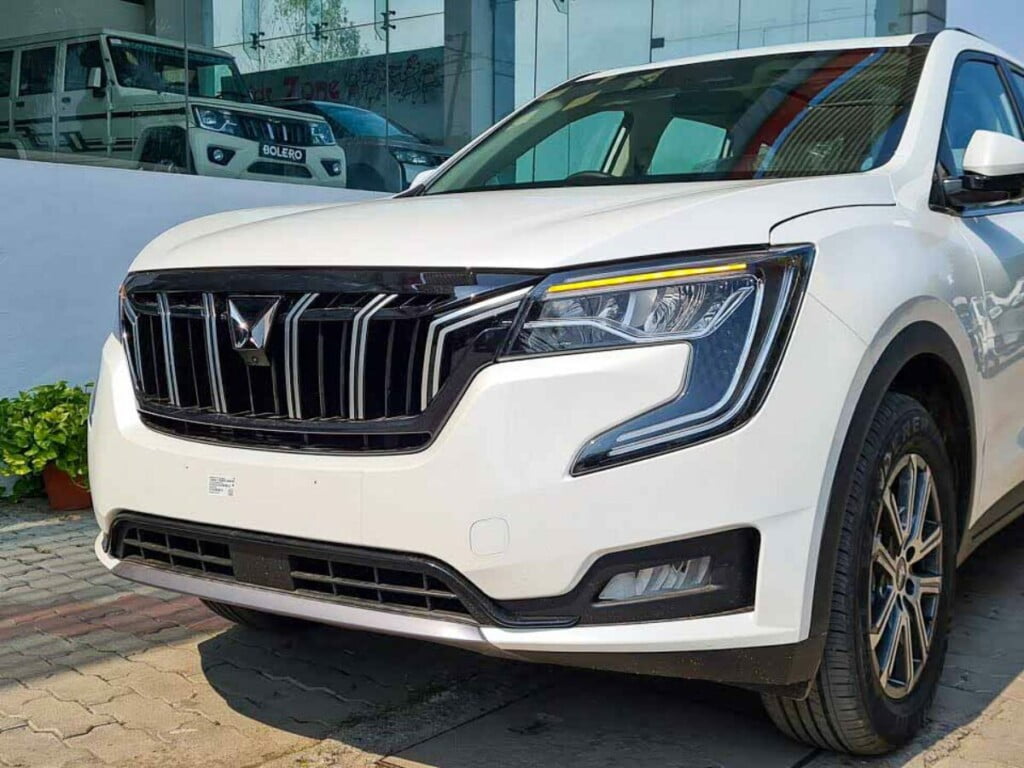 Also read: WATCH New Mahindra XUV700 User Facing Touchscreen Malfunctions
The Mahindra XUV700 is powered by a 2.0-liter turbocharged petrol unit that offers a maximum power of 200 PS and a peak torque of 380 Nm. On the other hand, the Diesel engine offers 155 PS and 360 Nm in the base model. The higher models are touted to provide 185 PS and 420 Nm (450 Nm in automatic variant). Additional features on the SUV include Smart Door Handles, built-in Alexa integration, Intelligence AdrenoX, a 3D Sound System with 12 speakers, and more. Priced at Rs 12.49 – Rs 22.99 lakh (ex-showroom), the Mahindra XUV700 competes with the likes of Tata Safari, MG Hector Plus, and Hyundai Alcazar in the 7-seat configurations.
Also read: CNG Kit Dealer Confirms Mahindra XUV700 Petrol AT's Compatibility with CNG