The Mahindra XUV900 prototypes suggest that the exterior look will be inspired by Mercedes GLE at the rear and XUV700 at the front. Although the official details are not out, some reports indicate that the initial prototypes are ready. Mahindra had already announced that it will launch a ton of new products in the next couple of years. This started with the Bolero Neo and XUV700 (in 5-seat configuration). The next launches queued up are the XUV300 with a 130 hp mStallion engine, XUV700 in 7-seat version, XUV500 (Creta rival), all-new Scorpio, 5-door Thar and XUV900 coupe SUV. These SUVs will ensure that the SUV segment is entirely captured by the homegrown carmaker. Mahindra has also worked a lot on the engineering side of things.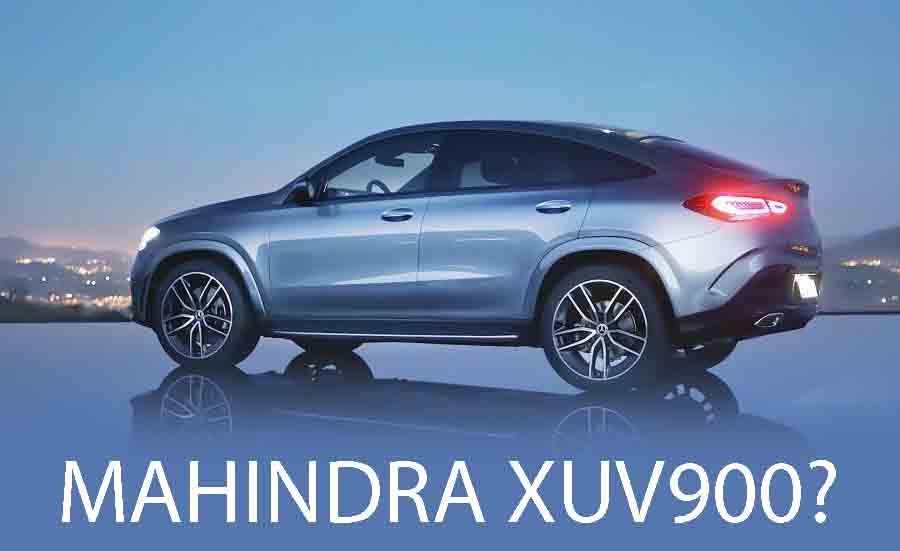 Also read: Here is a Getaway Variant of 2021 Mahindra XUV700 – Would You Want One?
The new XUV700 has received no serious issues until now with any mechanical components which was a huge problem with the XUV500. The pandemic made sure that it had more time to test the hardware and software of the SUV. As a result, the final product is devoid of any serious initial complaints. This is one aspect where the Indian cars were struggling a bit. But now, that has changed and the XUV700 comes with powerful engine options, great driveability and modern tech and features. Automotive experts and customers alike, are impressed by the final product in XUV700.
Also read: Mahindra XUV700 Internal Safety Test Hints at a 5-Star NCAP Score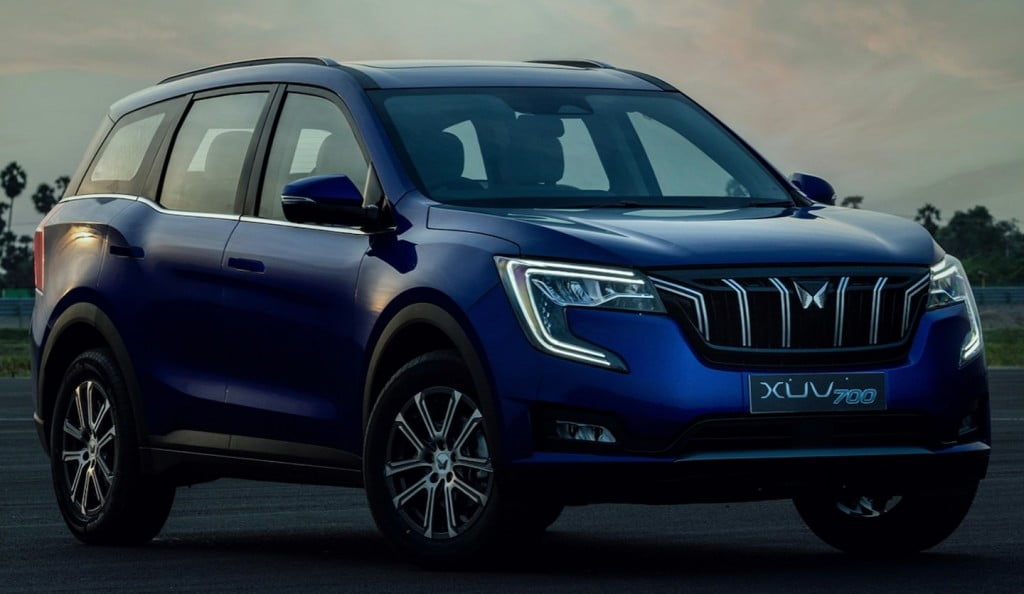 Mahindra XUV900 Look Inspired By XUV700 and Mercedes GLE
The reports suggest that the front end of the XUV700 will have some resemblance to the XUV700 but will be sufficiently different to establish its own identity. The tail-end, on the other hand, might be inspired by the iconic Mercedes GLE. We also see the Mercedes influence on the Infotainment System of the current XUV700. Mahindra had already said that the XUV900 will adopt the coupe SUV-type body style. This might entail a sloping roofline toward the back of the boot as we have seen on the likes of BMW and Mercedes SUVs. We can safely assume that the look of the Mahindra XUV900 will be unique and modern if it is inspired by the XUV700 (somewhat) and Mercedes GLE.
Also read: Mahindra XUV700 Aero Edition Looks Better Than XUV500 Aero Concept!
Source: Team BHP
Join our official telegram channel for free latest updates and follow us on Google News here.