I attended the launch of Mahindra Xylo 2012 new model in New Delhi India on 8th of Feb 2012, I witnessed the launch, spend some time with the car up and close, clicked pictures, recorded video and had a close look at the features, quality and visual characteristics of the new Xylo. In this article I will share my first impression of the Xylo 2012. We will bring you a test drive review soon when we get behind the wheel.
First of all, for all those criticizing that Mahindra has not made major changes to the new Xylo, I would say that I disagree with you. A facelift is not only about giving it drastic re-design, but also improving the characteristics and small but relevant factors which matter. In my opinion the small but significant improvements in the new Xylo 2012 are very much visible and very subtle at the same time. This helps in two ways – Existing visual identity of the Xylo does not loose its value as the new Xylo looks very similar to the old one in profile, at the same time, there are major improvements in performance (by adding a mHawk engine to the top end variant) and features (like cruise control, voice commands, leather upholstery, safety features and better tuned suspension).
image – Mahindra Xylo 2012 New Model
The front fascia has been tweaked very little by giving bonnet a slight curve on the front and tweaking with the grille design, logo placement and headlamp design-  And what a beautiful result! I would say it a very calculated and balanced makeover with not too much changes, but just the right amount of improvement. Also the build quality seems to have been improved, which was not mentioned anywhere in the presentation or the brochure, but it reflected in the Xylo itself. The quality of plastics is good, the feel of the interiors is premium, the use of wood inserts and leather is quite balanced and subtle in colour tones, nothing is too gaudy or jazzy.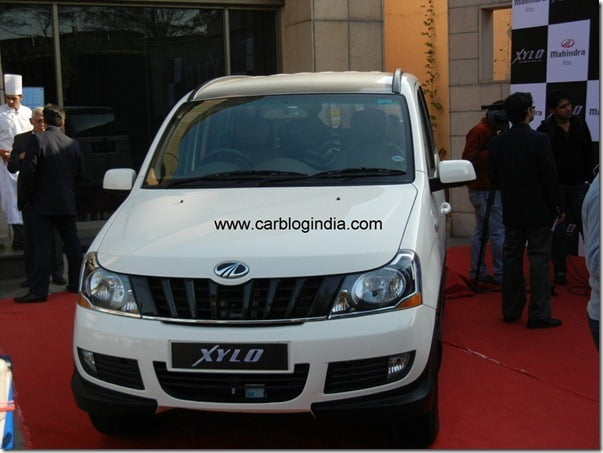 image – Mahindra Xylo 2012 New Model
Sophisticated front look, sporty nudge guards, black lining around wheel arches, rub rails, body sticking roof rails, more sporty spoiler, blackened pillars etc. are all very subtle but very effective elements of this makeover.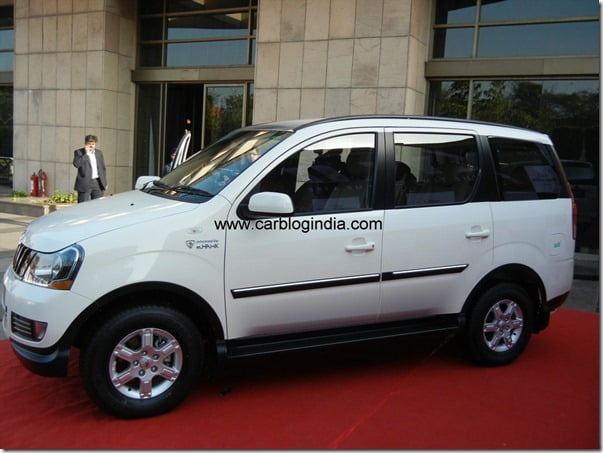 image – Mahindra Xylo 2012 New Model
Talking about the interiors, the new floor console, seats upholstery on the top end E9, plastic quality of the console and steering mounted control buttons, the tactile feel of the buttons, new improved transmission system, very effective voice command system (Demo Video here) etc. are all very impressive.
What is lacks is the luggage space with all 7 passengers seated, however, with 4 passengers, the rear seats maybe reclined to make large luggage space at the back, but again, it can't contain too much luggage with all 7 passengers in their seats.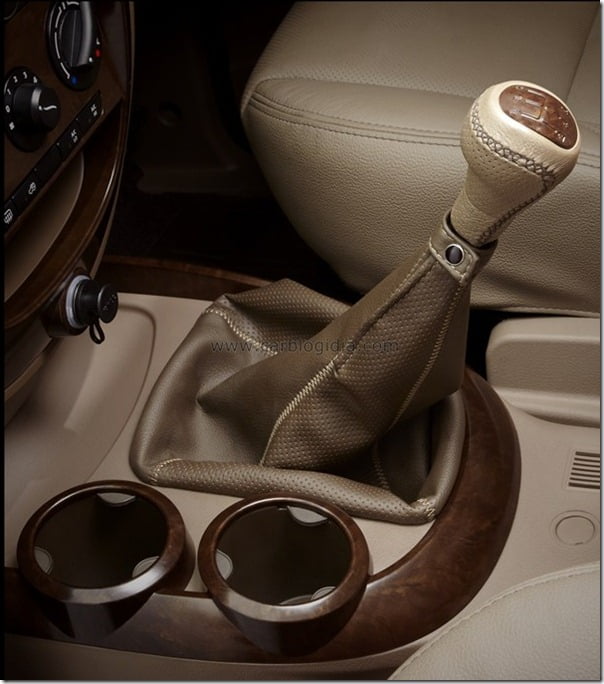 image – Mahindra Xylo 2012 New Model Interiors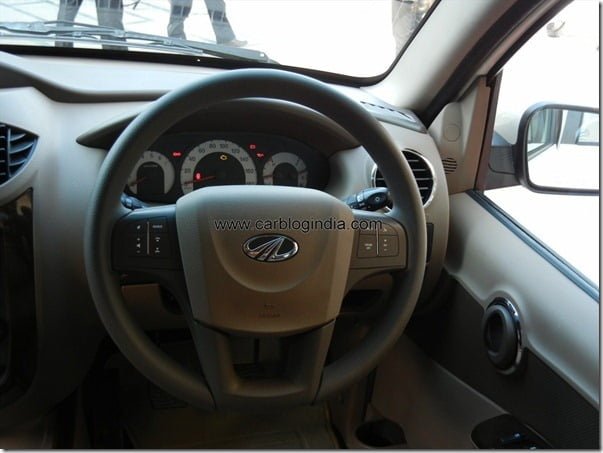 image – Mahindra Xylo 2012 New Model Interiors
If a picture reveals a lot, a video reveals a lot more, so we leave you with two videos below for a closer look and detailed interior and exterior review of the Mahindra Xylo 2012.
Video – Walk around Interiors and Exteriors Review of New Xylo 2012
Video – Voice Command Technology Demo of New Mahindra Xylo E9 Top End Model
For complete details, price, features, check out our detailed coverage below-