In interesting news, a man plans to buy a flooded Mahindra XUV700. He expresses his interest in the XUV 700 Owners Club page on Facebook. It is quite fascinating to witness what kind of opportunities are there to buy cars. XUV700 is a flagship model from the Indian auto giant. It offers premium and luxurious features, striking bold looks, a 5-star safety rating at the Global NCAP, and powerful engines. That makes it one of the most desirable SUVs in its segment. However, it also means that it is quite expensive. As a result, people look for all sorts of opportunities to get it at a cheap price. We take a look at the pros and cons of buying a flooded car in his post.
You may also like: Mahindra XUV700 Collides with Truck – Here's How ADAS Saved the Day
Should He Buy a Flooded Mahindra XUV700?
Pros
Lower Price Tag: Flood-damaged cars often come with significantly reduced prices compared to their non-damaged counterparts, making them appealing to budget-conscious buyers. Although the price of the XUV700 might not be mentioned in the post, we are certain that it will be significantly cheaper than the new model.
Negotiation Leverage: Due to the inherent risks associated with flooded cars, buyers have room to negotiate the price further, potentially leading to a more favourable deal. That is always a choice that potential buyers have.
Salvage Value Potential: Skilled mechanics and hobbyists may find value in purchasing flooded cars for parts, restoration, or custom projects, which can help salvage the usable components. We don't reckon he will buy it for this reason, but it could be a viable option for many.
You may also like: Mahindra XUV700 ADAS in Not Idiot-Proof – Here's an Example
Cons
Hidden Damage: Floodwater can wreak havoc on a vehicle's internal systems, including the engine, transmission, electronics, and more. Detecting and repairing this damage can be costly and time-consuming. The condition of the exterior and interior of the flooded Mahindra XUV700 is visible in the images.
Electrical and Mechanical Issues: Water damage can lead to corroded wires, rusted parts, and compromised mechanical systems. These issues can result in frequent breakdowns and repairs. We are not sure if there is damage to these components either.
Safety Risks: Flood-damaged vehicles may suffer compromised structural integrity, airbag functionality, and safety features, potentially putting occupants at higher risk in accidents.
Resale and Insurance Challenges: Reselling a flooded car can be difficult, as many buyers are wary of purchasing such vehicles. Additionally, insuring a flooded car can be more expensive and complicated. This issue could crop up when the man tries to resell this flooded Mahindra XUV700.
Unknown History: It's often challenging to trace the full history of a flooded car, including the extent of the damage it endured. This lack of information can lead to unexpected problems down the road.
You may also like: Australian Experts Review Mahindra XUV700, Compare it to Toyota Fortuner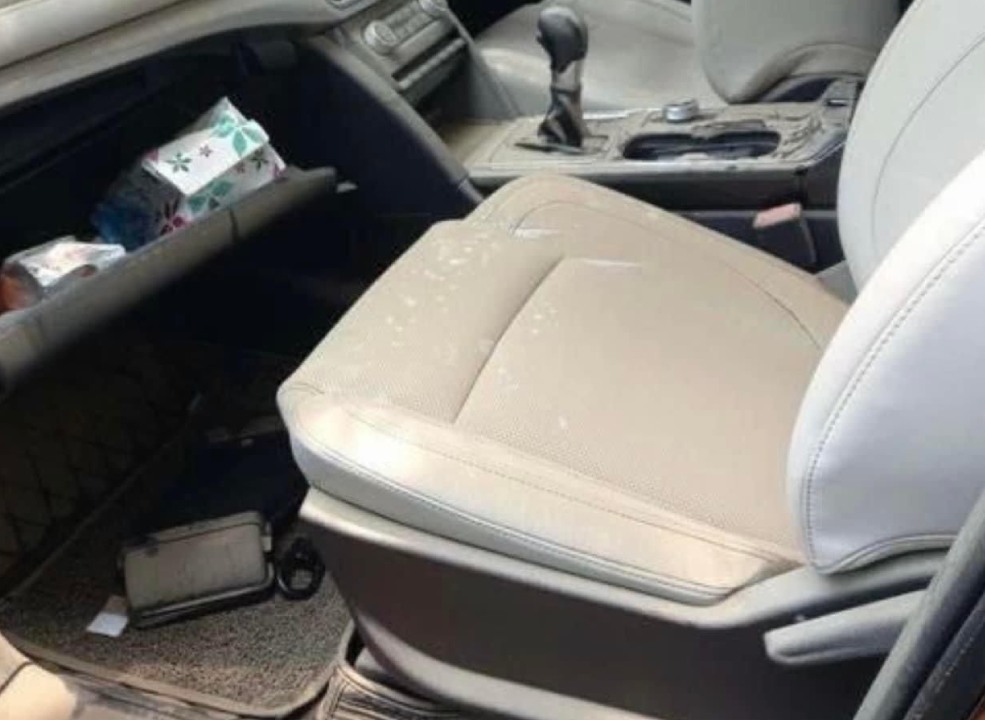 You may also like: Over 100,000 Units of Mahindra XUV700 Recalled for Wiring Inspection
What We Think
While buying a flooded car might seem like a cost-effective choice at first, the hidden risks and potential drawbacks should not be underestimated. It's essential to thoroughly inspect any used car's history, particularly if it has been involved in flooding. Consulting with trusted mechanics, obtaining a comprehensive vehicle history report, and proceeding cautiously can help you avoid the potential pitfalls associated with purchasing a flood-damaged vehicle. Remember, a well-researched decision today can save you from headaches and financial strain in the future. Therefore, these precautions must be taken before he decides to buy this flooded Mahindra XUV700.
Join us for FREE NEWS Updates on our Whatsapp Community or our official telegram channel.