Social media users are often found going to extreme lengths for a few likes and views and this is a perfect example of it.
In a social media post, a few men were spotted riding on top of the bonnet of Mahindra Thar and on the windows of other vehicles. This is precisely the reason that makes the influencer culture so dangerous at times. There are a whole lot of people who want to imitate the actual social media influencers and try weird and perilous activities to gain followers. Check out the details of this stupid act here.
You may also like: India's First Mahindra Thar with 26-inch Alloys and Low Profile Tyres
You may also like: Watch Maruti Gypsy and Mahindra Thar Drifting Off-Road
Men Rider Atop Mahindra Thar's Bonnet
This video clip has been posted by tharlover_official_1999 on Instagram. It captures a bunch of people creating a nuisance on the road. At the front, a man is sitting on the bonnet of the moving Thar, while two guys are hanging out of the open doors on the sides. The Ford Endeavour travelling behind the Thar has people standing on the side steps and on the bonnet as well. Then, a Mercedes is seen with people sitting on the window frames from either side. At last, a Mahindra Scorpio is seen following a similar pattern with people travelling on top of the bonnet and hanging out of the windows.
You may also like: WATCH Mahindra Thar Drifting With 8 People Topple Over
Needless to say, this is a complete disregard for road safety and traffic rules. This stupid act is not only dangerous for these people, but also for others who are plying on the road. It is because of such a careless lot of people that Indian roads are considered some of the most dangerous in the world and we lose so many lives each year. What is quite surprising is the fact that this is done in broad daylight on a highway with no fear of the authorities whatsoever. We hope that the Police take the appropriate action against these people.
You may also like: 5-Door Mahindra Thar Spied, Looks Really Long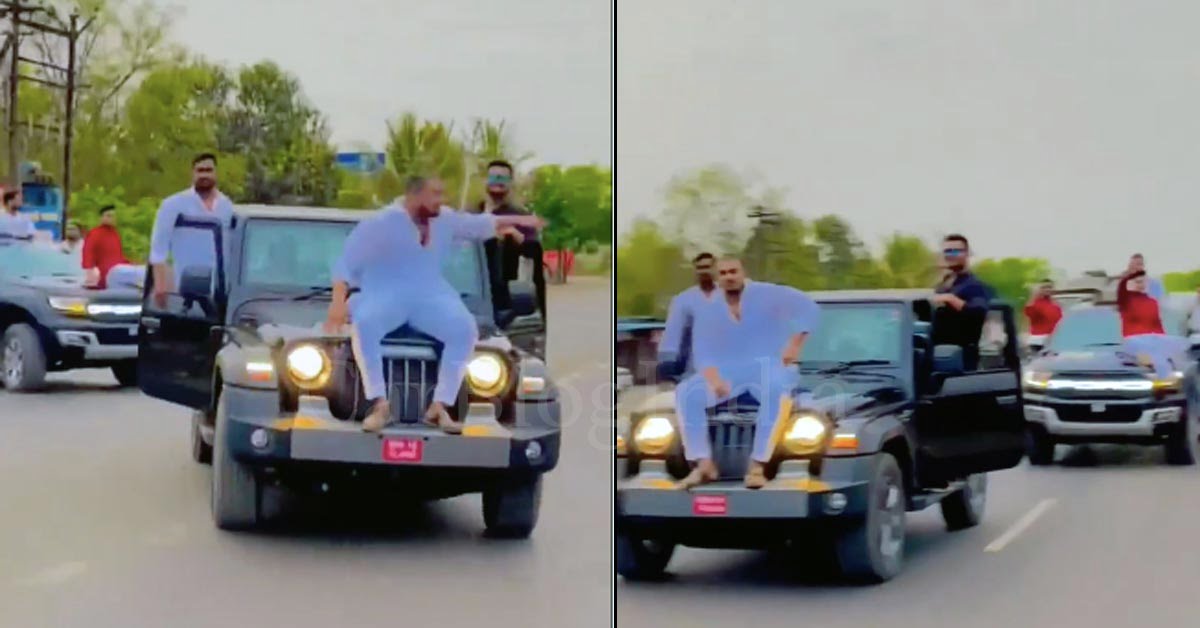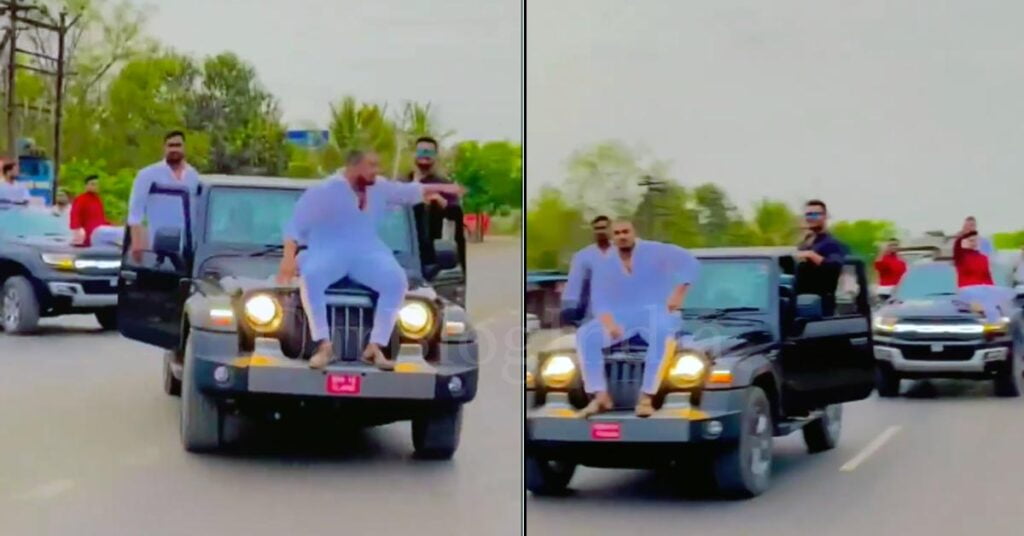 We must strive to make our roads safer. In a bid to do that, we have to discourage anyone from performing such activities. If anyone you know is involved in such acts, make sure to dissuade them and ask them to follow the traffic rules at all costs. On the other hand, if you see some random people doing such reckless stunts, make sure to intimate the authorities.
Disclaimer- The embedded videos/ external content is/are being used as a convenience and for informational purposes only; they do not constitute an endorsement or approval by Car Blog India of any of the products, services, and /or opinions of the corporation or organization or individual. Car Blog India bears no responsibility for the accuracy, legality, and/or content of the external site or for that of subsequent external videos/ external content. Contact the external publisher for answers to questions regarding its content.