A couple of days ago , we brought you the story of Maruti Suzuki bringing in the A-Star Aktiv edition with a few cosmetic upgrades and Aktiv badging at a premium of Rs.14,990 over the normal variants and it was kind of worth it. Coming to worth it products, Maruti Alto K10, which is the better looking Alto these days has had a special limited edition being launched at a premium of Rs.13,490.
The new special edition is called the Alto K10 Knightracer edition (aka Alto Knight Racer) and has 11 new features in the special edition kit. It is available for all variants and is available at quite a deserving price. Starting up with the new features, on the exterior it gets a rear roof spoiler to give that sporty look , knightracer body graphics , new and better styled wheel covers along with a left hand wing mirror (it was sorely missed) and body side moulding for that additional protection.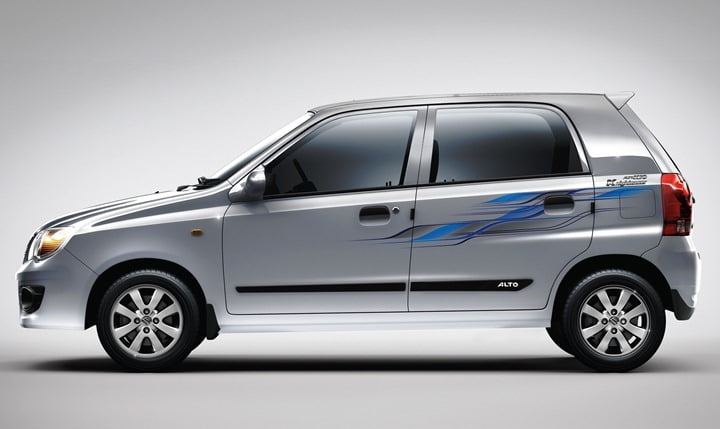 Exterior is not where the changes stop and they are carried on to the interior as well. It gets Fabric seat covers which are company fitted , a JVC music system with USB , a steering wheel cover and a super helpful rear parcel tray. Companies cut corners when they launch low cost products but make up for them by providing all the accessories they did not give in model in a special edition.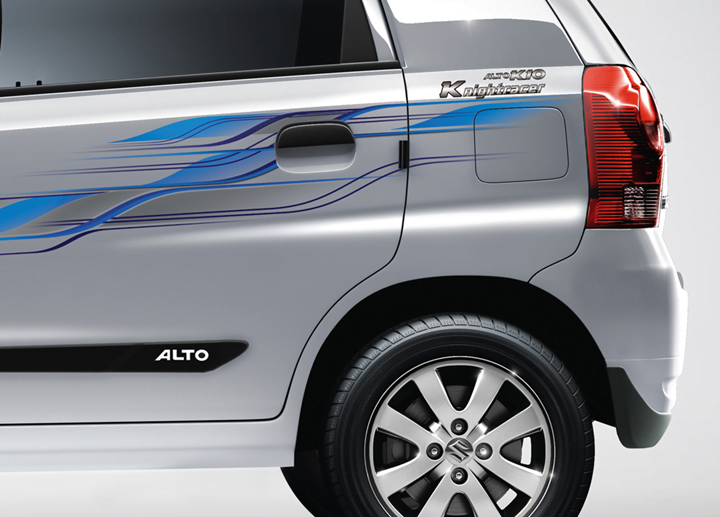 So much so for the limited edition, it remains completely similar to the stock Alto K10 on the mechanical frontier with the peppy 1 liter , 67 BHP engine which also powers the A-star , Wagon-R and the Estilo. But due to the Alto's low kerb weight, it offers better fuel efficiency, pick-up and performance than any of the similar engined cars. It has an ARAI certified mileage of 20.1 kmpl and real life figures come quite close to it too.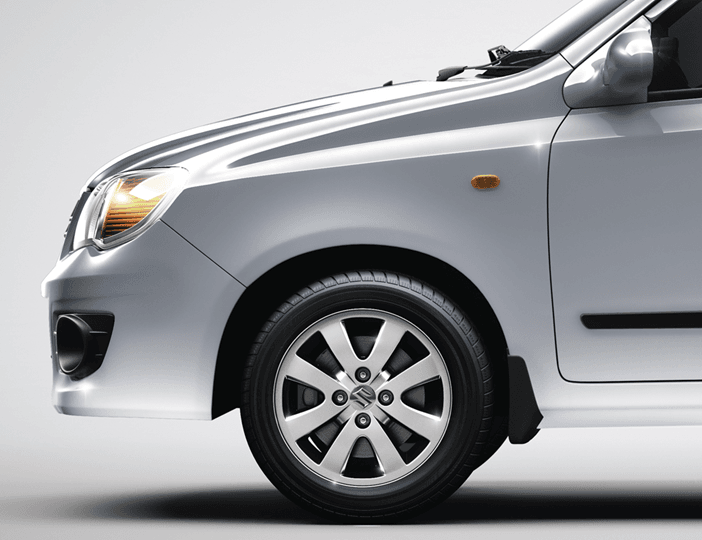 With new Maruti Alto 800 going out of the showrooms at the speed of lightning, Maruti needed something to keep the buzz around its Alto K10 and get as many cars as possible on the roads in the month of December. This is so because buyers tend to defer their purchases. We hope the Knightracer helps them in achieving what they meant it to do for them.